Thriving Communities Program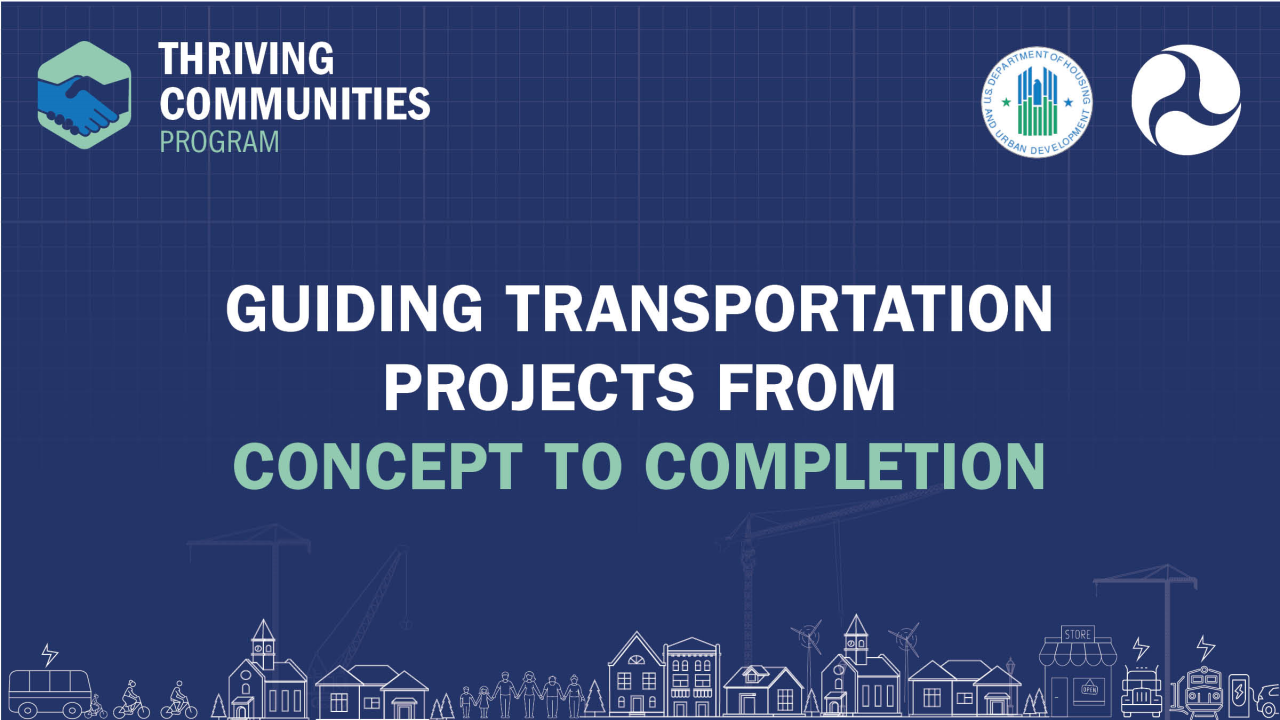 Build America Bureau Provides Technical Assistance through Thriving Communities Program
The Thriving Communities Program (TCP) will provide technical assistance, planning and capacity building support for rural, Tribal and other disadvantaged communities adversely or disproportionately affected by environmental, climate, and human health policy outcomes. TCP helps to build organizational capacity to compete for federal aid and deliver quality infrastructure projects that enable communities and neighborhoods to thrive.
There are two opportunities currently open to apply. A Notice of Funding Opportunity to select and fund capacity building organizations to provide support to a set of communities nationwide; and a call for Letters of Interest to receive no-cost support through the program.
TCP facilitates the planning and development of transportation and community revitalization activities and provides tools to ensure that under-resourced communities can access the historic funding provided in the Bipartisan Infrastructure Law (BIL). The Bureau will administer the TCP as part of broader technical assistance to project sponsors. 
The TCP is one of several tools being provided by DOT to ensure every community has the opportunity to access federal transportation funding and financing to deliver transformative infrastructure projects. Additional technical assistance resources can be found on the DOT Navigator at www.transportation.gov/dot-navigator.
Thriving Communities is key component of USDOT's Equity Action Plan. The Bureau will help deliver the technical assistance to communities through the TCP. 
ICYMI: Read the news release on the Biden-Harris Administration Launch of a New Program to Help Communities with Infrastructure projects - Letters of Interest and Notice of Funding Opportunity
Last updated: Wednesday, February 8, 2023