Martin Klepper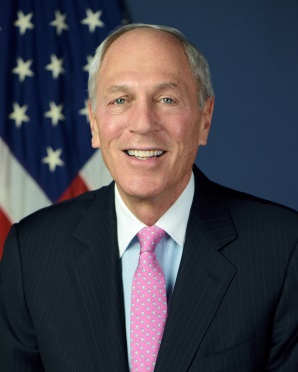 Executive Director
Build America Bureau
U.S. Department of Transportation
Marty Klepper joins the USDOT Build America Bureau (Bureau) as the first Executive Director. The Build America Bureau enables project sponsors and investors to access a one-stop shop to help develop projects and provide financing in a single, streamlined, effective, and comprehensive manner. The Bureau utilizes the full resources of all of the modes within USDOT and promotes a culture of innovation and customer service.  There is now a single entity in charge of USDOT credit programs, loan guarantees, and lines of credit to support the purchase of transportation equipment and construction of large-scale and multimodal transportation projects and infrastructure. The Bureau also promotes public private partnerships (P3s) and helps state and local governments develop and finance P3 transactions for transportation facilities.
Prior to joining the Bureau, Mr. Klepper served as a senior partner in the Energy and Infrastructure Projects Group at Skadden, Arps, Slate, Meagher & Flom, LLP, where he was  known for developing, financing, acquiring and selling transportation, energy, and other large infrastructure projects in the United States and abroad. Over his career, he has closed more than 100 major transactions totaling more than $20 billion. Klepper has worked with both federal and state governments on energy and infrastructure financing matters, as well as with banks, underwriters, equity investors, multilateral lenders, and export credit agencies in various capacities. Before joining the Build America Bureau, Klepper represented the Department of Transportation in financing a number of large projects, including TIFIA's $2 billion financing for the expansion of the Washington Metro to Dulles Airport. He also has handled major transactions related to privatizations and restructurings within the electric and gas industry, and has extensive experience in financing sports stadiums, arenas and teams including FedEx Field and Verizon Center in Washington and the Detroit Tigers Stadium.
Mr. Klepper received Renewable Energy World's Leadership in Finance Award at the 2012 Excellence in Renewable Energy Awards for having "emerged as a preeminent force in renewable energy" and having "led landmark solar merger and acquisition and financing deals that totaled more than $7 billion" in 2011. In 2012, Law360 named him as one of its "Project Finance MVPs" as well as a member of its Energy Editorial Advisory Board. Mr. Klepper also was named Best Lawyers' 2011 Project Finance Lawyer of the Year for Washington, D.C. and Baltimore.
Klepper often serves as a guest speaker, chairman of programs and lecturer on energy and project financing at conferences across the country. He repeatedly has been selected for inclusion in Chambers Global (Band 1), Chambers USA, Euromoney's Guide to the World's Leading Project Finance Lawyers, IFLR1000 and The Best Lawyers in America.
Klepper received a law degree from Rutgers School of Law and received his bachelor's degree from the Wharton School of the University of Pennsylvania. Before starting law school, he worked as a banker at a global financial institution.
---
Jodie M. Misiak
Implementation Project Manager
Build America Bureau
U.S. Department of Transportation
As Implementation Project Manager, Jodie Misiak is coordinating key elements related to establishment of an innovative finance bureau within U.S. DOT, in accordance with the FAST Act transportation re-authorization legislation. Before the establishment of the Bureau, Ms. Misiak served as BATIC's Director of Project Development, responsible for overseeing and coordinating the prioritization, tracking, and implementation of projects, from preliminary planning through financing.  Previously, as Director of Maryland DOT's Office of Innovative Project Delivery, Ms. Misiak guided the Department's P3 and other innovative finance initiatives, including all stages of project development, solicitation, and delivery. She served as MDOT's point person for statewide efforts to strengthen and clarify P3 policies and processes, including the P3 Commission that was convened in 2011 and the P3 law that was enacted in 2013. Prior to joining MDOT, she held positions in Economics and Business Solutions at Halcrow and in the Municipal Securities at UBS, specializing in transportation finance. She holds a bachelor's degree in International Studies from Johns Hopkins University and dual master's degrees in City Planning and Transportation from the Massachusetts Institute of Technology.
---
Roger Bohnert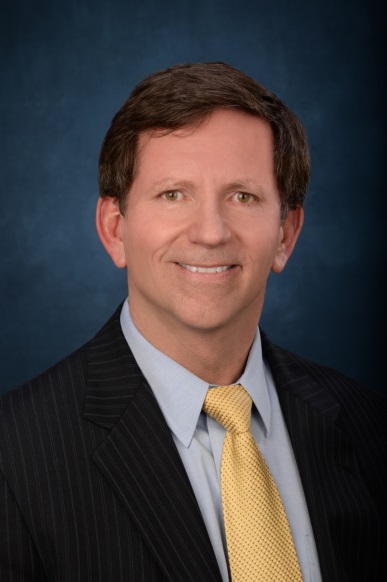 Director, Office of Outreach and Project Development
Build America Bureau
U.S. Department of Transportation
Roger Bohnert brings a diverse transportation operations, project delivery and policy background to the Department of Transportation's Build America Bureau (the "Bureau").  He entered the Senior Executive Service in the Department of Transportation in 2003.
Roger is the Director of Outreach and Project Development in the new Build America Bureau within the Office of the Secretary of Transportation.  The mission of the Bureau is to improve transportation infrastructure investment through increased technical assistance to project sponsors, expanded access to DOT credit programs and enhanced utilization of private capital in public-private partnerships.  
As Director of Outreach and Project Development, Roger's team serves as the single point of contact for project sponsors seeking to modernize or build transportation infrastructure. The Bureau serves as the single point of contact for states, municipalities and project sponsors.  The Bureau helps sponsors utilize federal transportation expertise, access federal transportation credit programs and explore ways to secure private capital in public private partnerships.  
Prior to his appointment to the Bureau, Roger served as the Deputy Associate Administrator of the Maritime Administration's Office of Intermodal System Development, where he led initiatives to develop and fund port modernization projects.  He was the architect of the new StrongPorts program, which helps the Nation's ports meet their modernization and expansion needs.  Roger was the agency lead for the TIGER discretionary grant program, which has allocated nearly $600 million to nearly fifty port and marine transportation projects since 2009. Roger also oversaw development of the America's Marine Highway Program, which seeks to expand the use of our nation's coastal and inland waters to transport freight and passengers more efficiently. 
Prior to joining the Maritime Administration, Roger was the Acting Director of the Office of Intelligence, Security, and Emergency Response and Military Assistant to the Secretary of Transportation.  While in the Coast Guard, he spent over thirteen years aboard Cutters, and sailed as Commanding Officer of two vessels.  His last assignment in the Coast Guard was as the Military Assistant to the Secretary of Transportation.  He was licensed as Master, vessels of unlimited tonnage, on all oceans.
---
Duane Callender
Director, Credit Programs Office
Build America Bureau
US Department of Transportation (DOT)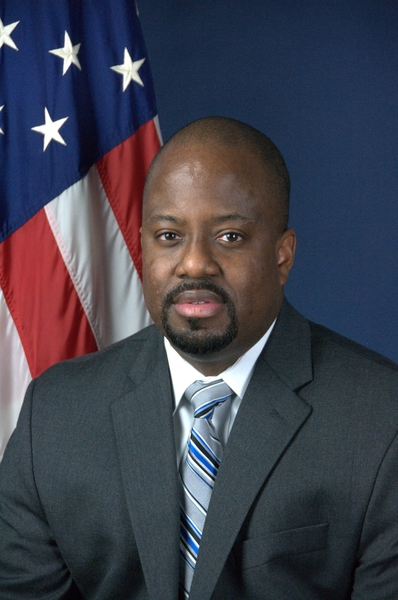 Duane Callender manages the Credit Programs Office within the Build America Bureau which houses the Transportation Infrastructure Finance and Innovation Act (TIFIA) credit program and the Railroad Rehabilitation and Improvement Financing (RRIF) credit program. He directs a staff responsible for all aspects of underwriting, portfolio monitoring and risk management. Mr. Callender oversees a portfolio that encompasses over $27 billion in Federal credit assistance to intermodal, highway, transit and rail projects totaling more than $92 billion of infrastructure investment in the U.S. Prior to his current position, he held positions in DOT's Office of Budget and Programs where he was responsible for oversight of the Maritime Administration budget, in DOT's Inspector General's Office and the Budget Office of the District of Columbia's Metropolitan Police Department.
A New York native, Mr. Callender holds a Bachelor of Arts degree in Sociology from Connecticut College (1994) and a Master's Degree in Public Administration from American University (1998).
Updated: Friday, June 9, 2017