Thriving Communities Program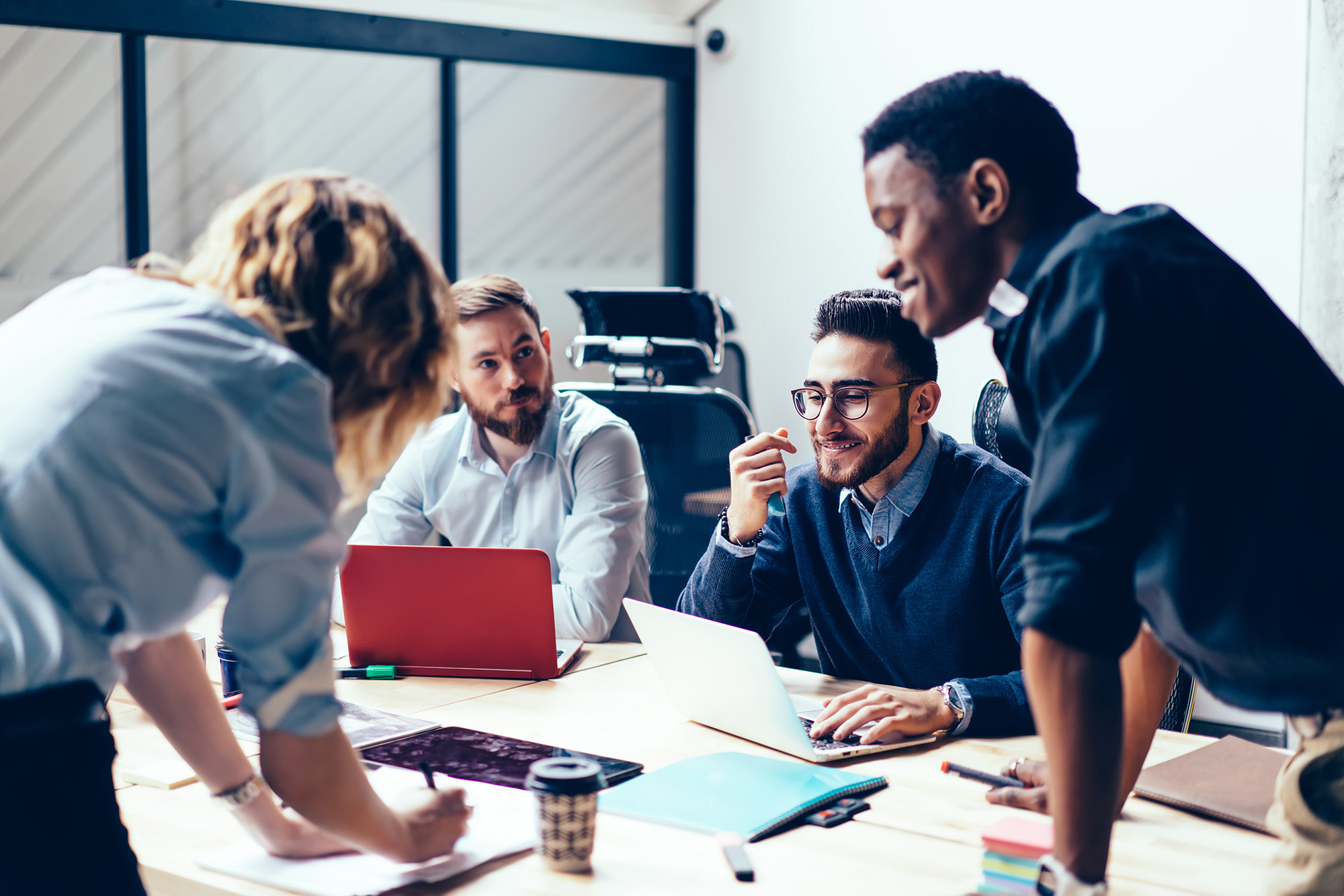 DOT is establishing a Thriving Communities Initiative to provide technical assistance and capacity building resources to improve and foster thriving communities through transportation improvements. This includes launching a new online portal, the DOT Navigator  to access technical assistance resources available across the Department; and introducing the new Thriving Communities Program to support communities with planning and project development of transformative infrastructure projects that increase affordable transportation options, enhance economic opportunity, reduce environmental burdens, improve access and quality of life, and provide other benefits to disadvantaged communities. DOT is partnering with the Department of Housing and Urban Development (HUD), which will provide complementary technical assistance as part of the Thriving Communities program to improve the coordination of housing and transportation planning to advance residents' access to opportunity and increase housing supply.
Seeking Public Input to Help Shape Thriving Communities
On August 5, 2022, DOT published a Thriving Communities Request for Information (RFI) in the Federal Register [Document Number 2022-16860] to hear directly from transportation professionals, local officials, community partners and other stakeholders about the specific issues and technical areas where those living and working in disadvantaged communities need more direct assistance from capacity building providers and the federal government to successfully access infrastructure funding and advance transformative transportation projects. The RFI can be viewed and comments submitted through August 26, 2022. 
A Federal Partnership with Communities 
The Bipartisan Infrastructure Law provides funding for transformative investments in infrastructure, clean energy, and jobs, but not every community has the same ability to leverage this once-in-a-generation investment. Urban rural and Tribal communities that have suffered historic disinvestment often lack the resources and capacity to successfully engage develop, design and deliver infrastructure projects. The Biden administration is committed to closing access gaps by providing targeted support to navigate federal requirements, identify funding and financing opportunities and grow long-term capacity to leverage transportation investments to achieve broader economic and community development goals.
The Thriving Communities Program recognizes the power of local communities to drive innovation if they have the tools to succeed. This program provides hands-on planning support and access to a diverse set of technical assistance providers available to work directly with communities as they build upon local assets to co-design and advance infrastructure projects that address critical social, economic, environmental and mobility needs. As a result of the Thriving Communities Program, a pipeline of diverse and transformative community-driven infrastructure projects will be advanced across the country to drive inclusive economic growth, build resiliency, and ensure that every place has a chance to thrive.
Thriving Communities is key component of USDOT's Equity Action Plan.
Notices of Funding Opportunity for Capacity Builders – Coming Fall 2022
Congress provided $25 million to launch DOT's Thriving Communities program in FY2022, and an additional $5 million for HUD to offer complementary technical assistance as part of the program to improve the coordination of housing and transportation planning to advance residents' access to opportunity, spur economic development, and increase housing supply. The President's FY2023 budget requests an additional $110 million to grow the program.
USDOT and HUD plan to separately issue their notices of funding availability in the Fall to select technical assistance and capacity building providers. Once NOFO(s) are posted, eligible parties may submit application(s) for consideration. Award announcements by DOT and HUD are expected to be made in late 2022. Details on DOT's NOFO will be available through this webpage, while information on HUD's NOFO will be available in the future at https://www.huduser.gov/portal/about/pdr-nofos.html
What Does Technical Assistance Look Like?
DOT will collaborate with those selected to provide technical assistance, planning and capacity building through the upcoming NOFO to develop the process for delivering technical assistance and capacity building in communities seeking support through the Thriving Communities Program. Through Thriving Communities, communities will receive the support needed to successfully engage in planning processes with a diverse set of stakeholders to identify, develop and deliver transportation and community revitalization activities supported by DOT under Titles 23, 46 and 49 of the United States Code that reduce emissions from the transportation sector; improve health outcomes; reduce housing and transportation cost burdens; facilitate efficient land use; preserve or expand jobs; improve housing conditions, and increase reliable mobility options for disadvantaged communities and households to better access health care, food, education, and other essential destinations.
Eligible applicants to receive technical assistance through this program will include State, local, or Tribal governments, United States territories, metropolitan planning organizations, transit agencies, or other political subdivisions of state or local governments. Rural, tribal and other disadvantaged communities such as those facing persistent poverty, environmental justice, disproportionate rates of pollution or poor air quality, and historically disadvantaged communities are prioritized for assistance.
DOT will also coordinate other place-based technical assistance programs focused on supporting disadvantaged communities with the Thriving Communities Program. This includes technical assistance provided through the FY2022 Reconnecting Communities Pilot Program (RCP)
On July 19, DOT and HUD held a listening session with a diverse set of capacity building providers to learn more about the technical assistance and capacity building needs and models for providing support to under-resourced communities. A summary of the listening session is available here.
Interested in Providing Technical Assistance?
DOT will use cooperative agreements with philanthropic entities, non-profit organizations, other Federal agencies, state or local governments and their agencies, Tribal governments, or other technical assistance providers to provide technical assistance, planning and capacity building support through the Thriving Communities and RCP programs to communities.
DOT may seek organizations that have experience in the following areas:
Equity practices such as inclusive community engagement, visioning and analysis of best practices, including use of arts, culture, technology and culturally competent practices.  
Environmental planning and analysis,  transportation decarbonization strategies, climate resiliency and adaptation. 
Main street and rural transportation planning, corridor or station area planning, and placemaking.
Location-efficient affordable housing production, preservation and anti-displacement planning. 
Innovative financing and leveraged funding approaches, cost benefit analysis and risk assessment practices that address the unique challenges of under-resourced communities.
Workforce development, local hiring and best practices to achieve diversity in labor and procurement.
Community wealth building practices including economic development planning and funding approaches.
Quantitative research, data analytics and visualization for economic, fiscal climate and equity impacts and benefits of projects.
Successfully tracking, navigating and preparing to respond to federal funding opportunities.
Coordination and management of peer learning networks, including to develop communication materials; design and facilitate online convenings; and support collaboration between technical assistance recipients, capacity builders, and federal agency staff.
Applicants will be encouraged to create capacity building teams that demonstrate a range of skill sets, knowledge, and a diversity of experience working in and with disadvantaged communities; and a commitment to partnering with small and minority-owned businesses and frontline organizations.
Stakeholder outreach to help shape the program will happen during July and August 2022, and a planned Thriving Communities program NOFO to select capacity builders will be released in the Fall.
How could I prepare?
For prospective capacity building applicants new to seeking funding from the Federal government:
Consult Grants 101 on GRANTS.GOV or resources provided under How to Apply for a Grant section on the DOT Navigator especially if your organization is new to applying for and administering federal assistance. 
It is best to start early. All applicants will need to obtain a Unique Entity Identifier (UEI) through GSA to apply for grant opportunities in grants.gov. On April 4, the federal government stopped using Dun & Bradstreet's proprietary Data Universal Numbering System (DUNS) to identify contractors and grantees and began exclusively using the UEI. The process of obtaining a UEI can take up to a month, so applicants are encouraged to apply for the UEI now. If you previously had a DUNS number, your UEI has already been created and is available to view in SAM.gov.
Begin to think about other organizations that you may want to partner with to provide technical assistance, planning and capacity building support to a broad range of community types. DOT will be looking for teams that reflect a diversity of skills and capacities.
---
Last updated: Wednesday, August 10, 2022