Overview of Funding and Financing at USDOT
What money is available?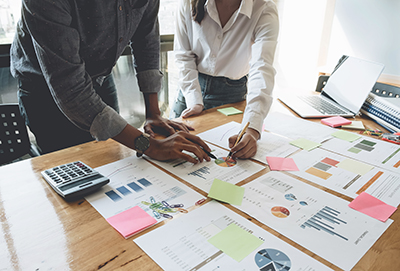 Federal investment can be drawn from several sources. Congress appropriates funding to USDOT and authorizes transportation programs based on national priorities.
DOT and its operating administrations provide funding for these programs to invest in transportation infrastructure, safety, and innovation across the country.
Types of Programs
Discretionary Grant Funding Programs
USDOT administers competitive discretionary grant programs through its operating administrations (OAs) and the Office of the Secretary of Transportation (OST). Each OA (e.g., Federal Highway Administration, Federal Transit Administration) solicits applications through a Notice of Funding Opportunity (NOFO) and selects projects based on program eligibility, evaluation criteria, and Departmental or program priorities.
Formula Grant Funding Programs
Most federal transportation funding flows through formula grants. Formula grant programs allocate funding to recipients based on formulas set by Congress. DOT distributes these funds to States, Federally recognized Tribal recipients, and transit agencies. The funds may be further allocated to localities at State, Tribal, or agency discretion.
Among the largest formula funding programs are the Federal-Aid Highway Program, which apportions funding to state DOTs by formula, and the Urbanized Area Formula Grants (Section 5307) that fund transit capital and operating assistance. Formula Grants for Rural Areas (Section 5311) provide capital, planning, and operating assistance to States and Federally recognized Tribes to support public transportation in rural areas.
Loan Financing Programs
Credit assistance programs leverage Federal funds to attract private and other non-Federal co-investment for transportation projects. This can take the form of secured (direct) loans, loan guarantees, and lines of credit. The Build America Bureau manages DOT's financing programs. The Federal Highway Administration (FHWA) Center for Innovative Finance Support also houses helpful resources related to USDOT's financing options. 
Public-Private Partnerships (P3s)
P3s involve collaboration between one or more government agencies and private-sector companies to leverage public and private resources to develop and execute a project. This model allows for greater private participation in project delivery and can bring creativity, efficiency, and innovative solutions to address complex transportation issues.
For more information and resources on P3s, explore the Build America Bureau and FHWA Center for Innovative Finance Support P3 webpages.
Which Funding Path May Work Best for Your Project?  
Consider the following when discussing whether discretionary grant funding or loan financing are viable options for your project.
Discretionary Grant Funding Programs
Discretionary grant programs award funding to support projects addressing specific program purposes. Discretionary grants are often distributed through a competitive selection process targeted to interested and eligible applicants, including State and local governments, Federally recognized Tribes, transit providers, universities, research institutions, law enforcement agencies, non-profit organizations, and others.
Federal grant funds are not typically provided up front or in a lump sum, but through a "promise of future reimbursement." The rules and process for reimbursement are detailed in the individual grant agreement. 
Advantages of grant funding:
Grant agreements are generally non-repayable once awarded, and project sponsors thus avoid incurring debt or interest expenses if completed successfully.
In some cases, grants may be a lower risk means of obtaining needed investment compared to loan financing, without potentially impacting credit ratings and assets.
Loan Financing Programs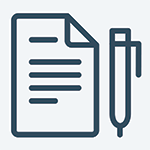 Loan financing refers to capital provided to an organization with the expectation of repayment. Borrowers are held liable to repay the capital amount with a certain percentage of interest. 
Advantages of loan financing:
Unlike discretionary grants, the DOT loan programs are not oversubscribed. Current lending capacity is approximately $100 billion. As such, for the foreseeable future, all eligible borrowers with an eligible project and suitable revenue stream can receive a long-term low-interest loan.
DOT loans can be used to meet the non-Federal match requirements for most grant programs, reducing the up-front cost of the match.
Loans are available year-long, unlike many grant programs that have limited application windows.  
Loans do not have an investment ceiling, in some cases allowing borrowers to obtain as much as credit as repayment abilities allow.
Loans may provide increased opportunities to undertake larger and longer-term capital investment over time than would otherwise be possible for certain projects.
Additional Resources
Last updated: Monday, August 15, 2022