Transform 66 - Outside the Beltway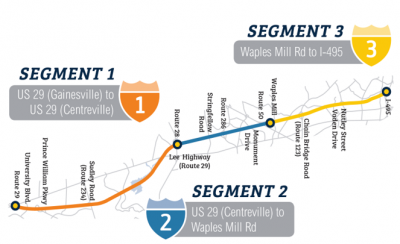 Status
Credit Agreement Executed
Sponsor/Borrower
Virginia Department of Transportation / I-66 Express Mobility Partners LLC
Project Description
The Project involves a major interstate expansion and construction of managed tolled lanes under a Public-Private Partnership 50-year concession arrangement granted by the Virginia Department of Transportation for approximately 22.5 miles of Interstate-66 in Northern Virginia.
This section of I-66 currently has between two to three general-purpose lanes (the section with three general-purpose lanes begins west of Route US-50) and one rush hour high-occupancy vehicle lane.  The Washington Metropolitan Area Transit Authority Metrorail runs through the median of I-66 from the Capital Beltway to the Vienna/Fairfax Metro Station.
The Project intends to address a critical need for transportation improvements.  The Project area currently experiences peak congestion periods of four to five hours per day, travel speeds that can drop to as low as 10-15 mph and over 220,000 vehicles per weekday (in the Fairfax County portion).  The Project area has higher than Virginia average crash rates, few alternative single occupant vehicle routes and a growing regional population.
The purpose of the Project is to reduce congestion, increase mobility, and optimize the operations of a major interstate highway.  The Project is expected to not only substantially improve the traffic flow and provide congestion-free travel along the Express Lanes, but also to enhance quality of life by encouraging carpooling and reducing demand on local streets.
The Project seeks to mitigate I-66 corridor congestion and deficiencies by providing the following:
Two tolled, managed express lanes ("Express Lanes") in each direction;
The expansion to three general-purpose lanes in each direction for the length of the Project; and
The expansion of park and ride facilities, including over four thousand parking spaces, with direct access to the new Express Lanes.
The Project will also include the design, construction and/or relocation of certain interchanges, bridges and utilities (including full connectivity at the Capital Beltway intersection), improvements to auxiliary and bike lanes, and the design, installation and operation of a dynamic, electronic toll collection system.