Regional Infrastructure Accelerators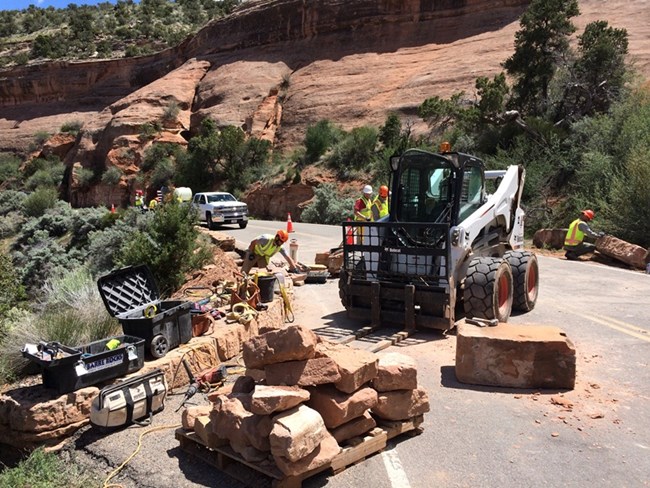 The Build America Bureau is seeking information and input for the development of a Regional Infrastructure Accelerators (RIA) program.
Accelerators would provide assistance and act as a resource to regional entities (e.g. counties, towns, economic development agencies, etc.) as they develop transportation infrastructure programs and projects that could be eligible for DOT credit assistance.  And, we're looking for the most effective, transparent, and expedient way to develop our program so we can help deliver good transportation projects.
We want to gather as much as information as possible before we implement this exciting new program, so add your input today!
---
Statutory Authority
The Regional Infrastructure Accelerator demonstration program takes its authority from the 2015 FAST Act as below:
SEC. 1441. REGIONAL INFRASTRUCTURE ACCELERATOR DEMONSTRATION PROGRAM.
(a) In General.--The Secretary shall establish a regional infrastructure demonstration program (referred to in this section as the "program'') to assist entities in developing improved infrastructure priorities and financing strategies for the accelerated development of a project that is eligible for funding under the TIFIA program under chapter 6 of title 23, United States Code.
(b) Designation of Regional Infrastructure Accelerators.--In carrying out the program, the Secretary may designate regional infrastructure accelerators that will--
(1) serve a defined geographic area; and
(2) act as a resource in the geographic area to qualified entities in accordance with this section.
(c) Application.--To be eligible for a designation under subsection (b), a proposed regional infrastructure accelerator shall submit to the Secretary a proposal at such time, in such manner, and containing such information as the Secretary may require.
(d) Criteria.--In evaluating a proposal submitted under subsection (c), the Secretary shall consider--
(1) the need for geographic diversity among regional infrastructure accelerators; and
(2) the ability of the proposal to promote investment in covered infrastructure projects, which shall include a plan--

(A) to evaluate and promote innovative financing methods for local projects, including the use of the TIFIA program under chapter 6 of title 23, United States Code;
(B) to build capacity of State, local, and tribal governments to evaluate and structure projects involving the investment of private capital;
(C) to provide technical assistance and information on best practices with respect to financing the projects;
(D) to increase transparency with respect to infrastructure project analysis and using innovative financing for public infrastructure projects;
(E) to deploy predevelopment capital programs designed to facilitate the creation of a pipeline of infrastructure projects available for investment;
(F) to bundle smaller-scale and rural projects into larger proposals that may be more attractive for investment; and
(G) to reduce transaction costs for public project sponsors.
(e) Annual Report.--Not less frequently than once each year, the Secretary shall submit to Congress a report that describes the findings and effectiveness of the program.
(f) Authorization of Appropriations.--There is authorized to be appropriated to carry out the program $12,000,000, of which the Secretary shall use--
(1) $11,750,000 for initial grants to regional infrastructure accelerators under subsection (b); and
(2) $250,000 for administrative costs of carrying out the program.
Last updated: Thursday, March 5, 2020