Alex A. Peña
Special Counsel
Alex A. Peña was first appointed as the Special Assistant to the General Counsel and now serves as Special Counsel within the Office of the General Counsel for the U.S. Department of Transportation. 
Prior to joining the Biden Administration, Alex was a finance attorney at the New York Office of Morgan, Lewis & Bockius LLP, an international law firm, where he represented large financial institutions, lenders, borrowers, and equity sponsors in a wide variety of financial transactions. While there, his article covering recent Delaware court decisions on shareholder appraisal rights and their potential impact on the legal pillars of U.S. corporate law was published in the Marquette Law Review.
Alex worked in the New York State Senate for several years, where he served as the Senate Democratic Conference Leader's liaison to several state senators. In this role, he advised state senators with legislative session preparation, committee hearings, communications matters, district operations, and federal/statewide stakeholder outreach. 
Alex also served as the National Chair for the National Latina/o Law Student Association managing operations of the 501(c)(3) nonprofit tasked with promoting the needs and goals of Latina/o law students to effectuate change in the broader legal community. Currently, Alex is a Deputy Regional President for the Hispanic National Bar Association.
Alex received his law degree from Boston College Law School and bachelor's degree from the University at Albany.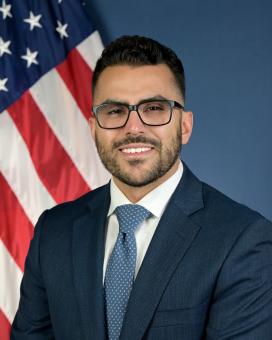 Last updated: Wednesday, April 27, 2022