Honors Attorney Program
Overview
The Department's Honors Attorney Program offers new law graduates and recent law graduates completing judicial clerkships or fellowships a unique opportunity to gain an in-depth understanding of the Department's diverse law practice.
During the two-year program, honors attorneys complete one rotation in the Department's Office of the General Counsel and five rotations in the operating administrations' Offices of Chief Counsel.  Rotations provide each honors attorney with substantive and challenging assignments across a wide spectrum of legal fields.  Honors attorneys find themselves working in practice areas such as administrative, aviation, environmental, constitutional, torts, labor and employment, and contract and procurement law.  Honors attorneys may assist with litigation, draft legislation, enforcement, and participate in the rulemaking process.
In addition to legal work, honors attorneys meet for lunch weekly to discuss current work assignments and program matters.  The lunches also provide time for in-house training opportunities in such wide-ranging issues as the Freedom of Information Act, DOT's crisis management procedures, and regulation drafting, as well as many other topics relevant to the practice of law at a cabinet level agency.
Honors attorneys also make site visits to gain exposure to the transportation community.  In the past few years, honors attorneys have visited a major air carrier's ground operations at Washington Reagan-National Airport, Washington METRO's command center and railcar maintenance facility, the automobile crash test facility at the Insurance Institute for Highway Safety, participated in an on-site inspection of semi-trailer trucks, and rode on the Federal Rail Administration's track-test train.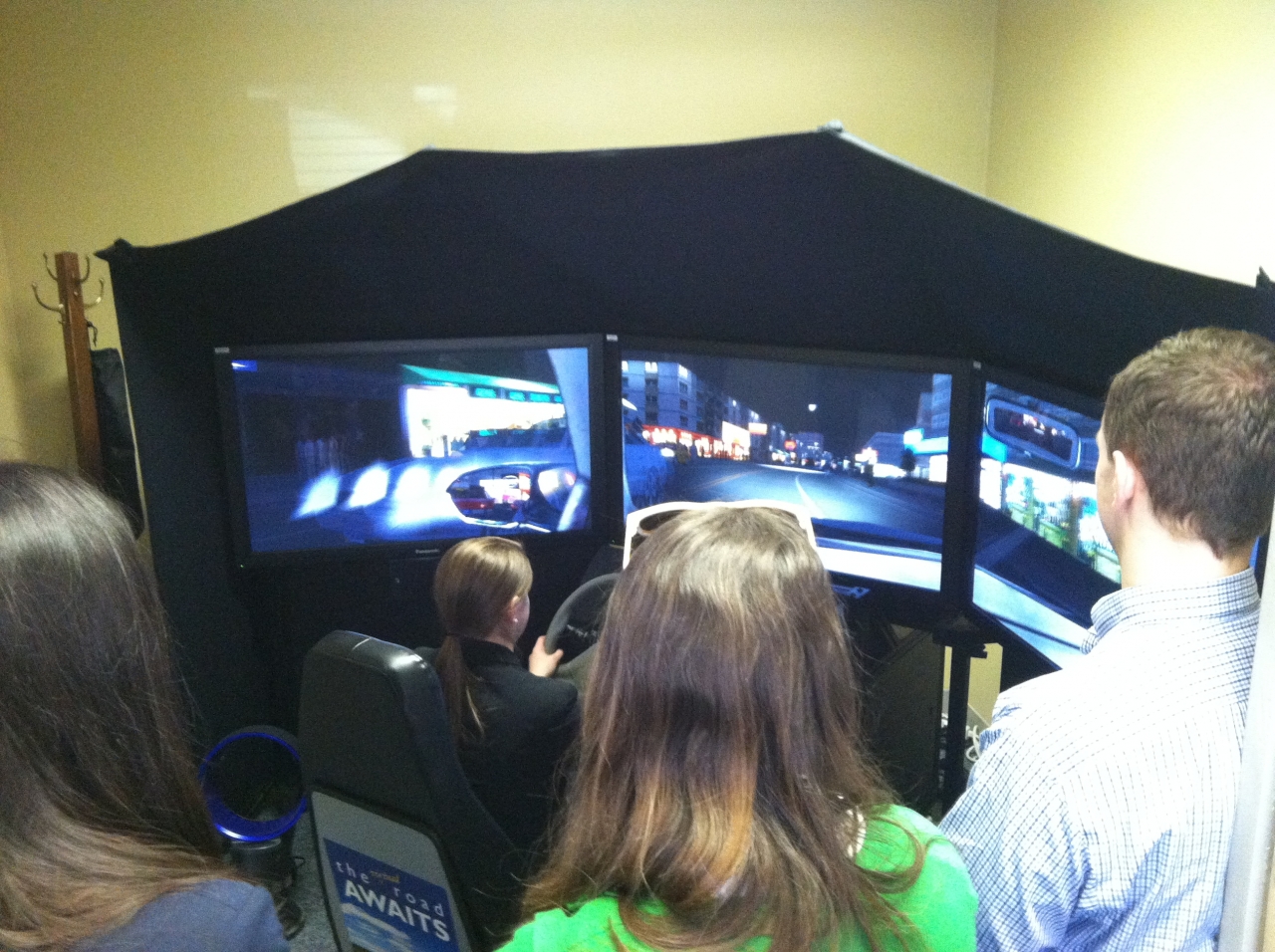 Honors attorney Field Trip to Turner Fairbank Highway Research Center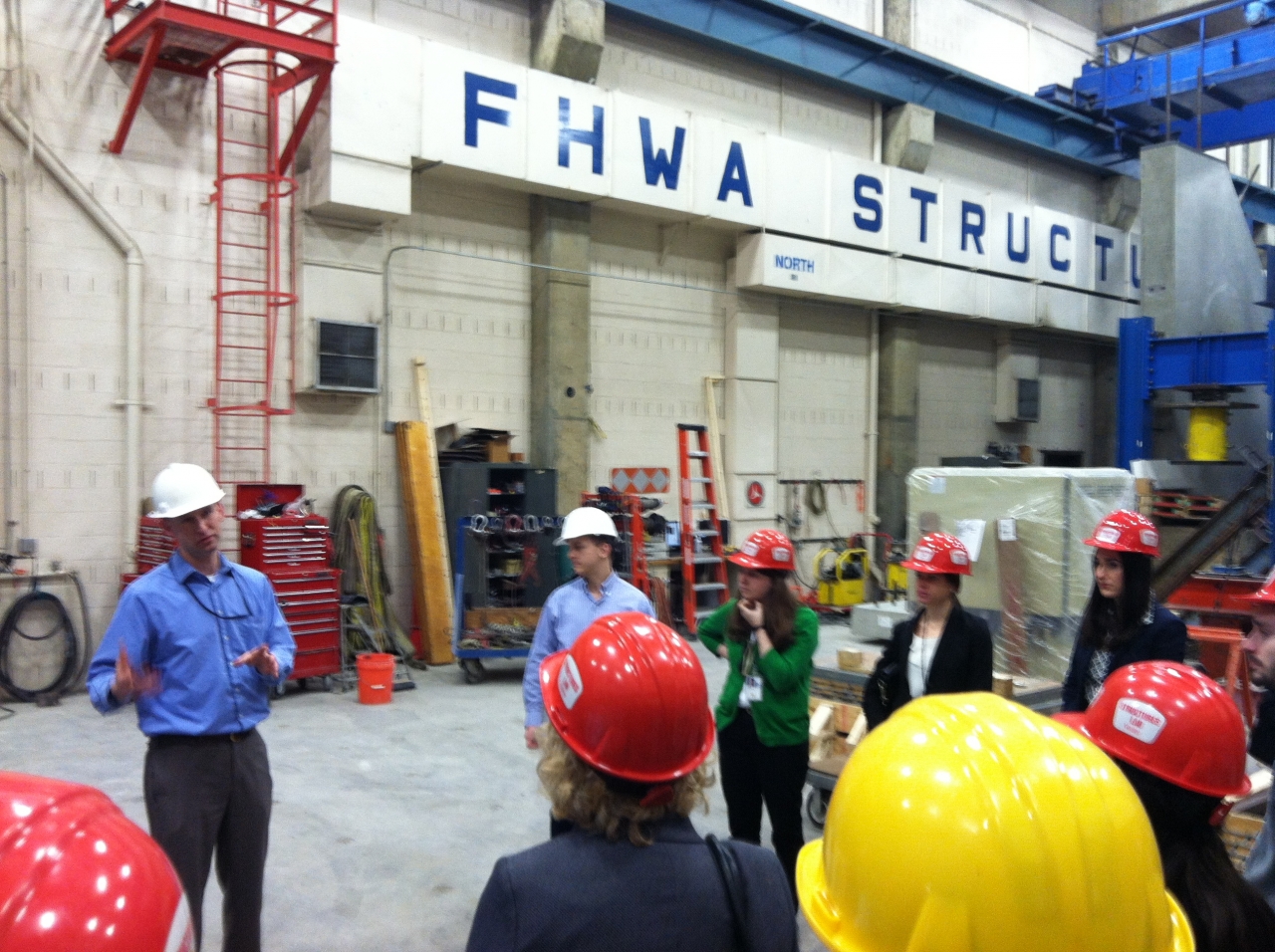 Rotation Process
The Honors Attorney Program consists of multiple four-month rotations. Prior to the start of each rotation period, the coordinators of the Honors Attorney Program provide the honors attorneys with a list of available offices where the honors attorneys may rotate.  After receiving the list, the honors attorneys meet and negotiate as a group to decide where each honors attorney will work.  The process repeats itself, with different options, every four months.
Examples of Rotation Assignments
Negotiating with railroad counsel to settle violations of railroad safety regulations
Attending Congressional hearings and briefing senior Department officials
Drafting proposed legislation requested by Congressional committees
Drafting a Motion for Summary Judgment in an employment discrimination case
Drafting final orders and regulatory guidance memoranda stating an agency's official decision or policy
Drafting a Notice of Proposed Rulemaking or Final Rule to be published in the Federal Register
Evaluating a request from a major airline for an exemption from the Department's requirement that aircraft be accessible to persons with disabilities
Briefing Leadership on legal and policy issues associated with new and innovative technology
Testimonials
"The Honors Attorney Program is an amazing opportunity to engage in self-discovery without the expense or heartache of choosing a field that seems highly desirable from the outside, but once fully engaged does not quite suit your personality or goals.  The program provides an opportunity for exposure in many practice areas and to experience a variety of office environments.  An honors attorney's decision to practice in a particular area upon completion of the program will be more informed because it is based on experience rather than theory or conjecture."
- Judy Kaleta, Deputy General Counsel
"As an honors attorney, you have a rare opportunity to immerse yourself in the mission and culture of multiple agencies in the Department during your rotations—an experience that few of us can claim.  Speaking as a manager at the receiving end of this valuable program, my team has benefited greatly over the years from the contributions of bright and motivated honors attorneys to important issues, and from the energy and enthusiasm they have brought to the table."
- John Donaldson, Deputy Chief Counsel, National Highway Traffic Safety Administration
"At the Inspector General's Office we interact with the various Operating Administrations of the Department of Transportation, and I am struck by the wide variety of Departmental  programs and regulations, and their wide-spread impact on the country as a whole.  As a consequence,  DOT  Honors Attorneys have the opportunity to rotate through extraordinarily diverse legal practice areas.  I would also echo the observation of my colleagues that one of the rewarding aspects of public service is the opportunity to face greater intellectual challenges and have greater impact early in one's career.  For example, DOT  Honors Attorneys rotating through the Inspector General's Office have taken leading roles in responding to Congressional requests to review complex issues involving DOT programs and regulatory requirements."
- Omer Poirier, Chief Counsel, Office of Inspector General

"Honors attorneys assigned to FAA legal matters have provided strong intellectual firepower in short time frames to complicated issues or issues of first impression, greatly enhancing the performance of our office."
- Mark Bury, Deputy Chief Counsel – Business Operations, Federal Aviation Administration
Last updated: Monday, June 29, 2020