SMART 2022
FY22 SMART Stage 1 Awards
On March 21, 2023, U.S. Transportation Secretary Pete Buttigieg announced $94 million in grant awards for the 59 projects across 33 states through the first round of funding for the Strengthening Mobility and Revolutionizing Transportation (SMART) Grants Program. For more details on the 59 projects, see below and the FY22 SMART Project List. 
Technology Area Overview
The eight technology domains below were identified in the Bipartisan Infrastructure Law (BIL). All SMART projects leverage one or more of these technologies. For a detailed definition of each technology area from BIL, please refer to the SMART Fact Sheet.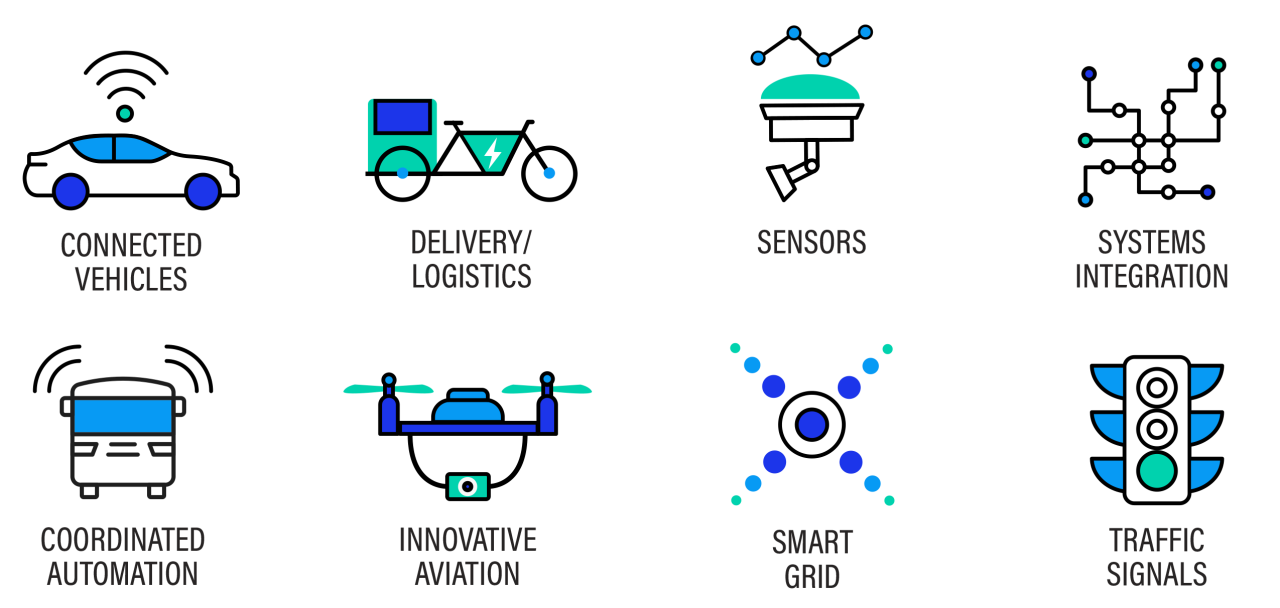 FY22 SMART Project Types
Nine themes, or project types, emerged among the pool of 59 projects selected for FY22 Stage 1 SMART grants. Each project type leverages multiple technologies defined in BIL, as illustrated in the table below.
Map of FY22 SMART Projects
Click on location pins to view project details. Filter by Project Type, Leveraged Technology, and Project State.
​
Last updated: Tuesday, March 21, 2023