Small Community Air Service Development Program (SCASDP)
UPDATE:
The Department issued the FY2021 Notice of Funding Opportunity (NOFO) on January 12, 2022.  Applications are due no later than 4:00 PM EDT on March 15, 2022. 
(Please note that no reference to FY2020 exists.  The sequential opportunities refer to FY2019 and then FY2021.)
The official NOFO notice is posted at Grants.gov.  All applications must be received via Grants.gov.  To quickly access the opportunity enter "DOT-OST-2022-003" in the keyword search bar on Grants.gov.
In addition, the NOFO is posted on Regulations.gov in Docket DOT-OST-2022-003.
FY 2021 SCASDP NOFO (solicitation order) Issued :  January 12, 2022
FY 2021 SCASDP SUMMARY FORM (*Fillable PDF version)
Overview
The Small Community Air Service Development Program (SCASDP), a grant program designed to help small communities address air service and airfare issues, is managed by the Associate Director, Small Community Air Service Development, under the Office of Aviation Analysis.  The Essential Air Service (EAS) and SCASDP programs are separate and unique.  SCASDP's eligibility criteria are broader and provide a grant applicant the opportunity to self-identify its air service deficiencies and propose an appropriate solution.  EAS is a direct subsidy to air carriers and serves a limited universe of eligible applicants.  Please refer to the EAS website for additional information.  SCASDP can involve, among others, revenue guarantees, financial assistance for marketing programs, start-up costs and studies.
Questions regarding the program or the filing of proposals should be directed to:
Brooke Chapman
Associate Director
(202) 366-0577
brooke.chapman@dot.gov
Email links icon
DOT is committed to ensuring that information is available in appropriate alternative formats to meet the requirements of persons who have a disability. If you require an alternative version of files provided on this page, please contact gary.tharaldson@dot.gov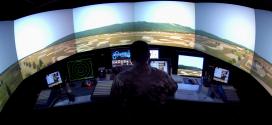 Last updated: Tuesday, January 19, 2021