Updated: Monday, June 18, 2018
MAIN CONTACT INFORMATION
Main Contact Information

Office

Contact

Office of Intelligence, Security, and Emergency Response

202-366-6525
Fax:  202-366-7261 and 202-366-4902

Crisis Management Center

202-366-1863
Fax:  202-366-3768
IMMEDIATE OFFICE OF THE DIRECTOR
Name, Email, Title and Phone Numbers for Officials

| Name and Email | Title | Office Number |
| --- | --- | --- |
| | | |
| | Deputy Director | 202-366-6136 |
| Feiss, Robert "Drew" | Administrative Officer | 202-366-0216 |
| Weeks, Tesha | Secretary | 202-366-6525/6-5270 |
| Marrero, Carlos | U. S. DOT COOP Site Manager | 202-366-0513 |
| Noel, Dan | Senior DOT Representative to NORAD/NORTHCOM | 719-554-3217 |
| O'Malley, Mike | Senior DOT Representative to USTRANSCOM | 618-220-1450 |
| Hoilman, Brad | Associate Director for Business Services and Administration | 202-366-5257 |
INTELLIGENCE DIVISION
Name, Email, Title and Phone Numbers for Officials

| Name and Email | Title | Office Number |
| --- | --- | --- |
| E-mail Address |   | 202-493-0113 or 202-366-8548 |
SECURITY POLICY and PLANS DIVISION
Name, Email, Title and Phone Number for Offficials

| Name | Title | Office Number |
| --- | --- | --- |
| | Associate Director for Security Policy and Plans | 202-366-2554 |
| | Deputy Associate Director for Security Policy and Plans | 202-366-6945 |
| | Policy Plans Specialist | 202-366-2836 |
OPERATIONS DIVISION
Name, Email, Title and Phone Number for Officials

| Name | Title | Office Number |
| --- | --- | --- |
| |   | 202-366-1863 |
| Callahan, Michael | Associate Director for Response and Recovery | 202-366-8113 |
PREPAREDNESS DIVISION
Name, Email, Title and Phone Number for Officials

| Name | Title | Office Number |
| --- | --- | --- |
| Brown, Gregory | Associate Director for Preparedness Division | 202-366-1622 |
| Borkar, Gitanjali | Deputy Associate for Preparedness Division | 202-366-4616 |
| Womack, Anita | Continuity Program Specialist | 202-366-2250 |
PROTECTIVE SERVICE DIVISION
Name, Email, Title and Phone Number for Officials

| Name | Title | Office Number |
| --- | --- | --- |
| | Special Agent In-charge | 202-366-6413 |
---
 BIOS OF KEY OFFICIALS
---
---
Donna O'Berry
Deputy Director
Donna O'Berry is the Deputy Director of the Office of Intelligence, Security, and Emergency Response for the U.S. Department of Transportation (USDOT).   A member of the Senior Executive Service, Donna is responsible for the day-to-day operation of the office and assists the Director in leading departmental civil transportation intelligence issues, security policy, and emergency preparedness, response, and recovery activities related to emergencies that affect the viability of the transportation sector
Donna has a long history with USDOT and with the Office of Intelligence, Security, and Emergency Response, having served as the primary staff attorney-advisor on all legal aspects of intelligence, security, and emergency response, during her tenure as a Senior Attorney-Advisor with USDOT's Office of General Counsel.  As an additional duty, she spent one year managing the office's security policy initiative and activities at the Director's request.
Donna began her Federal Government career as an Attorney-Advisor with USDOT's Research and Special Programs Administration (RSPA)/Pipeline and Hazardous Materials Safety Administration (PHMSA) and was responsible for legal services related to the transportation of hazardous materials. 
While at RSPA/PHMSA, she also served as the Acting Deputy Director of the Office of Emergency Transportation.  The Office of Emergency Transportation merged with the Office of Intelligence and Security in 2003.  In this position she managed the implementation and execution of the Secretary's statutory and administrative responsibilities in civil transportation emergency preparedness, which included the overall Departmental civil emergency preparedness policies, plans, procedures, systems, and programs on transportation matters ranging from man-made crises and national security emergencies to natural disasters.
In 2003, Donna served as the Staff Director for the U.S. Coast Guard (USCG) and Transportation Security Administration (TSA) Transition Team.  In this capacity she led the USDOT team in executing a timely and smooth transition of the USCG and TSA to the Department of Homeland Security.  She received the USCG Meritorious Public Service Award for her leadership on the Transition Team.
Prior to joining USDOT, Donna served as a judicial clerk in the Seventh Judicial Circuit of Maryland.  Previous to attending law school, Donna was a grants administrator and program officer for an international nonprofit organization that works to strengthen and expand democracy worldwide by helping build political and civic organizations, safeguard elections, and promote citizen participation, openness and accountability in government.
A graduate of the University of Tulsa and the American University Washington College of Law (cum laude), Donna resides in Maryland with her husband Bob.
---
Associate Director of Intelligence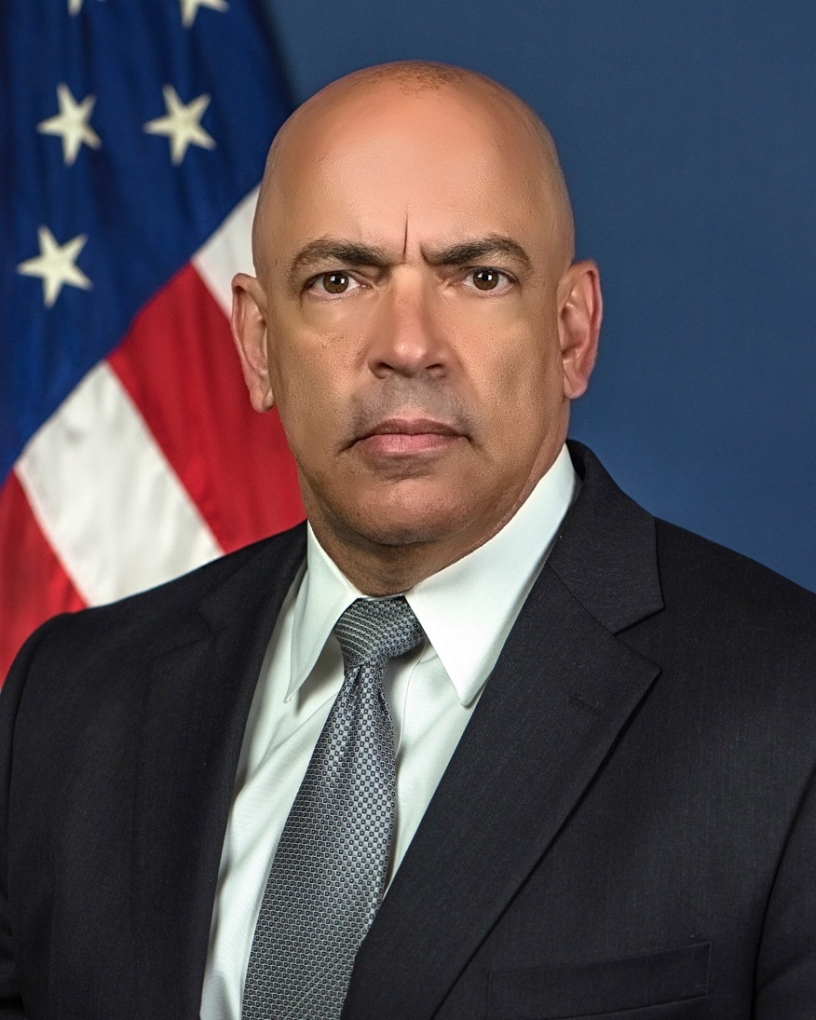 Mr. Price assumed duties as the Associate Director for Intelligence in the Office of Intelligence, Security, and Emergency Response under the Office of the Secretary of Transportation in July 2014.  As the Associate Director of Intelligence, he is responsible for leading and managing all aspects of intelligence programs, planning, and operations directly supporting the information needs of the Department's Secretary, senior staff, and ten Operating Administrators.  His office conducts activities to identify, access, and deliver high value information necessary for the Department to develop and enforce national transportation policy and regulations contributing to national security and safety efforts that ensure the safe, secure, and resilient operation of the nation's transportation systems and infrastructure. Mr. Price represents the Department's interest and equities at multiple national level meetings concerning the development and execution of intelligence, information sharing and safeguarding, and domestic and international security related programs. 
Mr. Price enlisted in the US Army in 1982, received an active duty Army ROTC scholarship in 1987, and was commissioned as a US Army 2nd Lieutenant in 1990 through the University of Tampa.   He retired in 2006 from the Army after serving twenty-one years in a variety of strategic, operational, and tactical level intelligence assignments around the globe as an enlisted soldier and a non-commissioned and commissioned officer.  Mr. Price then took a position with the FBI as a senior intelligence analyst at the National Joint Terrorism Task Force.  In this position, Mr. Price led and managed the daily coordination and collaboration on intelligence community all-source intelligence reporting between the NJTTF interagency task force officers representing 44 separate federal, state, or local agencies. In addition to his intelligence duties, Mr. Price was selected to represent the FBI as a subject matter expert for a US effort to train foreign countries in establishing interagency counterterrorism programs. Following his time with the FBI, Mr. Price assumed the Lead Analyst Position at the US Department of Transportation where he was responsible for leading, managing, and coordinating all aspects of intelligence analysis and production in support of the Secretary's and other senior DOT leadership requirements.

Mr. Price holds several Masters of Science degrees to include a Master of Science in Strategic Intelligence, National Intelligence University; a Master of Science in Technology Management, Johns Hopkins University; and a Master of Science in Human Resource Management, Central Michigan University.  He earned a Bachelor of Science in Criminology and Psychology from the University of Tampa.  He is also a graduate of the Air Command and Staff College, and the National Security Agency's Joint Officer Cryptologic Career Program. 
Mr. Price is married to Jennifer (Flores) Price, a graduate of West Point and a retired US Army Lieutenant Colonel. They have two daughters, Sasha and Kaelani, and two grandchildren.
---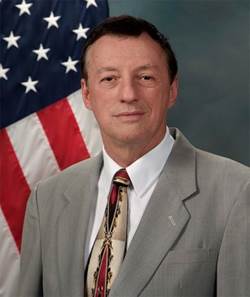 Dan Noel
DOT Senior Representative to NORAD/NORTHCOM
Dan Noel serves as the U.S. Department of Transportation (DOT) Senior Representative to NORAD/NORTHCOM.  A member of DOT's Office of Intelligence, Security and Emergency Response; Mr. Noel has served as the National Continuity Program Manager for the Department.  His experience includes developing departmental policy, plans, and exercises to ensure Departmental and Operating Administrations' continuity plans and capability fulfills the requirements to perform Primary Mission Essential Functions during any catastrophic event.
Previously, Mr. Noel served as Manager of the Federal Aviation Administration's (FAA) Emergency Operations Division.  Mr. Noel led the crisis management infrastructure employing an integrated system of policy, procedures, personnel, facilities, and communications; ensuring FAA senior officials had timely accurate information to plan, direct, and control all aspects of FAA essential operations.  He was responsible for FAA's preparedness and response to natural disasters, Continuity of Operations (COOP), support to special access Continuity of Government (COG) programs, pandemic influenza planning, facilitating FAA support for the Civil Reserve Air Fleet, and overall emergency preparedness.  Mr. Noel led the Emergency Operations Division during 9/11/01 and Hurricane Katrina. 
Mr. Noel is a retired USAF Lieutenant Colonel, Command Pilot who served as a C-141 Instructor Pilot.  His assignments included Laredo AFB, TX, Travis AFB, CA, McGuire AFB, NJ, Altus AFB, OK, and a joint tour to the FAA Headquarters in Washington DC.  His C-141 missions included Operations Baby Lift and New Life extracting orphans and South Vietnamese civilians who supported the U.S. from Saigon prior to Viet Nam's fall.  Lieutenant Noel was transiting Tan Son Nhut airport just days before the fall of Saigon.
During his Air Force assignment to FAA Headquarters, Lt. Col. Noel made great strides to collaborate with the Air Force to augment military mobilizations with civilian airlift while ensuring flight safety.  In Operation Desert Shield, during the first historic activation of the Civil Reserve Air Fleet, Lt. Col. Noel led the FAA Crisis Response Working Group facilitating the safe movement of 709,000 personnel and 126,000 tons of equipment on 5,441 civilian CRAF missions.
---
DOT Senior Representative to USTRANSCOM
Mr. O'Malley joined the Office of the Secretary of Transportation, Office of Intelligence, Security and Emergency Response in February of 2017.  He serves as the Secretary of Transportation's Senior Interagency Liaison Officer to the USTRANSCOM and its component commands.  USTRANSCOM moves the people, equipment, and supplies around the globe for the Department of Defense and does so with the support of DOT strategic programs.  Specifically, USTRANSCOM is a unified, functional combatant command which provides support to the eight other U.S. combatant commands, the military services, defense agencies and other government organizations. USTRANSCOM provides full-spectrum global mobility solutions and related enabling capabilities for supported customers' requirements in peace and war.  Our representative ensures the development, coordination and execution of plans, and procedures for DOT to balance transportation security requirements with the safety, mobility and economic needs of the Nation through effective intelligence, security, preparedness and emergency response programs. S-60 is also responsible for managing and coordinating DOT's Departmental-level preparedness, prevention, response and recovery efforts to natural disasters and/or man-made events/incidents.
A native of Mansfield, Massachusetts, Mr. O'Malley graduated from Maine Maritime Academy, Castine Maine in1982 with a Bachelor of Science degree in Marine Engineering with a minor in Marine Industrial Management.  After graduation, he worked in private industry as a licensed Merchant Marine Engineering Officer until 1986. His United States Coast Guard issued Merchant Marine Engineering Officer License has been raised and renewed several times and is still valid and ready for sea today.
In July 1986, he started his shore-side career as a Port Engineer with Military Sealift Command, T-AGOS Support Unit Atlantic in Norfolk, Virginia.  This change was at the pinnacle of the cold war when ocean surveillance (SURTASS) was critical to our national security and the mission operational tempo was high.  
In 1990, Mr. O'Malley joined the Maritime Administration as a Marine Surveyor for the South Atlantic Region.  Shortly after transferring to MARAD, Operation Desert Shield and Desert Storm provided the opportunity to experience "activation" of the Ready Reserve Force (RRF) first hand.  Lessons learned from Operation Desert Shield and Desert Storm led to him being fully engaged with the foreign acquisition of additional RO/RO's for the RRF.  Upon the completion of the acquisition process of the ex:  HUAL TRADER and HUAL TRANSPORTER he completed the conversion of the two vessels to U.S. flag and made them ready for their intended service into the RRF and more specifically into the AWR-3 (Afloat Prepositioning Ships).  Both ships operated in the AWR-3 for a period of three years with a remarkable performance and reliability rating of more than ninety-nine percent.  This achievement earned each vessel the Maritime Administrator's Professional Ship Award in 1997.
He was then selected to attend the Naval War College, College of Naval Warfare, Newport, Rhode Island and graduated with a Master of Arts Degree in National Security and Strategic Studies in 1999. 
In January 2004, he was detailed to the U.S. Transportation Command to serve as the Department of Transportation, Maritime Administration, Liaison Officer.  This position was made permanent by the Maritime Administrator in July 2007.  Significant achievements while at USTRANSCOM are Maritime Security Program Reauthorization in 2005, Sealift Summit in 2006, transfer of the Fast Sealift Ships to the Maritime Administration in 2007, and the new Department of Transportation and Department of Defense Memorandum of Agreement in 2008.  Specific noteworthy accomplishments include his insightful introductions between the Department of State, Political Advisor (POLAD) to the Commander and commercial industry partners leading to affect the opening up the Northern Distribution Network (NDN) as a new supply line of communication for U.S forces in Afghanistan through Russia and Central Asia.  Other professional accomplishments include his co-creation with the Defense Threat Reduction Agency Liaison Officer co-located at USTRANSCOM, of the idea and initial concept development to neutralize the Syrian Chemical Weapons at sea onboard a Ready Reserve Force vessel in support of the Organisation for the Prohibition of Chemical Weapons (OPCW).
Captain O'Malley retired from the U.S. Navy Reserve 2013.  He is a Special Duty Officer, Merchant Marine Engineering Officer (1675 designator).  Military accomplishments as a senior officer include several Active Duty Special Work advisory assignments to the Chief of Naval Operations.  Specifically, his work with the N34 staff in development and implementation of the Navy Operation Vigilant Mariner program mandated by SECDEF executive agent designation during OIF/OEF.  Operation Vigilant Mariner replaced Guardian Mariner (Puerto Rican National Guard) to provide military force protection onboard government owned strategic sealift ships.  Captain O'Malley also performed an advisory role to CNO, Director, Maritime Domain Awareness (N3/5I) in concept development of the Navy's Maritime Domain Awareness program.  Captain O'Malley also served as an advisor to the Department of Transportation, Maritime Administration, Office of Security in their lead agency work with Piracy Counter Measures in the Gulf of Aden and Off the Coast of Somalia.  He was responsible for the concept design, development, and validation of the Anti Piracy Assistance Teams (APAT) now serving the United States Merchant Marine.
Mr. O'Malley has also served his local community as a member of the O'Fallon Illinois Volunteer Fire Department.  As a national and state certified firefighter over a four year period he was recognized in two consecutive years for being in the top ten first responders for the department.
He is a proud father of two children who have completed their college degree programs at the University of Virginia, Charlottesville and Old Dominion University, Norfolk and are now achieving their own successes in government and the private sector.
---
Gregory Brown
Associate Director for Preparedness Division
Gregory D. Brown is the Associate Director for the International Preparedness Division in the Office of Intelligence, Security and Emergency Response. With 19 years of experience in Transportation Program Management, he has worked with Civil Aviation, Highways, Transit and Maritime. His international project management skills include programs in Canada, China and Europe.
Gregory has developed numerous national and international organizational relationships within the North Atlantic Treaty Organization, where he serves as the vice chairman of the civil aviation working group, the World Bank, the American Public Transportation Association, Brazil and Canada's Civil Aviation Agency as well as the American Association of State Highway and Transportation Officials.
Gregory obtained a Master of Arts in Strategic Security Studies from the National Defense University's College of International Security Affairs, where his fellow students were a select group of international military officers and professionals.
When he was the head of the transportation element (ESF #1) of the US National Response Program, he led a cadre of over 50 people from throughout the nation during disasters such as Hurricane Gustav & Ivan.  He has also worked in private industry as well as for the United States Congress.
In addition to the program mentioned above, Gregory has a Bachelor of Science Degree from Delaware State University and a Master of Business Administration from Morgan State University.
---
Associate Director for Security Policy and Plans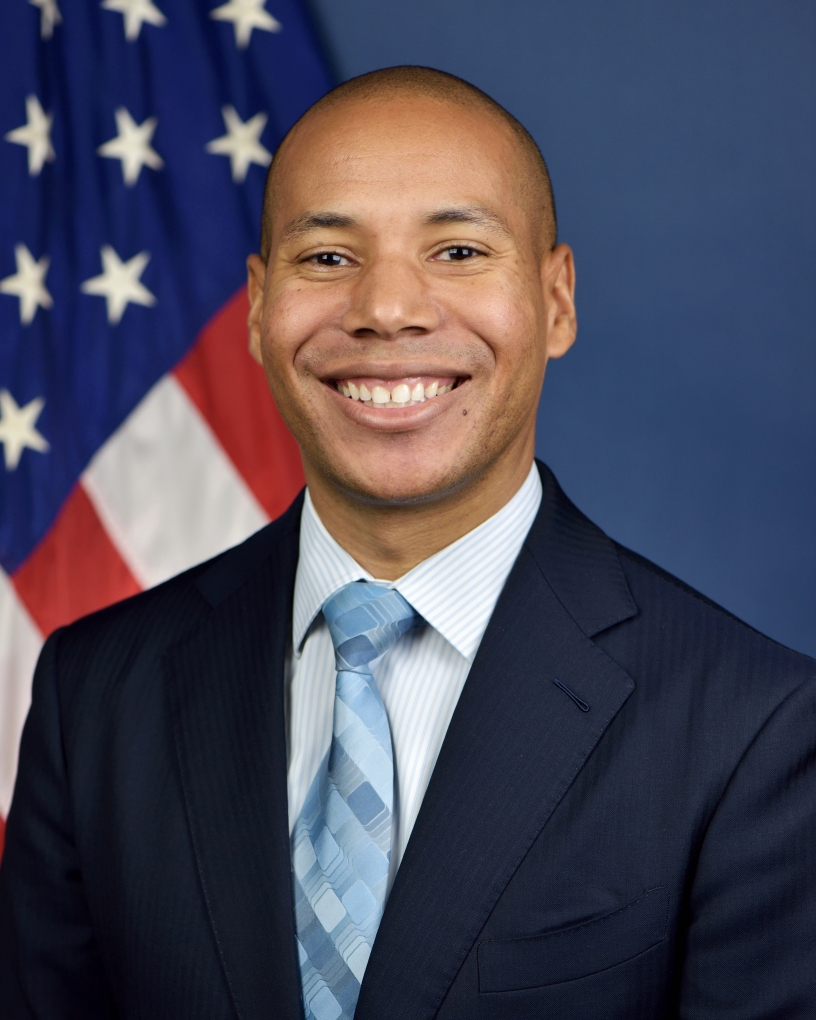 Richard Moore began his federal career in 2008 as part of the U.S. Department of Homeland Security (DHS) Office of Policy Honors Fellowship, a two-year rotational program. Through the program, Richard experienced DHS assignments with the Privacy Office, U.S. Customs and Border Protection, and the Office of Cyber Security Policy.
In 2010, Richard transitioned from the DHS Office of Policy to the DHS Office of Infrastructure Protection's Homeland Infrastructure Threat and Risk Analysis Center (HITRAC), serving as an Infrastructure Risk Analyst.  In 2013, HITRAC became the Office of Cyber and Infrastructure Analysis (OCIA), and Richard became the Branch Chief for Cyber-Physical Analysis.  In this role, Richard supervised several staff members that worked to assess the potential infrastructure consequences related to threat actors exploiting cyber security vulnerabilities.  Richard oversaw branch projects with national laboratory and other partners, and he coordinated the branch's analytical production to support the Strategic Infrastructure Analysis Division of OCIA.
Prior to joining the federal government, Richard earned two degrees from the University of Southern California: a Bachelor of Arts degree in English and a Master of Arts degree in English.  More recently, he also earned a Master of Science degree in Strategic Intelligence from the National Intelligence University.
---
Michael Callahan
Associate Director for Response and Recovery
Mr. Michael Callahan serves as the Associate Director for Response and Recovery in the Office of Intelligence, Security, and Emergency Response.  In this capacity, he is delegated responsibility for managing the National Response and Recovery activities in an all-hazards environment for the Office of the Secretary.  He is primarily responsible for carrying out the Secretaries duties within the National Response Framework and for assisting in the Secretaries administration of the National Disaster Recovery Framework.  Mr. Callahan is the principal representative for the Department of Transportation on the Emergency Support Function Leadership Group and the Recovery Support Function Leadership Group. 
Before this assignment Mr. Callahan, served as a senior policy advisor in the office of Intelligence, Security and Emergency Response.  In this capacity, he was responsible for reviewing and evaluating national strategy and policy documents for Department of Transportation equities and coordinating responses across the nine operational administrations and other Office of the Secretary entities.  He was primarily responsible for coordination of Presidential Policy Directive 8 – Preparedness and was involved in the drafting of the National Response Framework, the National Disaster recovery Framework, The National Mitigation Framework, The National Preparedness Framework, and the National Protection framework, and associated Federal interagency operational plans.  He served as the principal Department of Transportation representative the Mitigation Framework Leadership Group, and co-led the development of the National Mitigation Investment Strategy.  Among his other duties, he was responsible for coordination of the Civil Reserve Air Fleet program for the Department of Transportation.
Prior to coming to the Department of Transportation Mr. Callahan served in various roles with the United States Coast Guard, where he most recently served as a civilian policy analyst in the office of emerging policy.  In this role, he was primarily responsible for managing National Security documents and workgroups.  His portfolio included Artic, which included work on the Coast Guard's Arctic Policy; Combatting maritime Terrorism, which included the developing of the Coast Guard's Combatting Maritime Terrorism Strategy; and Maritime Security, which included development of the National Maritime Recovery Plan, and other Maritime security documents.
Mr. Callahan also served 29 years on active duty with the Coast Guard; serving in both enlisted and officer capacities, including several command assignments.  He retired from active duty at the rank of commander.  Mr. Callahan holds a Master's of Business Administration from St Regis University, and a Bachelor of Science degree from the University of the State of New York.  He is a 1988 graduate of Coast Guard Officer Candidate School.  He is married to the former Alyce Gurko of Bradley Beach New Jersey.  They have three sons, and six grandchildren.
---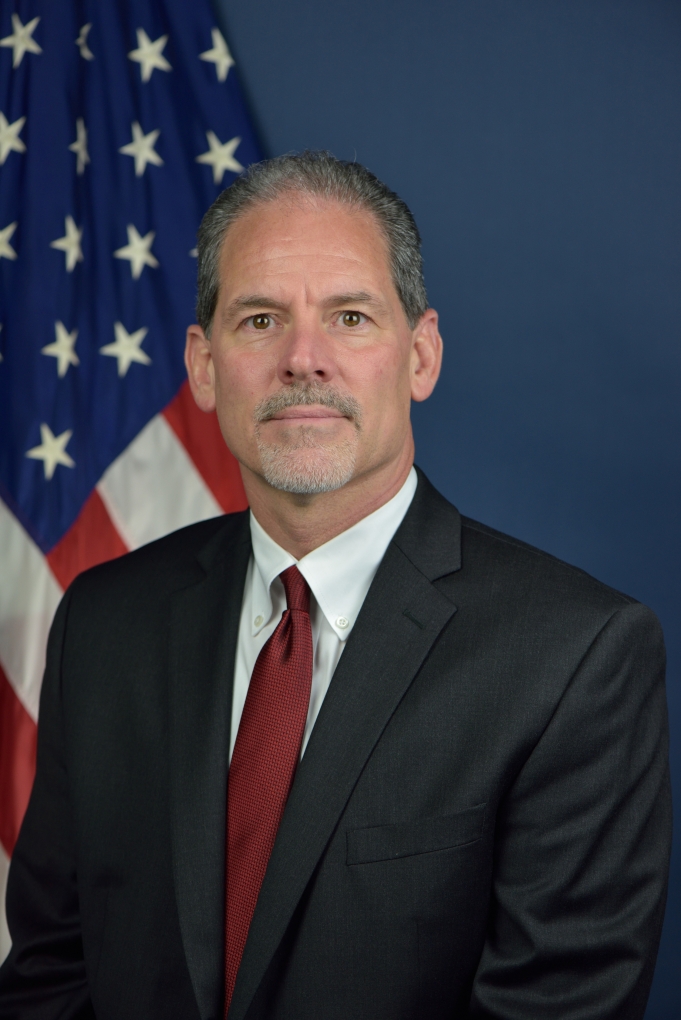 Bradley K. Hoilman
Associate Director for Business Services and Administration
Mr. Hoilman is the Business Services and Administration manager within the Office of Intelligence, Security and Emergency Response (S-60).  In this capacity, Mr. Hoilman manages the business and administrative management activities of the office as well as human resource functions.  In addition to day-to-day responsibilities, this program has a major role in supporting Emergency Response Function #1 under the National Response Framework.  Following a disaster, this office is responsible for conducting the financial administration function required under the National Incident Management System.  The Associate Director also administers the DOT Civil Reserve Air Fleet (CRAF) allocation process in coordination with the National Response Program Manager, DOD Transportation Command staff, and the OST Office of the Assistant Secretary for Aviation and International Affairs.  Prior to leading the Business Services and Administration Program, Mr. Hoilman was the Deputy Director for the Resource Management Office for the Department of Transportation's Office of the Chief Information Officer.
Mr. Hoilman has over 30 years of Federal government service with over 16 years of experience served with the Department of Transportation (DOT).
Prior to the DOT, Mr. Hoilman managed the Washington Metropolitan Area Optimization (WMAO) project for the Department of Agriculture (USDA). The objective was to optimize and consolidate telecommunications services and equipment in the Washington Metropolitan area to achieve a more efficient and cost effective telecommunications infrastructure, and reduce costs.  Annual cost reductions were over $1.0 million.  In addition, Mr. Hoilman was an integral part of the USDA's,  Network Aggregation and Planning program which focused on optimizing and consolidating FTS2000 service access arrangements in order to reduce USDA telecommunications costs.  This program won the 1995 Technology Innovation Award and earned the 1995 Interagency Management Council Award.  Millions of dollars in cost reduction opportunities in telecommunications services were identified.
Mr. Hoilman's educational qualifications include a Bachelor's of Science degree in Information Technology and an Associate's in Applied Science degree in Data Processing.
---
Butch Morgan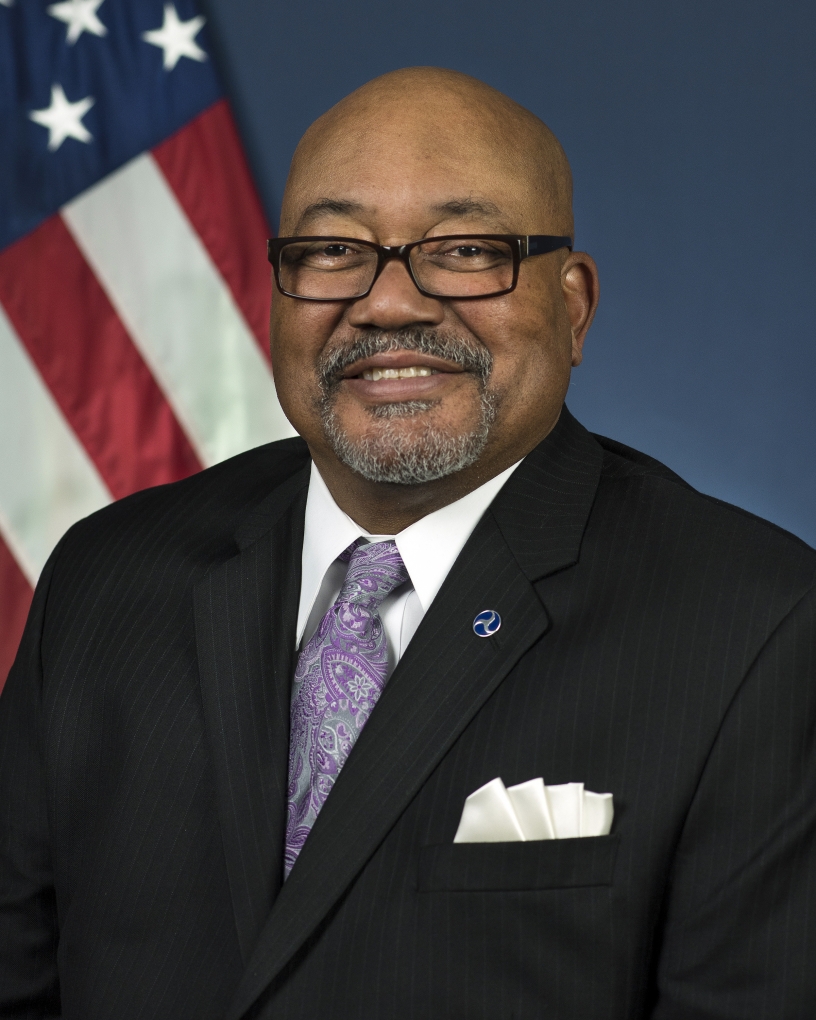 Associate Director for Operations
In January 2017, Butch Morgan was named the Associate Director, of the Crisis Management Center in the Office of the Secretary. Butch directs and manages the CMC staff which monitors the nation's transportation systems and infrastructure 24-hours a day, 7 days a week. The Crisis Management Center (CMC) serves as the focal point for the Department's actions during crises. The CMC also serves as the central point for the Department's interagency liaison and coordination with the Department of Homeland Security's National Operations Center to contribute to the common operating picture for the entire Federal Government, and for State, local, and tribal governments as appropriate, in the event of a natural disaster, act of terrorism, or other man-made disasters; and ensure that critical transportation information reaches government decision-makers for federal preparedness, response and recovery efforts. Also, CMC hosts the Secretary's Emergency Response Team and other support personnel who provide the Secretary and the Department's Operating Administrations with information during crises. The Center supports the Secretary with secure video teleconferencing and around-the-clock communications for unclassified and classified information, and provides information to other Federal agencies, the White House, and DOT Headquarters and field staff. 
Prior to joining the Federal workforce, Butch held positions in the private sector and in the US Marine Corps. Butch was commissioned as a Second Lieutenant in the US Marine Corps. His military career included assignments of increasing responsibility world-wide.  He served in combat units, combat support units and on special assignments.  Butch retired from the US Marine Corps in 1994 at the rank of Major.  After his retirement from the Marine Corp, Butch held a position, as the Transportation Coordinator with the Prince William County Public School System (PWCS). Butch joined the Federal Highway Administration in 1997. In 2004 he held the position of FHWA Alternate Emergency Coordinator and later accepted the position as the Agency's Primary Emergency Coordinator from 2009 until January 2017 when he accepted his current position as Manager, of the Crisis Management Center.
Butch is a graduate of Eastern Kentucky University and received his Bachelor of Science Degree in Law Enforcement, and holds a Masters of Art Degree in Education from Ball State University.
Butch has received numerous performance and honor awards including the Secretary's Team Award in 2005, US DOT Gold Medal for the Minnesota I-35 Bridge Response Team in 2007, Citation for Outstanding contributions in support of Federal Emergency Response for recovery efforts during the 2008 disasters, US DOT Outstanding Achievement Gold Medal Award in 2011, Certificate of Excellence DOT Super Storm Sandy Response and Recovery Team, and the FHWA Administrator's Award for Superior Achievement in 2016.