MAIN CONTACT INFORMATION
Main Contact Information

Office

Contact

Office of Intelligence, Security, and Emergency Response

202-366-6525
Fax:  202-366-7261 and 202-366-4902

Crisis Management Center

202-366-1863
Fax:  202-366-3768
IMMEDIATE OFFICE OF THE DIRECTOR
Name, Email, Title and Phone Numbers for Officials

| Name and Email | Title | Office Number |
| --- | --- | --- |
| | Director | 202-366-6525 |
| | Deputy Director | 202-366-6136 |
| Noel, Dan | Senior DOT Representative to NORAD/NORTHCOM | 719-554-3217 |
| Hoilman, Brad | Associate Director for Business Services and Administration | 202-366-5257 |
| | Administrative Officer | 202-366-0216 |
| Hines, Gale L. | Business Services and Administration Staff | 202-366-6027 |
| | Staff Assistant | 202-366-6525 |
|   |   |   |
INTELLIGENCE DIVISION
Name, Email, Title and Phone Numbers for Officials

| Name and Email | Title | Office Number |
| --- | --- | --- |
| E-mail Address |   | 202-493-0113 or 202-366-8548 |
SECURITY POLICY and PLANS DIVISION
Name, Email, Title and Phone Number for Offficials

| Name | Title | Office Number |
| --- | --- | --- |
| | Associate Director for Security Policy and Plans | 202-366-2554 |
| | Deputy Associate Director for Security Policy and Plans | 202-366-6945 |
| | Policy and Plans Senior Analyst | 202-366-8113 |
| | Policy Plans Specialist | 202-366-2836 |
| | Policy Specialist | 202-366-4616 |
| VACANT | Policy Specialist | 202-366-0216 |
| | Senior Public Health Advisor | 202-366-0533 |
|   | Interagency Fellow, U.S. Army | 202-366-0895 |
OPERATIONS DIVISION
Name, Email, Title and Phone Number for Officials

| Name | Title | Office Number |
| --- | --- | --- |
| |   | 202-366-1863 |
| | National Response Program Manager | 202-366-3037 |
| | Deputy National Response Program Manager | 202-366-0642 |
| | National Response Operations Planner | 202-366-0737 |
PREPAREDNESS DIVISION
Name, Email, Title and Phone Number for Officials

| Name | Title | Office Number |
| --- | --- | --- |
| | National Security Program Manager | 202-366-0441 |
| | Deputy National Security Program Manger for Policy and Programs | 202-366-4367 |
| Marerro, Carlos | Deputy National Security Program Manager for IT and Infrastructure | 202-366-0513 |
| | Senior Advisor for International Preparedness Programs | 202-366-4550 |
| Brown, Gregory | Associate Director for International Preparedness Programs | 202-366-1622 |
| Hulett, Michael | Deputy Associate Director for International Preparedness Programs | 202-366-2250 |
| Roberson, Jennifer | Program Manager for Training and Exercises | 202-366-0892 |
| | Assistant Program Manager for Training and Exercises | 202-366-9003 |
PROTECTIVE SERVICE DIVISION
Name, Email, Title and Phone Number for Officials

| Name | Title | Office Number |
| --- | --- | --- |
| | Special Agent In-charge | 202-366-6413 |
---
 BIOS OF KEY OFFICIALS
Director
Michael W. Lowder serves as the Director of the Office of Intelligence, Security, & Emergency Response (S-60) for the U.S. Department of Transportation.   A member of the Senior Executive Service, Mr. Lowder is the Department's Emergency Coordinator providing leadership for all departmental civil transportation intelligence issues, security policy, and emergency preparedness, response, and recovery activities related to emergencies that affect the viability of the transportation sector.
Prior to this Mr. Lowder served as the Deputy Director of the Response Division for the Federal Emergency Management Agency (FEMA) in Washington, D.C. where he was responsible for policies, and procedures and for response operations in major disasters and emergency incidents, and other Incidents of National Significance.  Mr. Lowder has been designated and served as both a Principal Federal Official (PFO) and a Federal Coordinating Officer (FCO).
Mr. Lowder has served as the Response and Recovery Division Director for FEMA's Region IX, in San Francisco, California.  Mr. Lowder was a member of FEMA's National Emergency Response Team (ERT-N), and the Domestic Emergency Response Team (DEST), and has worked on numerous disaster and emergency operations throughout the United States.
Prior to his work with FEMA, Mr. Lowder has more than 25 years of experience in the law enforcement, fire, and emergency services field in the State of North Carolina as a Special Agent with the North Carolina State Bureau of Investigation, and as the Director of Emergency Services with Bladen County, North Carolina.
Mr. Lowder has represented the U.S government at conferences in Russia, Australia, Japan, the United Kingdom, Taiwan, and Turkey, as well as throughout the United States.  He represented the U.S. at a NATO-RUSSIA counter terrorism exercise in Kaliningrad, Russia.   He serves on the Executive Board on the FBI's National Joint Terrorism Task Force (NJTTF) as well as representing the Department on National Security Council (NSC) and Homeland Security Council (HSC) policy committees and advisory groups.
---
---
Program Manager for National Security Programs
Charles Benard is the Manager, Continuity Programs, Office of Intelligence, Security and Emergency Response.  Mr. Benard was born in Germany to a military family and attended International and Defense Department schools before graduating from Munich American High School. He attended the University of Munich and received his Masters Degree in Political Science (European equivalent) from the University of Vienna. He is fluent in German.
He began his professional career as the Director of Civil Rights for a Department of Defense agency before joining the Department of Transportation in a similar capacity. He later was the Assistant Manager for National Security Programs before transferring to the Federal Aviation Administration as the Continuity Program Manager. He is currently the Program Manager for National Continuity Programs for the Department.
---
Dan Noel
DOT Senior Representative to NORAD/NORTHCOM
Dan Noel serves as the U.S. Department of Transportation (DOT) Senior Representative to NORAD/NORTHCOM.  A member of DOT's Office of Intelligence, Security and Emergency Response; Mr. Noel has served as the National Continuity Program Manager for the Department.  His experience includes developing departmental policy, plans, and exercises to ensure Departmental and Operating Administrations' continuity plans and capability fulfills the requirements to perform Primary Mission Essential Functions during any catastrophic event.
Previously, Mr. Noel served as Manager of the Federal Aviation Administration's (FAA) Emergency Operations Division.  Mr. Noel led the crisis management infrastructure employing an integrated system of policy, procedures, personnel, facilities, and communications; ensuring FAA senior officials had timely accurate information to plan, direct, and control all aspects of FAA essential operations.  He was responsible for FAA's preparedness and response to natural disasters, Continuity of Operations (COOP), support to special access Continuity of Government (COG) programs, pandemic influenza planning, facilitating FAA support for the Civil Reserve Air Fleet, and overall emergency preparedness.  Mr. Noel led the Emergency Operations Division during 9/11/01 and Hurricane Katrina.
Mr. Noel is a retired USAF Lieutenant Colonel, Command Pilot who served as a C-141 Instructor Pilot.  His assignments included Laredo AFB, TX, Travis AFB, CA, McGuire AFB, NJ, Altus AFB, OK, and a joint tour to the FAA Headquarters in Washington DC.  His C-141 missions included Operations Baby Lift and New Life extracting orphans and South Vietnamese civilians who supported the U.S. from Saigon prior to Viet Nam's fall.  Lieutenant Noel was transiting Tan Son Nhut airport just days before the fall of Saigon.
During his Air Force assignment to FAA Headquarters, Lt. Col. Noel made great strides to collaborate with the Air Force to augment military mobilizations with civilian airlift while ensuring flight safety.  In Operation Desert Shield, during the first historic activation of the Civil Reserve Air Fleet, Lt. Col. Noel led the FAA Crisis Response Working Group facilitating the safe movement of 709,000 personnel and 126,000 tons of equipment on 5,441 civilian CRAF missions.
---
Gregory Brown
Associate Director for the International Preparedness Division
Gregory D. Brown is the Associate Director for the International Preparedness Division in the Office of Intelligence, Security and Emergency Response. With 17 years of experience in Transportation Program Management, he has worked with Civil Aviation, Highways, Transit and Maritime. His international project management skills include programs in Canada, China and Europe.
Gregory has developed numerous national and international organizational relationships within the North Atlantic Treaty Organization, the World Bank, the American Public Transportation Association, Brazil and Canada's Civil Aviation Agency as well as the American Association of State Highway and Transportation Officials.
Gregory obtained a Master of Arts in Strategic Security Studies from the National Defense University's College of International Security Affairs, where his fellow students were a select group of international military officers and professionals.
When he was the head of the transportation element (ESF #1) of the US National Response Program, he led a cadre of over 50 people from throughout the nation during disasters such as Hurricane Gustav & Ivan.  He has also worked in private industry as well as for the United States Congress.
In addition to the program mentioned above, Gregory has a Bachelor of Science Degree from Delaware State University and a Master of Business Administration from Morgan State University.
---
Richard Moore
Associate Director for Security Policy and Plans
Richard Moore began his federal career in 2008 as part of the U.S. Department of Homeland Security (DHS) Office of Policy Honors Fellowship, a two-year rotational program.  Through the program, Richard experienced DHS assignments with the Privacy Office, U.S. Customs and Border Protection, and the Office of Cyber Security Policy.
In 2010, Richard transitioned from the DHS Office of Policy to the DHS Office of Infrastructure Protection's Homeland Infrastructure Threat and Risk Analysis Center (HITRAC), serving as an Infrastructure Risk Analyst.  In 2013, HITRAC became the Office of Cyber and Infrastructure Analysis (OCIA), and Richard became the Branch Chief for Cyber-Physical Analysis.  In this role, Richard supervised several staff members that worked to assess the potential infrastructure consequences related to threat actors exploiting cyber security vulnerabilities.  Richard oversaw branch projects with national laboratory and other partners, and he coordinated the branch's analytical production to support the Strategic Infrastructure Analysis Division of OCIA.
Prior to joining the federal government, Richard earned two degrees from the University of Southern California: a Bachelor of Arts degree in English and a Master of Arts degree in English.  More recently, he also earned a Master of Science degree in Strategic Intelligence from the National Intelligence University.
---
 Jennifer Roberson
Program Manager for Training and Exercises
Jennifer Roberson is the Training and Exercise Manager within the Office of Intelligence, Security and Emergency Response, representing and coordinating the Departments participation in all interagency matters involving emergency response training and exercises. She has over ten years of exercise experience at the local and federal levels, as well as in the private sector. She helped to lay the foundation for what would become the Homeland Security Exercise and Evaluation Program (HSEEP) with her work on the Nunn-Lugar-Domenici Domestic Preparedness Program. Upon her arrival at the Department of Homeland Security in March 2003, she became part of the team responsible for developing the core doctrine of HSEEP, as well as for working with States and Territories to develop State Homeland Security Training and Exercise Plans.
Additionally, she was responsible for oversight of the State Exercise Support Program, working with states and territories to identify ways in which DHS could assist in exercise planning and conduct through temporary provision of contract personnel. Further, Ms. Roberson was involved in planning for Senior- and National-level exercises. Following her five years at the National Exercise Division, Ms. Roberson spent two years at the United States Fire Administration, serving as the Continuity of Operations lead, the Administrator's representative to interagency wild land fire organizations, and USFA's representative to FEMA's Policy Working Group.
Ms. Roberson holds a degree in Justice from American University, and is a life member of the Glen Echo Volunteer Fire Department in Montgomery County, Maryland. She resides in Loudoun County, VA and is a native Floridian who loves living where there are four seasons.
---
William Stuckey
Manager for the Crisis Management Center
William "Bill" Stuckey is the Manager of the Department of Transportation's Crisis Management Center.  The Crisis Management Center resides under the DOT Office of Intelligence, Security and Emergency response (S-60) and is the primary operations center for the Secretary of Transportation.  He has held this position since March 2008.
From March 2003 to March 2008, Mr. Stuckey served in the Department of Homeland Security as a Senior Watch Officer in the Homeland Security Operations Center (HSOC), served as a member of the DHS Headquarters Operational Integration Staff (I-Staff), was a founding member of the DHS Incident Management Division, and served as the Exercise Director for the Office of Operations Coordination.
From December 2001 to March 2003, Mr. Stuckey served in the White House Office of Homeland Security.  He was a founding member of the Office of Homeland Security Coordination Center, and served as communications aide/military aide to Governor Tom Ridge, the Advisor to the President for Homeland Security.
Mr. Stuckey is retired from 26 years active duty in the United States Coast Guard.  He entered boot camp at Cape May, New Jersey, in 1978 and, having spent most of his career in operations both ashore and afloat, retired as a Lieutenant in 2004.
---
Jeremy Greenberg
Program Manager for National Response Program
Mr. Jeremy Greenberg serves as the Manager for the Department of Transportation's National Response Program. In this capacity he is responsible for coordinating the Department's role in Emergency Support Function-1 and the Regional Emergency Transportation Program.  Prior leading the National Response Program Mr. Greenberg was the Deputy Manager for the U.S. Department of Transportation's Crisis Management Center.
Mr. Greenberg came to the Department of Transportation from the U.S. Department of Homeland Security, where he was the Operations Branch Chief with the National Exercise Division.  He was responsible for overseeing the design, development, and conduct of exercises at the Federal, State and Local levels including several National Level and International Exercises. Before joining the U.S. Department of Homeland Security, Mr. Greenberg was a Senior Consultant with Booz Allen Hamilton, served as a Legislative Assistant in the U.S. House of Representatives and as a Program Assistant for the U.S. Department of Justice.
Mr. Greenberg holds a BA from American University and MA from the College of International Security Affairs at The National Defense University and spent 20 years as a volunteer firefighter, emergency medical technician, and adjunct instructor with the Fairfax County Fire and Rescue Department in Fairfax, Virginia.
---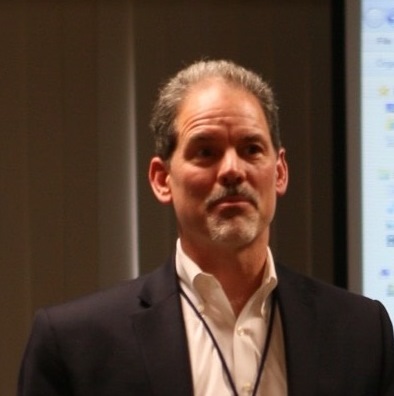 Bradley K. Hoilman
Associate Director for Business Services and Administration
Mr. Hoilman is the Business Services and Administration manager within the Office of Intelligence, Security and Emergency Response (S-60).  In this capacity, Mr. Hoilman manages the business and administrative management activities of the office as well as human resource functions.  In addition to day-to-day responsibilities, this program has a major role in supporting Emergency Response Function #1 under the National Response Framework.  Following a disaster, this office is responsible for conducting the financial administration function required under the National Incident Management System.  The Associate Director also administers the DOT Civil Reserve Air Fleet (CRAF) allocation process in coordination with the National Response Program Manager, DOD Transportation Command staff, and the OST Office of the Assistant Secretary for Aviation and International Affairs.  Prior to leading the Business Services and Administration Program, Mr. Hoilman was the Deputy Director for the Resource Management Office for the Department of Transportation's Office of the Chief Information Officer.
Mr. Hoilman has over 30 years of Federal government service with over 16 years of experience served with the Department of Transportation (DOT).
Prior to the DOT, Mr. Hoilman managed the Washington Metropolitan Area Optimization (WMAO) project for the Department of Agriculture (USDA). The objective was to optimize and consolidate telecommunications services and equipment in the Washington Metropolitan area to achieve a more efficient and cost effective telecommunications infrastructure, and reduce costs.  Annual cost reductions were over $1.0 million.  In addition, Mr. Hoilman was an integral part of the USDA's,  Network Aggregation and Planning program which focused on optimizing and consolidating FTS2000 service access arrangements in order to reduce USDA telecommunications costs.  This program won the 1995 Technology Innovation Award and earned the 1995 Interagency Management Council Award.  Millions of dollars in cost reduction opportunities in telecommunications services were identified.
Mr. Hoilman's educational qualifications include a Bachelor's of Science degree in Information Technology and an Associate's in Applied Science degree in Data Processing.
---
Updated: Thursday, December 17, 2015