Q&As about the FY2017 Regions 1, 2, and 3 Grant Solicitation
MORE ON FONT SIZE OF TABLES AND FIGURES  (7/19/2017)
Question:  On 7/11/17 there was a question regarding the allowable font used within tables and figures. The response indicated that text inside tables and figures should be Arial 12. This would appear to be different than what's been allowed in 2013 and 2016 competitions, where font size within tables/figures could be no smaller than 9 while the title box and any headings had to remain in 12.  In the context of competition consistency should the text within tables and figure be allowed at Arial 9?
Answer:  US DOT will allow Arial 9 within tables and figures in this competition with titles/heading in Arial 12, but tables and figures should not be used for any significant narrative text.
LETTER OF INTENT NOT NEEDED  (7/19/2017)
Question:  Do I need to submit a letter of intent for this competition?  I did not see a deadline for this in the Solicitation.
Answer:  Letters of intent are not required for this solicitation because US DOT is not expecting the very large number of applications received in past competitions. 
MATCHING FUNDS IN BUDGET  (7/19/2017)
Question:  Regarding the matching funds in Appendix A, do I have to secure all the matching funds for the first year before submitting the proposal? Is it OK if the matching funds will come after the project is funded? In that case, what should I put in the matching fund column?
Answer:  Applicants don't need to have full match in hand or even identified at the time they apply, but for purposes of preparing the budget you need to take your best, informed guess on where you expect to ask for the match and how those funds would be used.  This is important in order to demonstrate your understanding of, and commitment to meet, the matching-fund requirement.  It is understood that a budget prepared prior to a decision on whether an applicant will or will not receive a grant can only be an estimate, though in prior competitions our experience has been that some applicants already do have the full match lined up at the time they apply.
PREPARATION OF BUDGET  (7/19/2017)
Question:  For the first year budget, in Appendix A, I see items such as faculty salaries, staff salaries and student salaries, etc. I guess those mean the combined faculty, staff and student salaries across all consortium members, not just the leading institution, right? But different institutions usually have different overhead and fringe benefits rates, so the F&A indirect costs must be calculated separately for different institutions and then add them up for the center budget plan, right? Also, what is a typical budget for a consortium member? For example, can a consortium member also request a budget for administrative/other staff salaries?
Answer:  Appendix A of the Grant Solicitation contains a template to use for both the individual universities' budget plans and the overall Center Budget Plan that, as you state in your question, combines/adds up the amounts on the individual universities' budget plans.  Consortium members may request whatever types of costs, including administrative/other staff salaries, the center considers necessary to accomplish the purpose of the UTC grant.
FONT SIZE OF TABLES AND FIGURES  (7/11/2017)
Question:  We are planning to use tables and figures in our written response.  What is the required font size for the text inside tables and figures?
Answer:  Text inside tables and figures should be consistent with the requirements of the Solicitation for the Written Response, so Arial 12 font.  Captions, if you will use any for tables or figures, we would consider to be similar to a footnote, in which case (per the box on page 10 of the Solicitation) the type size for captions may either be Arial 12 or no smaller than Arial 9.
CLARIFICATION OF "FY" ON PAGE 6  (7/6/2017)
Question:  The fiscal years stated on page 6 don't seem to track with the previous Q&A about budget dates (below).  Please explain.
Answer:  "FY16", "FY17 and FY18", "FY19 and FY20", and "fiscal year" as used in section B.1 on page 6 of the Solicitation all refer to the Federal Fiscal Year's funding that will be the source of the five increments of funding planned to be awarded to UTCs selected through this competition.  The budget periods for the selected UTCs are expected to be as stated in the June 15, 2017 question below.
BUDGET DATES  (6/15/2017)
Question:  Would you please confirm the budget period for the first year of the grant:  11/30/2017-11/30/2018?  It's one day longer than a normal year-long period, and the end of the grant is stated to be 09/30/2023 which seems to align with the Federal fiscal year when the first year does not.
Answer:  The first year budget is based on a projected November 30, 2017, award date for the grant, and for simplicity, we used November 30, 2018, as the end date (rather than November 29 which would have required applicants to pro-rate certain budget amounts at both ends of the first-year budget period).  At this time we anticipate awarding four subsequent increments of funding (subject to availability of funds and grantee compliance) in late Summer or early Fall of each year, so for planning purposes, we expect that subsequent budget periods will be approximately this: 
Year 2 -- 10/1/18-9/30/19 (there would be some overlap between the budgets for Years 1 and 2),
Year 3 – 10/1/19-9/30/20,
Year 4 – 10/1/20-9/30/21, and
Year 5 – 10/1/21-9/30/23 which includes an additional year's time to complete grant activities.  That additional-year period is something grantees have asked for in the past so is now USDOT's custom on UTC Program grants, because it is typically not possible within just a one-year period to select, conduct, and submit final reports for the last round of research projects that will be funded from the Year 5 money.
Although for purposes of awarding the funds, USDOT asks grantees to prepare a budget for the time periods shown above, we allow UTC Program grantees to roll over any unobligated money from all years to that common 9/30/2023 date.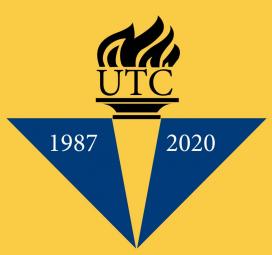 Last updated: Wednesday, July 19, 2017