FAST Act UTC Competition
May 26, 2017 UPDATE: 
USDOT Soliciting Applications for University Transportation Center Grants in Three Federal Regions. As part of the University Transportation Centers (UTC) program, the US Department of Transportation is seeking applications from eligible nonprofit institutions of higher education located in Federal Regions 1, 2 and 3 for grants authorized under the Fixing America's Surface Transportation (FAST) Act. In the coming weeks, the Department, via the Office of the Assistant Secretary for Research and Technology, will release a grant solicitation through Grants.gov describing the competition and deadlines for applications. The Notice of Funding Availability is accessible now.The three Regional UTCs being re-competed include:
Region 1: Connecticut, Maine, Massachusetts, New Hampshire, Rhode Island, Vermont
Region 2: New Jersey, New York, Puerto Rico, U.S. Virgin Islands
Region 3: Delaware, District of Columbia, Maryland, Pennsylvania, Virginia, West Virginia.
October 5, 2016 UPDATE:
Additional Information Requested from UTC Grant Competition Applicants:  Secretary Anthony Foxx, the selection official for the UTC grant competition, is seeking additional information deemed necessary to complete review of applications.  In support of this request and as allowed by the UTC Grant Solicitation (Sec. E.2.2, "Merit Review", p. 27), the UTC Program Office today issued Requests for Supplemental Information to all UTC applicants.  Responses are due October 21, 2016.  Until 5:00 pm EDT on October 19, 2016, you may send questions about this request for additional information to utcgrants@dot.gov.  The Department will post application questions and the Department's responses on the UTC website here. Click here for Request for Supplemental Information.
May 27, 2016 UPDATE: 
UTC Grant Competition Applications Received:  The US Department of Transportation (US DOT) received a total of 212 applications, from which up to 35 grants will be selected no later than December 4, 2016.  This is the largest number of applications submitted in the history of the UTC Program; under the previous Moving Ahead for Progress in the 21st Century legislation, 142 proposals were submitted for the same number of grants. 
April 12, 2016 UPDATE:
UTC Grant Competition Generates Unprecedented Interest: On March 1, 2016, we announced the availability of $377.5 million over the next five years for grants to support solution-oriented transportation research at colleges and universities under our UTC Program. This year, for the first time, two-year institutions of higher education are eligible to partner in the UTC consortia.  Funding for FY 2016 provides for awards totaling approximately $72.5 million. A record-high number of 259 letters of intent were received from applicants by the April 1 deadline. This amounts to almost twice as many as in the previous 2013 competition.
Full applications are due on Friday, May 13, and only those who submitted letters of intent by the deadline are eligible to apply.  USDOT plans to meet its anticipated start date of September 30, 2016 for the grants selected through this competition.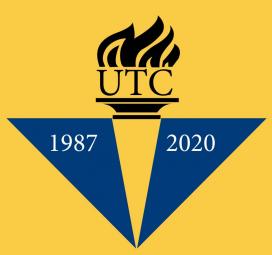 Last updated: Monday, April 23, 2018