USDOT Mode and Resource Description: Federal Railroad Administration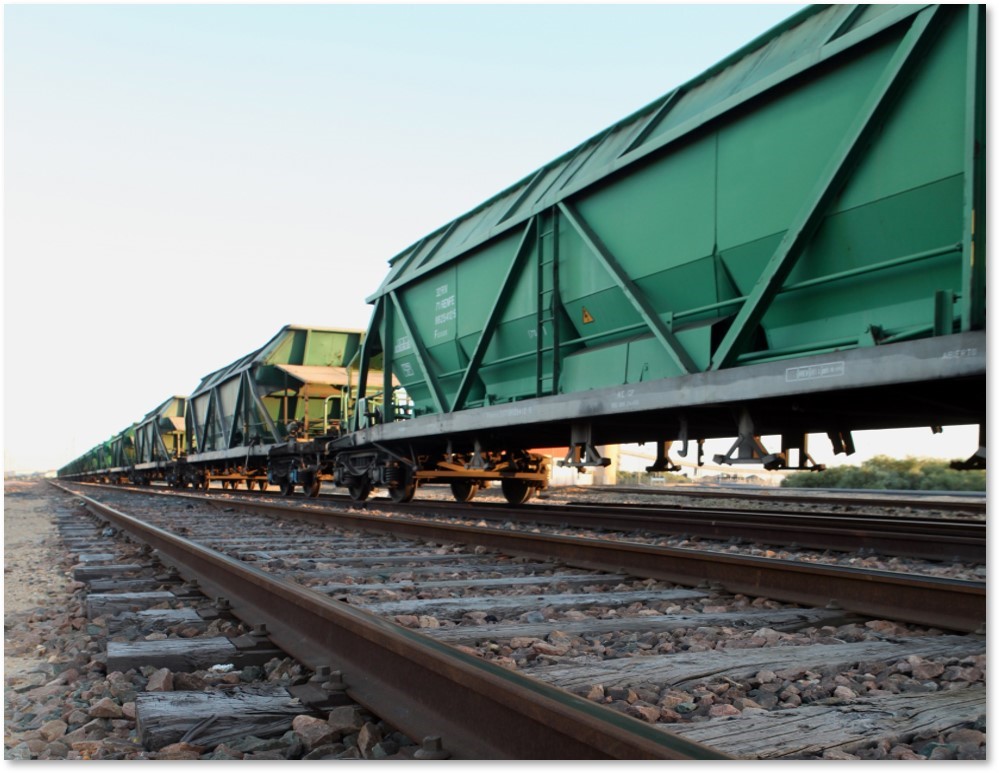 FRA's mission is to enable the safe, reliable, and efficient movement of people and goods for a strong America, now and in the future. The operating administration's guiding principles are integrity, safety, engagement, innovation, transparency, accountability, and excellence. 
Consolidated Rail Infrastructure and Safety Improvements (CRISI)
The CRISI program provides funding for projects that address rail congestion challenges, improve highway-rail grade crossings, upgrade short-line railroad infrastructure, relocate rail lines, improve intercity passenger rail capital assets, and deploy railroad safety technology. Both freight and passenger rail infrastructure projects are eligible. The CRISI grant program also directs investment to rural America, reserving at least 25% of available funds for projects in rural communities according to FY19 NOFO guidance. This enables FRA to improve rural America's rail infrastructure.
The FY19 NOFO for this program defines a 'rural project' as a project located outside of a U.S. Census-defined urbanized area. To confirm and identify a proposed project's rural location, applicants must include geospatial data for the project, as well as a map of the project's location. The FY19 NOFO states that FRA will consider a project under this program to be in a rural area if all or the majority of the project, determined by the information provided, is located in a rural area. As applicable per the FY19 NOFO, applicants must explain how the project benefits communities in rural areas in the detailed project description section of the application. Applicants were required to provide a 20% funding match, per FY19 NOFO guidance. 
Federal-State Partnership for State of Good Repair
The Federal-State Partnership for State of Good Repair program funds capital projects within the U.S. to repair, replace, or rehabilitate qualified railroad assets to reduce the state of good repair backlog and improve intercity passenger rail performance. Program grants are intended to benefit publicly- or Amtrak-owned or controlled passenger rail infrastructure, equipment, and facilities in rural and urban American communities. According to the FY19 NOFO, applicants were required to provide a 20% funding match for this program.
Railroad Trespassing Enforcement Grant
The Railroad Trespassing Enforcement Grant program provides grants to cover regular and overtime wages for law enforcement personnel and to assist communities at risk for rail trespassing related incidents and fatalities. The objective of this program is to reduce railroad trespassing along the rail right-of ways, thereby reducing trespassing safety-related incidents.
The FY19 NOFO states that applicants were not required to provide matching funds, meaning the Federal share of the total project costs under this program could be 100%.
Restoration and Enhancement Grants
The Restoration and Enhancements Grants program funds operating assistance for initiating, restoring, or enhancing intercity passenger rail transportation. In FY19, there was no potential award minimum or maximum amount and applicants can apply for up to three years of operating funding assistance on a sliding matching scale. The FY19 NOFO stated that applicants were required to provide a 20% funding match in the first year, 40% in the second year, and 60% in the third year.
Additional FRA Resources
For more support with FRA grant programs, refer to the following resources and links.
FRA Grant and Loan Overview | This FRA webpage contains an overview of grant and loan opportunities. 
FRA Competitive Discretionary Grant Programs Resources | This FRA Grants webpage contains the latest updates on open discretionary grant program competitions.
Last updated: Friday, July 23, 2021