Mission
Overview
The US Department of Transportation's Office of Small and Disadvantaged Business Utilization (DOT/OSDBU) was created as part of the Small Business Act (SBA) to ensure that small and disadvantaged businesses are provided maximum practicable opportunity to participate in the agency's contracting process. Pursuant to Public Law 95-507, every federal agency is required to have an OSDBU, which, by statute, reports directly to the head of the agency.
The primary responsibility of the DOT/OSDBU is to ensure that small businesses are treated fairly and have an opportunity to compete and be selected for a fair amount of the agency's contracting and subcontracting dollars.
OSDBU's Mission
To ensure that small business policies and goals of the Secretary of Transportation are implemented in a fair, efficient, and effective manner to serve small businesses.
To implement DOT's activities on behalf of small businesses, in accordance with Sections 8, 15, and 31 of the SBA, as amended.
To provide opportunities, technical assistance, and financial services to the small business community.
OSDBU's Customers
Small Businesses (SB)
Small Disadvantaged Businesses (SDB)
8(a) firms
Woman-Owned Businesses (WOB)
Historically Underutilized Business Zone (HUBZone) Businesses
Veteran-Owned Small Businesses (VOSB)
Service-Disabled Veteran-Owned Small Businesses (SDVOSB)
Disadvantaged Business Enterprises (DBE)
OSDBU Division Overview
Procurement Assistance Division - works closely with DOT prime contractors, program, and procurement officials to ensure maximum practicable opportunities for small businesses to participate in DOT contracts and subcontracts.
The division provides management oversight and serves as a liaison with the Small Business Administration (SBA) in administering the various programs implemented through the DOT procurement process.
Financial Assistance Division - administers the Short-Term Lending Program (STLP), which offers financing at competitive interest rates to certified minority, woman-owned, and DBEs to work on transportation-related contracts.
STLP provides these firms with access to the capital they need to grow and compete in the transportation marketplace.
Regional Assistance Division - oversees the Small Business Transportation Resource Centers (SBTRCs), which provides small businesses at the state and local level with valuable information and technical assistance to become better prepared to compete for federal, state, and local transportation contracts.
National Information Clearinghouse - where businesses can obtain program and procurement information, answers to questions, and marketing tips by calling our toll-free number: 1-800-532-1169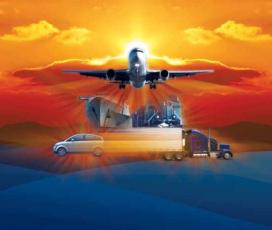 Last updated: Monday, January 5, 2015