Bonding Education Program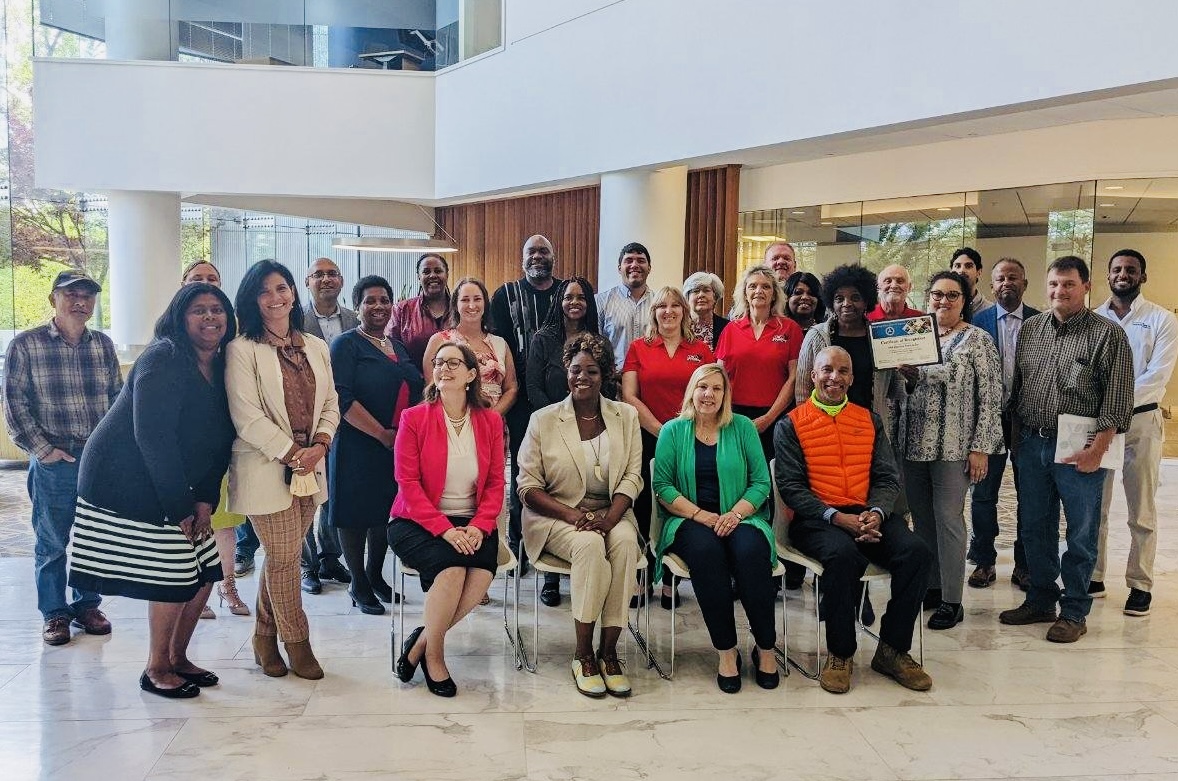 Small Business Building Big
The US Department of Transportation (DOT) Bonding Education Program (BEP) works with Small Business Administration (SBA) Surety Bond Program to provide SBA-approved bond producers to help small businesses become bond ready. Becoming bondable is a challenge for many disadvantaged businesses and this program aims to help businesses grow by obtaining or building bonding capacity.
The BEP is a multi-component program, designed to address what businesses need to become bond-ready when competing for transportation-related contracts.  Each BEP includes workshops with industry professionals for business development and one-on-one sessions with local surety bonding representatives to help small and disadvantaged business owners compile necessary components to complete a bond application. This program is tailored to businesses competing for transportation-related contracts.
BEP's Mission
The Bonding Education Program's mission is to increase small businesses' economic competitiveness to maximize opportunities by becoming surety bonded and compete for transportation-related contracts through education and resources to understand risk management, safety, workforce development and company capabilities.
The BEP is offered through the network of 11 Regional Small Business Transportation Resource Centers (SBTRC).
Upcoming BEPs: 
Northeast Fall 2023 BEP - Rhode Island and New Hampshire (Apply by September 18, 2023)
​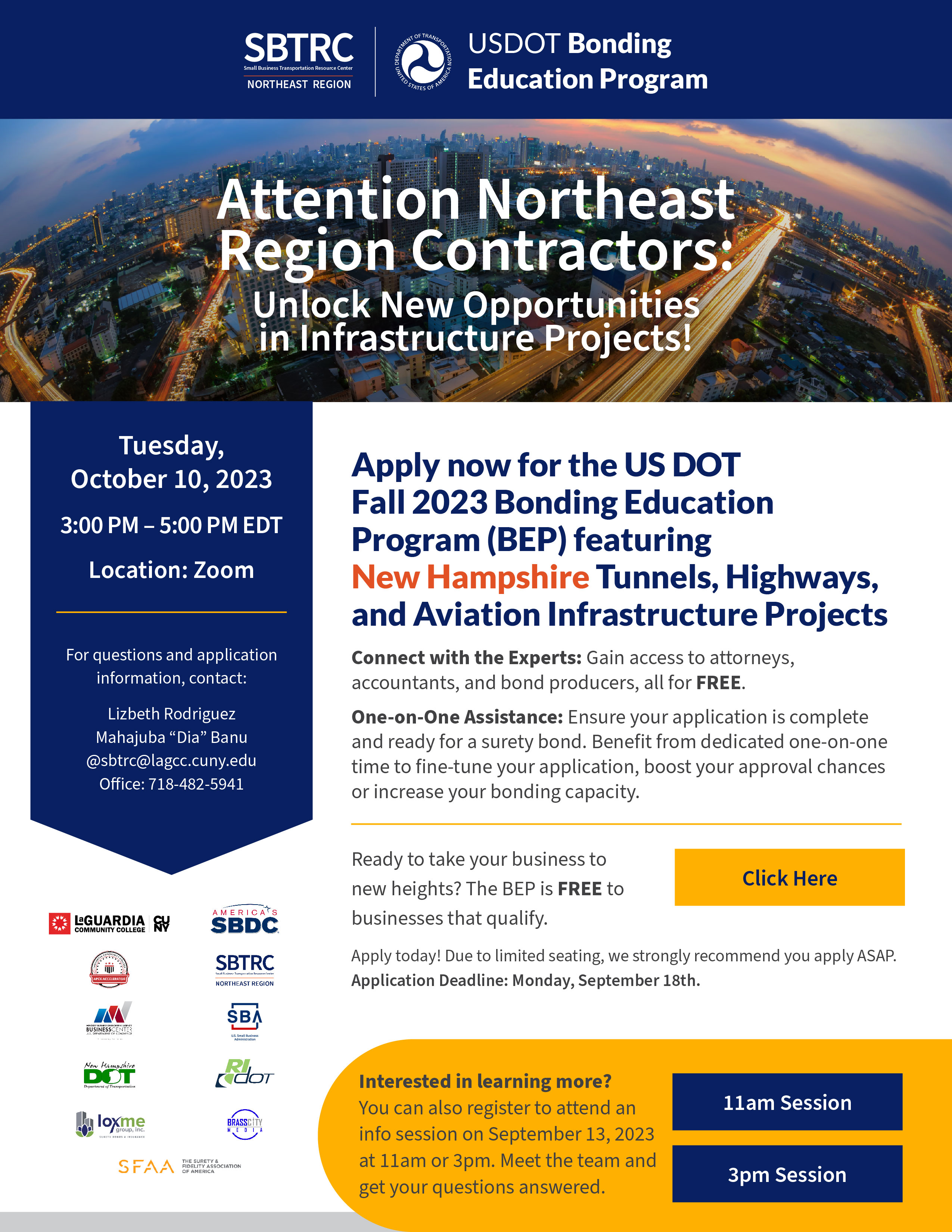 Last updated: Wednesday, August 30, 2023