History of the Women and Girls in Transportation Initiative (WITI)
History
On September 21, 2009, USDOT announced the "Pilot Entrepreneurial Training and Technical Assistance Women and Girls Program," a partnership with Spelman College in Atlanta, GA created to encourage girls to pursue careers in science, engineering, and technology and help women in the field to achieve their goals. This program provided internships and mentoring for young women as well as entrepreneurial training for female small business owners in the region.
The Spelman program was undertaken as part of a broader effort to ensure that federal programs and policies take into account the distinct needs and concerns of women and girls. 
Major Programmatic Activities
Established an internship program with a class of 28 young women who were placed with the Georgia Department of Transportation, Hartsfield-Jackson International Airport, the Federal Aviation Administration, Metropolitan Atlanta Rapid Transit Authority, and private businesses.
Conducted 10 town hall meetings and roundtable discussions for small women-owned transportation contractors to identify and develop the types of technical and financial assistance that are supportive of the needs of women to better position them to become more successful transportation-related businesses.
As a direct result of the success of the Spelman program, US DOT expanded the internship program through its Small Business Transportation Resource Centers, making this opportunity available to young women across the nation.
Spelman College is a private, independent, liberal arts, Historically Black College for women, founded in 1881. Spelman College was ranked by U.S. News and World Report as #1 among Historically Black Colleges and Universities, and in 2009, was ranked at #77 of all U.S. liberal arts colleges.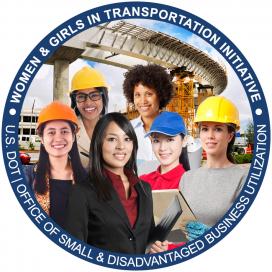 Last updated: Wednesday, March 8, 2017