Eligible Applicants from Previous Rounds of BIL Grant Funding
Interested in seeing who has applied to grants funded by the Bipartisan Infrastructure Law (BIL) and managed by the Office of the Secretary? View the list of eligible applicants for the 2022 rounds of RAISE, INFRA, Mega, Rural, RCP, SS4A, and SMART. More information about each of these grant programs is provided below.
You can also find below information about eligible applicants for the 2022 rounds of the Federal Railroad Administration's (FRA) Railroad Crossing Elimination Program and the Federal Highway Administration's (FHWA) Bridge Investment Program.
RAISE
Rebuilding American Infrastructure with Sustainability and Equity (RAISE) Discretionary Grant Program: This program provides a unique opportunity for USDOT to invest in road, rail, transit, and port projects that promise to achieve national objectives.
Previously known as the Better Utilizing Investments to Leverage Development (BUILD) and Transportation Investment Generating Economic Recovery (TIGER) Discretionary Grants, Congress has dedicated nearly $12.1 billion for 14 rounds of National Infrastructure Investments to fund projects that have a significant local or regional impact.
MPDG Combined Notice of Funding
For FY 2022, INFRA,  Mega, and the Rural Surface Transportation Grant Program were part of the Multimodal Project Discretionary Grant Opportunity (MPDG) combined Notice of Funding Opportunity.
Infra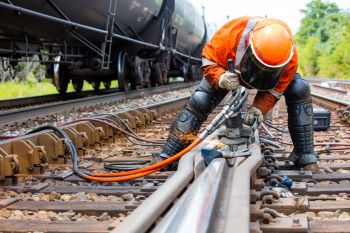 INFRA (known statutorily as Nationally Significant Multimodal Freight & Highway Projects): This program awards competitive grants for multimodal freight and highway projects of national or regional significance to improve the safety, efficiency, and reliability of the movement of freight and people in and across rural and urban areas. 
Mega
Mega (known statutorily as the National Infrastructure Project Assistance program): This program supports large, complex projects that are difficult to fund by other means and likely to generate national or regional economic, mobility, or safety benefits.
Rural
Rural Surface Transportation Grant Program: This program supports projects to improve and expand the surface transportation infrastructure in rural areas to increase connectivity, improve the safety and reliability of the movement of people and freight, and generate regional economic growth and improve quality of life.
Reconnecting Communities
Reconnecting Communities Program (RCP): This is the first-ever Federal pilot grant program dedicated to reconnecting communities that were previously cut off from economic opportunities by transportation infrastructure. Funding supports planning grants and capital construction grants, as well as technical assistance, to restore community connectivity through the removal, retrofit, mitigation, or replacement of eligible transportation infrastructure facilities. For more information, visit the RCN Frequently Asked Questions page.
SS4A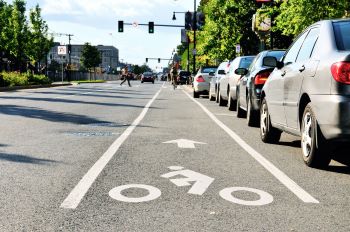 Safe Streets and Roads for All (SS4A): This is a new BIL discretionary grant program with $5 billion in appropriated funds over 5 years. The SS4A program funds regional, local, and Tribal initiatives through grants to prevent roadway deaths and serious injuries.
SMART
Strengthening Mobility and Revolutionizing Transportation (SMART) Grants Program: Appropriated with $100 million annually for fiscal years (FY) 2022-2026, the SMART program was established to provide grants to eligible public sector agencies to conduct demonstration projects focused on advanced smart community technologies and systems in order to improve transportation efficiency and safety. 
Railroad Crossing Elimination Program
FRA's Railroad Crossing Elimination Program provides funding for highway-rail or pathway-rail grade crossing improvement projects that focus on improving the safety and mobility of people and goods. Find information on selected applicants, eligible applicants, and non-eligible applicants for the FY 2022 Railroad Crossing Elimination Program.
Bridge Investment Program
FHWA's Bridge Investment Program is a competitive, discretionary program that focuses on existing bridges to reduce the overall number of bridges in poor condition, or in fair condition at risk of falling into poor condition. It also expands applicant eligibilities to create opportunity for all levels of government to be direct recipients of program funds. Find information on 2022 Bridge Investment Program applicants.
Last updated: Wednesday, August 9, 2023