Special Hiring Authorities
Our commitment to diversity and inclusion is at the forefront of our hiring efforts. Special Appointing Authorities like Schedule A allow us to hire individuals with disabilities quickly and meet our goal of being a model employer of a diverse workforce. Additionally, Veterans hiring authorities help us to strengthen our workforce by employing former members of the U.S. Military.
Individuals with Disabilities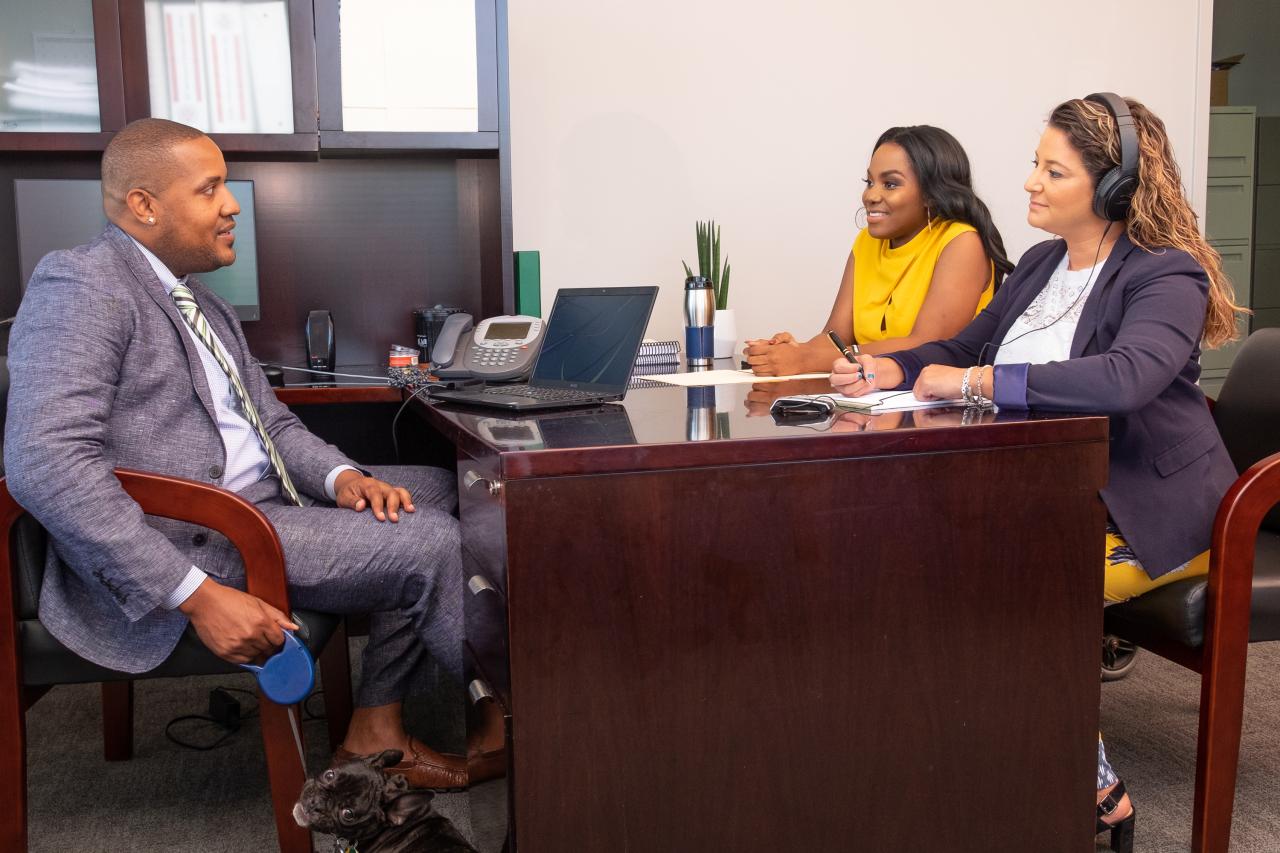 The U.S. Department of Transportation (DOT) values our diverse workforce that includes individuals with disabilities, especially those with targeted disabilities.
In 1999, DOT established the Disability Resource Center (DRC) as a centralized office to provide reasonable accommodations, information, and services to support equal access and inclusion of DOT applicants and employees with disabilities.
Visit the Disability Resource Center web page for more detailed information and resources on applying for jobs as a person with a disability.
Veterans and Military Spouses
Today's veteran brings a wealth of knowledge and skills to the job. The U.S. Military provides service men and women with top notch training and robust practical work experience in areas of critical importance to DOT such as information technology, engineering, communications, security, information gathering, administrative support, human resources and financial management. Veterans tend to be well-equipped with the training, discipline, leadership abilities, teamwork attitude, work experience and work ethic that DOT looks for in its workforce.
Special hiring authorities available to veterans can be found on the Vet Guide and OPM Hiring Authorities websites.
30% Disabled Veterans Appointing Authority - A noncompetitive temporary appointment of more than 60 days or a term appointment to any veteran with a disability rating of 30 percent or more, or with a compensable service-connected disability of 30 percent or more.
Veterans Employment Opportunity Authority - Veterans Guide (VetGuide) information about the Veterans Employment Opportunities Act of 1998 that allows eligible veterans to apply for positions announced under merit promotion procedures when the agency is recruiting outside of its own workforce.
Veterans Recruitment Appointment Authority - VetGuide information about a special authority allowing agencies to appoint eligible veterans without competition to positions at any grade level through General Schedule (GS) 11 or equivalent.
Military Spouse Authority
Military Spouse Non-competitive Appointing Authority allows agencies to appoint certain military spouses without using traditional competitive examining procedures.  Agencies can choose to use this authority when filling competitive service positions on a temporary, term, or permanent basis.  The authority does not entitle spouses to an appointment over any other applicant.
The authority allows agencies to appoint the spouse of a member of the armed forces on active duty, the spouse of a 100 percent disabled member of the armed forces, or the spouse of a deceased member of the armed forces.
For more information on this authority, visit OPM's website.
Last updated: Thursday, July 7, 2022