Highway Traffic Safety

Photo by XXL/Shutterstock.com
The Highway Traffic Safety Team was established in 1974 to directly support the National Highway Traffic Safety Administration's (NHTSA) mission to save lives, prevent injuries, and reduce economic costs associated with traffic crash; through education, research, safety standards, and enforcement activities. 
As a steward for NHTSA training programs, TSI is responsible for equipping highway safety professionals at the national, state, and local levels with core competencies needed to reduce traffic crashes and improve the nation's highway safety programs. Through the use of instructor-led training (ILT), virtual live training (VLT), and self-paced e-learning, we develop and deliver innovative and responsive training. We offer courses in occupant protection, traffic law enforcement, impaired driving, distracted driving, highway safety grant management, and comprehensive traffic safety program management.
We are proud to serve as the training unit for the following NHTSA Offices:
Research and Program Development (RPD)
Regional Operations and Program Delivery (ROPD)
Office of Communications and Consumer Information (OCCI)
National Center for Statistics and Analysis (NCSA)
Please visit the course catalog for additional details and information concerning our training schedule, course descriptions, CEUs, etc., and to register for courses.
To contact the Highway Traffic Safety Division, send us an email or call (405) 954-3112.
TSI has been accredited as an Authorized Provider by the International Association for Continuing Education and Training (IACET).  In obtaining this accreditation, TSI has demonstrated that it complies with the ANSI/IACET Standard which is recognized internationally as a standard of good practice. As a result of their Authorized Provider status, TSI is authorized to offer IACET CEUs for its programs that qualify under the ANSI/IACET Standard.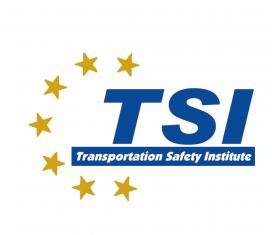 Last updated: Friday, July 26, 2019