Office of the Chief Economist
About Us
Initiates and develops Secretarial policies relating to the financing of transportation infrastructure; the use of economic analysis in evaluating infrastructure investments, rulemakings, Departmental programs, and other initiatives; the use of economic analysis in reducing congestion and enhancing the efficient operation of transportation networks; and other applications of economic analysis in transportation policymaking.  Provides economic analysis of recommendations and proposed rules.
Mission
The Office of the Chief Economist examines transportation policy issues from an economic perspective, conducts analyses of the economic effects of transportation policies, and designs more economically efficient policies. These analyses focus on the economic impact of transportation investments, strategies for using transportation infrastructure more efficiently, ways of increasing the economic efficiency of federal transportation programs, new ways of financing transportation infrastructure, and analyzing the costs and benefits of transportation rulemakings, in collaboration with the Office of Regulation (C-50) in the Office of the General Counsel.
What We Do
Develop and Review Economic Analysis Relating to Regulations
Conduct Economic Analyses
Develop Guidance for Transportation Benefit-Cost Analysis
Develop Policy Initiatives for Freight Transportation
Functions
Reviews the economic efficiency of Departmental programs designed to assist transportation capital markets.
Conducts research on rural passenger transportation accessibility.
Takes the lead on Departmental policy involving transportation competition and antitrust issues.
Conducts analyses of economic impacts of transportation security measures.
Develops designs for more economically efficient transportation programs and policies.
Represents the Department in meetings with economists from the White House, in collaboration with C-50, with respect to rulemakings, other Cabinet Departments, and the national and international transportation economics community.
Provides leadership to economists throughout the Department.
Works to improve the quality of economic data and analytical methodologies available for transportation policymaking.
Serves as the Department's principal resource and advisor on policy issues involving freight transportation.
Develops and coordinates national freight transportation policy within the Department and among Federal agencies to support commercial goods movement.
Key Reports
Guidance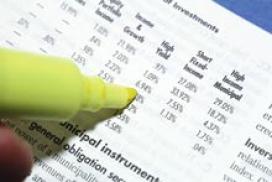 Darren Timothy
Chief Economist
Last updated: Monday, July 24, 2017