West Central Region SBTRC
About Us
The Hoya Foundation is a grantee of the U.S. Department of Transportation and hosts the West Central Region Small Business Transportation Resource Center(SBTRC). The West Central SBTRC serves the states of Colorado, Nebraska, North Dakota, South Dakota, Utah and Wyoming. 
The Hoya Foundation has been providing services for minority and women owned businesses for the past 20 years. Its mission is to provide technical assistance and training to small and medium sized businesses that want to build capacity and sustainability. By assisting small and disadvantaged companies in business expertise and community leadership, the HOYA Foundation is helping to grow the nation's most vital resource. Helping minority and women owned businesses get their share of business, understanding how to maximize their talents, finding access to capital and providing leadership is key to building capacity for small businesses. 
Services
The West Central SBTRC provides an array of technical assistance to build the capacity of small and disadvantaged businesses that include: 
Business Analyses
Market Research and Procurement Assistance
General Management & Technical Assistance
Business Counseling & Coaching
Regional Planning Committees
Liaison between Prime Contractors and Sub-Contractors
Outreach/Conference Participation
Capital Access and Surety Bond Assistance
Women & Girls In Transportation Initiative (WITI)
Contact Us
Earl Lee
Executive Director, SBTRC
5460 Ward Road, Suite 300
Arvada, CO 80002
Phone: (303) 800-3711
Email: earl@hoyafoundation.org
Joseph Serna
Project Director
Phone: (303) 800-3711
Email: joseph@WestCentralSBTRC.com
Keller Hayes
Project Coordinator
Phone: (303) 903-2905
Email: keller@WestCentralSBTRC.com
Regional Resources
State DOTs
SBTRC Success Story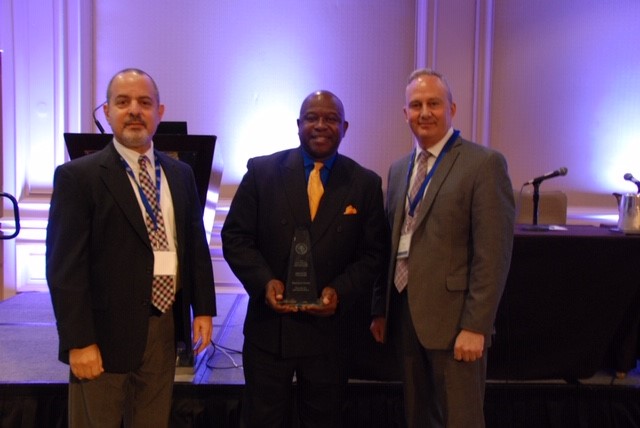 Raymond Christy, (pictured in the center) is the Airport Senior Planner-Disadvantaged Business Enterprise Coordinator for Salt Lake City Department of Airports.  Mr. Christy has been working with the West Central Small Business Transportation Resource Center (SBTRC) and has been met with great success.  His efforts on behalf of Disadvantaged Business Enterprise (DBE) participation with car rental agencies is highlighted in the online publication, Airport Improvement.
We are also happy to congratulate Mr. Raymond Christy, who was awarded the 2019 Civil Rights Advocate and Partner Award for DBE / ACDBE Programs at the FAA Civil Rights Training in Washington D.C.  
Last updated: Thursday, August 17, 2023