Southeast SBTRC
About us
Miami Dade College is a grantee of the U.S. Department of Transportation and hosts the Southeast Small Business Transportation Resource Center (SBTRC). The Southeast SBTRC serves the states of Alabama, Florida, and the territories of Puerto Rico and the U.S. Virgin Islands. 
Services
The Southeast SBTRC provides an array of technical assistance to build the capacity of small and disadvantaged businesses that include: 
Business Analyses
Market Research and Procurement Assistance
General Management & Technical Assistance
Business Counseling & Coaching
Regional Planning Committees
Liaison between Prime Contractors and Sub-Contractors
Outreach/Conference Participation
Capital Access and Surety Bond Assistance
Women & Girls In Transportation Initiative (WITI)
Contact Us
Teddie Laing, SBTRC
Executive Director
Phone: (305) 237-8418
Email: teddie.laing@mdc.edu
Adriana Clark, SBTRC 
Project Director
11380 N.W. 27th Avenue - Suite 1256-32
Miami, FL 33167
Phone:
(305) 237-1392
Email:
aclark@seregionosdbu.us
Vacant
Bonding Education Program Coordinator
Phone:
Email:
Regional Resources
SBTRC WITI EVENT
Women in Transportation Initiative (WITI)
Connecting Students with Industry Leaders: A Transportation-Related Symposia
March 19, 2019, the SE Region SBTRC, in collaboration with Miami Dade College North School of Global Business, held a transportation-related symposium, which brought students and industry leaders together for an informative morning. 
Students were able to ask questions and learn from industry representatives with The Boeing Company, AAR Airframe Maintenance, GC Works, Inc., LED Are Us, Inc., and Orange Lab Ideas to name a few.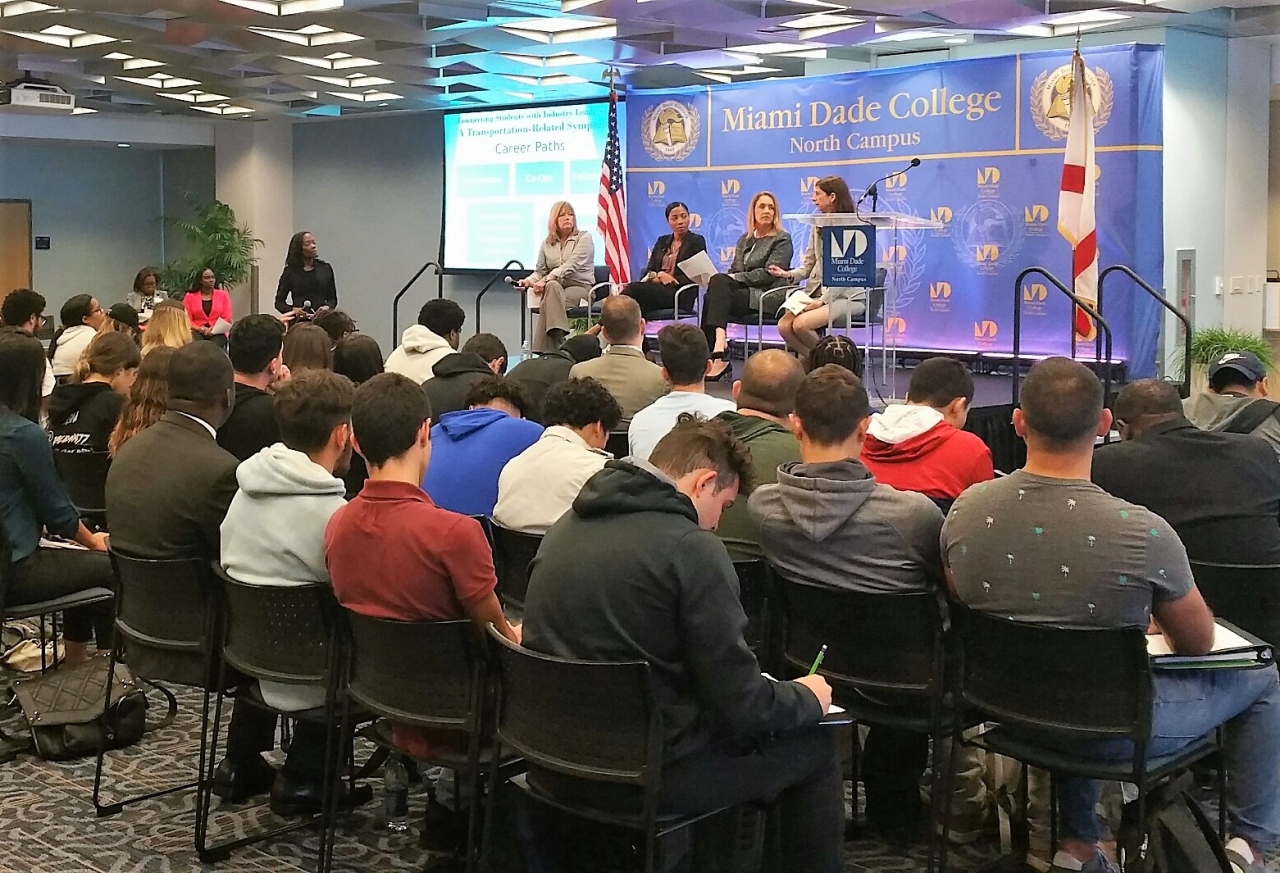 Last updated: Tuesday, July 7, 2020