Procurement Assistance
How Can We Help?
The role of the Procurement Assistance Division is to ensure that small businesses have an equitable opportunity to participate in DOT's direct procurement and federal financial assistance programs. Specific responsibilities include:
Working closely with DOT's Office of Senior Procurement Executive, Operating Administrations (OAs) and their Small Business Specialists to ensure small businesses have an opportunity to compete for and obtain a fair share of DOT contract and subcontract awards;
Partnering with the OAs and the Small Business Administration's (SBA) Procurement Center Representatives (PCRs) in analyzing procurements for small business preference and set-asides, as set forth in Federal Acquisition Regulations (FAR) Part 19-Small Business Programs, as supplemented by the Transportation Acquisition Regulation Part 1219 - Small Business Programs, and the Transportation Acquisition Manual under Chapter 1219 - Small Business Program;
Serving on DOT's Disadvantaged Business Enterprise (DBE) policy group;
Counseling small businesses and mediating/resolving procurement-related issues; and
Providing administrative oversight and tools to increase small business participation including developing the annual DOT Procurement Forecast, providing resources to encourage subcontracting on DOT opportunities, setting and administering DOT's goals for small businesses, and implementing Partnership Agreements (PA) with SBA to streamline 8(a) procurement process.
Annual Procurement Forecast
By the first day of the fiscal year (October 1st), the Department publishes the annual DOT Procurement Forecast. The DOT Procurement Forecast provides information on anticipated procurements over the simplified acquisition threshold ($250,000). Maintained as a dynamic database, the Procurement Forecast can be searched by quarter, industry category, OA, and keywords. This is an essential tool for any small business interested in contracting with the U.S. DOT.
Subcontracting on DOT Opportunities
Subcontracting can present small businesses with opportunities that might otherwise be unobtainable because of limited resources, staffing, capital, or experience. OSDBU works closely with SBA and its Procurement Center Representatives (PCRs) to coordinate policy direction and develop new initiatives on subcontracting issues:
OSDBU and the SBA PCRs evaluate, review, and make recommendations on subcontracting plans; and
OSDBU also helps large prime contractors in identifying potential small businesses to assist them in attaining their subcontracting goals.
The Procurement Assistance Division is responsible for compiling and publishing the DOT Subcontracting Directory.  SBA also has a Subcontracting Network website called Sub-Net that is used by prime contractors to post subcontracting opportunities.
Small Business Goals
The U.S. Small Business Administration (SBA) is responsible for the management and oversight of the small business procurement process across the federal government. SBA negotiates with federal departments concerning their prime contracting goals and achievement with small businesses to ensure that small businesses have the maximum practicable opportunity to provide goods and services to the federal government.
Further, the negotiation ensures that the federal government will achieve not less than 23 percent to small businesses, not less than 5 percent to woman-owned small businesses, small disadvantaged businesses, and not less than 3 percent to service disabled veteran-owned small businesses and certified HUBZone small businesses. The Small Business Goaling Report documents the achievement by each department and are available online. The Procurement Assistance Division is responsible to negotiate fair and reasonable goals for the Department of Transportation. Accordingly, the division also works closely with DOT program and procurement officials to assist DOT in meeting those goals. 
Implementing Partnership Agreement with SBA
The Department of Transportation and the Small Business Administration (SBA) have a Partnership Agreement (PA) in place to simplify the award of 8(a) Contract requirements. The PA sets forth the delegation of authority and establishes the basic procedures for expediting the award of 8(a) contract requirements.
Click here to view a copy of the Partnership Agreement.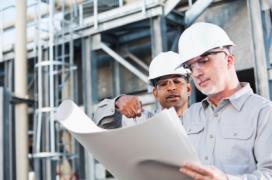 Last updated: Friday, March 3, 2023