Federal Funding Resources
Federal Funding Resources for Transportation Recovery - Overview
Before your company applies for Federal funding to repair and restore the local transportation infrastructure and facilities after a disaster, you need to understand that the majority of Federal funding for such projects can only be used to restore the network to pre-disaster conditions. You may, however, apply for and use other funds to supplement Federal resources to improve impacted transportation systems and mitigate damage from future disasters.
The Robert T. Stafford Disaster Relief and Emergency Assistance Act, also known as the Stafford Act, is one of the most encompassing Federal funding mechanisms to provide financial assistance to local, tribal, and State governments after a Presidential declaration has been made. As noted in the rest of Appendix B, the Stafford Act is not the only funding mechanism available to local, tribal, and State governments. Stafford Act assistance is provided by FEMA, which coordinates the funding in the form of the Individual Assistance (IA) and Public Assistance (PA) programs. The Stafford Act reads as follows:
All requests for a declaration by the President that a major disaster exists shall be made by the Governor of the affected State. Such a request shall be based on a finding that the disaster is of such severity and magnitude that effective response is beyond the capabilities of the State and the affected local governments and that Federal assistance is necessary. As part of such request, and as a prerequisite to major disaster assistance under this Act, the Governor shall take appropriate response action under State law and direct execution of the State's emergency plan. The Governor shall furnish information on the nature and amount of State and local resources which have been or will be committed to alleviating the results of the disaster, and shall certify that, for the current disaster, State and local government obligations and expenditures (of which State commitments must be a significant proportion) will comply with all applicable cost-sharing requirements of this Act. Based on the request of a Governor under this section, the President may declare under this Act that a major disaster or emergency exists (Robert T. Stafford Disaster Relief and Emergency Assistance Act , page 26).
This page describes government funding mechanisms that may be available to your agency or community for rebuilding and strengthening your transportation infrastructure and resources to better withstand future disasters. Some of these mechanisms may require that there be a declared disaster under the Stafford Act. If this is a requirement, it has been listed in the section description.
Federal Highway Administration (FHWA)
Federal-aid Highway Emergency Relief Program
Congress authorized in Title 23, United States Code, Section 125, a special program from the Highway Trust Fund for the repair or reconstruction of Federal-aid highways and roads on Federal lands that have suffered serious damage as a result of (1) natural disasters or (2) catastrophic failures from an external cause. This program, commonly referred to as the emergency relief (ER) program and run by DOT's FHWA, supplements the commitment of resources by States, their political subdivisions, or other Federal agencies to help pay for unusually large expenses resulting from extraordinary conditions. Federal-aid highways are all the public roads not functionally classified as either local or rural minor collectors. As a result, Federal-aid highways include the more significant State, county, and city roads. Based on the functional classifications, about one-quarter of the overall public road mileage has been designated as Federal-aid highways.
Examples of natural disasters include floods, hurricanes, earthquakes, volcanoes, tornadoes, tidal waves, severe storms, or landslides. A catastrophic failure is defined as the sudden and complete failure of a major element or segment of the highway system that causes a disastrous impact on transportation services. The failure must be catastrophic in nature. Additionally, in order to be eligible for ER, the cause of the failure must be determined to be external to the facility. Both conditions must be satisfied. A bridge suddenly collapsing after being struck by a barge is an example of a catastrophic failure.
ER does not require a Presidentially declared disaster. ER funds are not intended to cover all damage repair costs or interim emergency repair costs that will necessarily restore the facility to pre-disaster conditions. State and local highway agencies must expect additional expenditures, changes in project priorities, and some inconvenience to traffic as a result of emergency conditions. State and local governments are responsible for planning and providing for such extraordinary conditions. Economic hardship is not a factor in determining repair eligibility. Although there is no nationwide definitive monetary break point between what is considered routine and extraordinary repair expenses, the FHWA has determined that eligible ER repair activities in a State in the range of $700,000 (Federal share) or more are usually significant enough to justify approval of ER funds.
By law, the FHWA can provide up to $100 million in ER funding to a State, or to Federal agencies, for each natural disaster or catastrophic failure event that is found eligible for funding under the ER program (commonly referred to as the $100 million per State per disaster cap). Because of the limited amount of money authorized annually for the ER program and the likelihood that a number of States will experience ER events, funding for large events is likely to be provided over a two (or more)-year time period. Also, the total ER obligation for U.S. Territories (American Samoa, Commonwealth of Northern Mariana Islands, Guam, and Virgin Islands) is limited to $20 million in any fiscal year. For a large disaster that exceeds the $100 million per State per disaster cap, Congress may pass special legislation lifting the cap for that disaster.
The decision to seek ER financial assistance rests with the State. Local highway agencies do not deal with the FHWA directly but must make their application through the State. The State decides whether it will seek ER funding for repair of either State- or local agency-owned Federal-aid highways.
State and local transportation agencies are empowered to begin emergency repairs immediately to restore essential traffic service and to prevent further damage to Federal-aid highway facilities. Properly documented costs will later be reimbursed once the State formally requests ER funding, and the FHWA Division Administrator makes a finding that the disaster is eligible for ER funds.
There are three methods for developing and processing a State request for ER funding. Two of the methods are labeled as "traditional" in that they have been used for several years. The third method, Quick Release, has recently been used with increasing frequency, and employs a process to deliver ER assistance very quickly.
• Traditional: Requires a detailed damage inspection at many, if not all, sites. It generally takes 6 to 10 weeks to develop an application.
• Traditional (Expedited): Damage assessments are based on a "windshield" inspection at a sampling of sites. At least one site is visited in each county involved in the event. It generally takes 2 to 3 weeks to develop an application.
• Quick Release: For the purposes of an ER application, few, if any, on-site damage surveys are made. Instead, the disaster assessment is based on other readily available information, such as credible media reports or aerial surveys done by the State. The State then requests ER funding based on the preliminary assessment of the damage. The request is made in a brief letter to the FHWA Division office.
This method is highly visible and use is controlled by the DOT Secretary/FHWA Administrator. No Damage Survey Summary Report is prepared to accompany the ER application. Quick Release begins the Traditional method and the damage survey reports follow at a later time in the recovery.
In addition to the Federal-aid Highway Emergency Relief Program (ER Program), FHWA administers the Emergency Relief for Federally Owned Roads (ERFO) Program. ERFO provides assistance to roads that have been defined as Federal roads. These are roads providing access to and within Federal and Tribal lands. They include Forest Highways, Forest Development Roads, Park Roads, Parkways, Indian Reservation Roads, Public Lands Highways (including Refuge Roads) and Public Lands Development Roads. The ERFO program also includes assistance to the following federal agencies having federal roads that are open to public travel for which title and maintenance responsibility is vested in the US government. They include Bureau of Reclamation roads, US Army Corps of Engineers roads, Department of Energy roads (previously under jurisdiction of the Burea of Reclamation, r.e., owned by the Western Area Power Association), Department of Defense roads (Military Installation roads), Surface Deployment and Distribution Command roads (Defense Access roads), and Bureau of Land Management roads (Land Management roads).
The Federal share for the repair of Federal roads is 100 percent under the ERFO Program. Funds for the ERFO Program are provided from the Highway Trust Fund and the General Funds through the Emergency Relief Program for Federal-aid Highways. ERFO funds are not to duplicate assistance under another Federal program or compensation from insurance, cost share, or any other source.
The intent of the ERFO Program is to pay the unusually heavy expenses to agencies that manage road systems for the repair and reconstruction of Federal roads to pre-disaster conditions. These Federal roads were damaged by a natural disaster over a wide area or by a catastrophic failure from any external cause.
Federal Transit Administration (FTA)

The FTA funds transit programs through grants to States, local governments, transit authorities, and other entities. FTA does not, however, dedicate funding or manage a special program to assist transit agencies in responding to or recovering from a major disaster, and thus, does not require a Presidentially declared disaster. In the past, FTA has provided emergency assistance when Congress has given supplemental appropriations to the agency for the purposes of responding to a disaster. FTA also has the authority to allow transit agencies to defer their matching local share contributions normally required to receive FTA grants, but this requires Congressional action and is only done on a case-by-case basis. FTA also allows transit agencies that serve fewer than 200,000 people to use FTA capital grant program funds for operations in response to a large emergency event.
Federal Railroad Administration (FRA)

The FRA's Railroad Rehabilitation & Improvement Financing (RRIF) Program offers direct Federal loans and loan guarantees to railroads, State and local governments, government-sponsored authorities and corporations, joint ventures that include at least one railroad, and limited option freight shippers who intend to construct a new rail connection.
According to the FRA, the RRIF program funding may be used to:
• Acquire, improve, or rehabilitate intermodal or rail equipment or facilities, including track, components of track, bridges, yards, buildings, and shops;
• Refinance outstanding debt incurred for the purposes listed above; and
• Develop or establish new intermodal or railroad facilities
The direct loans and loan guarantees (up to $35 billion) can be used to cover costs associated with development of railroad infrastructure. Up to $7 billion is reserved for projects benefiting freight railroads other than Class I carriers. The loans can cover up to 100 percent of a railroad project with repayment periods of up to 35 years and interest rates equal to the cost of borrowing to the government. Though not specifically designed for post-disaster or emergency recovery (nor does it require a Presidentially declared disaster), this program could be useful in such circumstances.
Applicants must pay a Credit Risk Premium (only if a loan is approved) plus an Investigation Fee regardless of loan approval.
Federal Aviation Administration (FAA)
The Airport Improvement Program (AIP) gives grants to public agencies (and, in some cases, to private owners and entities) for planning and developing public-use airports. A public-use airport is an airport open to the public and is either publicly owned, privately owned but designated by the FAA as a reliever, or privately owned but having scheduled service and at least 2,500 annual enplanements. An airport must be part of the National Plan of Integrated Airport Systems (NPIAS) to qualify for a grant.
Grant funds may be used on projects related to improving or enhancing airport safety, capacity, security, and noise/environmental concerns. Grantees (referred to as sponsors) can use AIP funds on most airfield capital improvements except those for terminals, hangars, and non-aviation development.
The AIP does not require a Presidentially declared disaster. The FAA does not have dedicated funding for, nor does it manage, a special program to assist airports in responding to or recovering from a major disaster. In the past, the FAA has provided emergency assistance when Congress has given supplemental appropriations to the agency for the purposes of responding to a disaster.
U.S. Department of Homeland Security (DHS)/Federal Emergency Management Agency (FEMA)
Public Assistance Grant Program

DHS/FEMA's PA Grant Program offers assistance to local, tribal, and State governments, as well as certain types of private nonprofit (PNP) organizations, so they can respond to and recover from major disasters or emergencies declared by the President.
Grantees receive supplemental Federal disaster grant assistance for debris removal, emergency protective measures, and the repair, replacement, or restoration of disaster-damaged, publicly owned facilities and the facilities of qualifying PNP organizations. The PA program also promotes hazard mitigation measures by encouraging and funding protection of these damaged facilities from future disasters.
According to FEMA, the Federal share of assistance is not less than 75 percent of the eligible cost for emergency measures and permanent restoration. The grantee (usually the State) determines how the non-Federal share (up to 25 percent) is split with the subgrantees (eligible applicants). Other Federal grants cannot be used to meet the State or local cost-share requirement unless the legislation for the other grant allows such use, e.g., the U.S. Department of Housing and Urban Development's (HUD) Community Development Block Grants (CDBGs) (see Section B.3 below for more information on CDBGs).
With disasters that cause severe economic impacts, the President may authorize FEMA to waive some or all of the State's matching requirements (this was the case with Hurricane Katrina, which struck the Gulf Coast in 2005).
Expedited Contracting and Funding: Immediate needs funding (INF) is designated for the most urgent work in the initial aftermath of a disaster. The funds may be provided to any eligible applicant for eligible emergency work that must be performed immediately and paid for within the first 60 days following declaration. Eligible work typically includes debris removal, emergency protective measures, and removal of health and safety hazards, as well as urgent transportation needs for economic recovery. INF can be used for expenses resulting from this eligible work, such as temporary labor costs, overtime payroll, equipment, and material fees.
During the post-disaster damage assessment, immediate needs are noted for each area surveyed. If a disaster is declared, and the State thinks damage costs warrant the need for immediate cash flow, the State may expedite INF. Up to 50 percent of the Federal share estimate of emergency monies will then be placed in the State's account. Because this money can be made available in advance of normal procedures once a disaster has been declared, paperwork and processing times are reduced and local and tribal organizations can receive emergency funds sooner. Even though a county's or city's facilities may have been included in the preliminary disaster assessment, INF will not be available unless that county/city has been specifically included in the Presidential declaration.
Improved Funding: When restoring damaged infrastructure or facilities, the grantee may decide to make improvements. For example, a gravel road might be replaced with an asphalt road. As stated in FEMA's PA Guide, "Funding for such projects is limited to the Federal share of the costs that would be associated with repairing or replacing the damaged facility to its pre-disaster design, or to the actual costs of completing the improved project, whichever is less."
In-Lieu Contributions: In a situation where a State or local government determines that repairing or rebuilding a public facility or infrastructure is not feasible or cost-effective, the State or local government may elect to receive, in lieu of a contribution for repairing or rebuilding, a contribution in an amount equal to 90 percent of the Federal share (75 percent for private nonprofit facilities) that they would have received for repairing or rebuilding the facility/infrastructure. The funds may be used to repair or expand other selected public facilities, to build new facilities, or to fund hazard mitigation measures. The same standard applies for use of funds for private nonprofit facilities.
The Presidential disaster declaration designates the area eligible for assistance and makes a determination of the types of public assistance available. As the grantee, the State then holds a special briefing to notify potential subgrantees or applicants of the types of assistance being offered.
The State then must complete and submit the Request for Federal Assistance Core Form (SF 424) to seek funds. Subgrantees/applicants must submit "Pre-Applications" (formerly "Requests for Public Assistance") through the State (grantee).
Expedited Contracting: Innovative Tools Used After the Northridge Earthquake
When a strong earthquake struck the Los Angeles area in January 1994, several highways suffered major damage. Highways are the most used form of transportation in southern California, so the California Department of Transportation and the Federal Highway Administration wasted no time in starting the recovery process through the use of innovative contracting mechanisms. Both agencies used FHWA Emergency Relief funds and agreed to the following bidding procedures, which helped speed up the highway rebuilding process:
A+B bidding: This procedure awarded a contract based on the contract bid items (A) and the amount of time (B) needed to finish the project. It offered incentives, such as bonuses, to companies to finish the work before the deadline, and also pushed fines for not completing work on time.
Invitational bidding: This procedure was used on projects that had high user delay costs and needed to be finished quickly. The number of bidders was limited by creating a "short list" of contractors who were invited to bid based on internal criteria.
Design-build bidding: This procedure permitted initial construction to start before final drawings for design were approved. The California Department of Transportation had 70 design engineers in place and working on plans just after the earthquake hit. Companies submitted proposals for the construction work, and those proposals that met the minimum technical guidelines were permitted to be involved in the price proposal portion of the bidding.
See: U.S. Department of Transportation/ITS Joint Program Office, "Effects of Catastrophic Events on Transportation System Management and Operations: Northridge Earthquake —January 17, 1994," April 22, 2002, pp. 31-34.
U.S. Department of Homeland Security (DHS)/Federal Emergency Management Agency (FEMA)
Hazard Mitigation Grant Program (HMGP)

FEMA provides grants to States and local governments to develop and enact long-term hazard mitigation steps both before and after a major disaster declaration through the HMGP. HMGP's goal is to reduce the loss of life and property due to natural disasters and to enable mitigation measures to be implemented during the immediate recovery from a disaster, with the mission to reduce or eliminate threats from future disasters. The HMGP is authorized under Section 404 of the Stafford Act.
The States administer the HMGP. To receive a grant, all projects must offer a long-term solution to a specific risk. For example, retrofitting bridges to better withstand high winds, earthquakes, or floods is one way to minimize damage from future disasters that may qualify for a grant.
U.S. Department of Housing and Urban Development (HUD)
HUD Disaster Recovery Assistance offers flexible CDBG Disaster Recovery grants to assist cities, counties, States, Indian tribes, and Insular areas (particularly in low-income areas) in recovering from Presidentially declared disasters, subject to the availability of, and purpose, eligibility, and other specifications within, supplemental appropriations. The grants are directed by statute, and usually take into consideration disaster recovery needs that are not met by other Federal disaster assistance programs.
According to CDBG Disaster Recovery Assistance  , funds targeted for disaster recovery should be used for "long-term recovery needs, such as: rehabilitating residential and commercial buildings; homeownership assistance, including down-payment assistance and interest rate subsidies; building new replacement housing; code enforcement; acquiring, constructing or reconstructing public facilities and improvements, including streets, neighborhood centers, and water and sewer facilities; assistance to disaster-affected businesses for carrying out economic development activities to create and retain jobs; buying flood-prone properties and making other mitigation efforts to protect damaged properties from, and reduce the cost of, future disaster damage; and making relocation payments to displaced people and businesses, and other activities. Funds may also be used for emergency response activities, such as debris removal, clearance, and demolition not funded by other Federal disaster assistance; and extraordinary increases in the level of public services for disaster victims.
Allocation of funds and submission requirements for Action Plans for Disaster Recovery are prescribed by notice in the Federal Register based on specific supplemental appropriations statutes. Action Plans for Disaster Recovery may be submitted, in part, via HUD's web-based Disaster Recovery Grant Reporting (DRGR) system or to the applicable HUD field office. When a State or locality receives Congressionally appropriated CDBG Disaster Recovery Assistance, HUD provides access to the DRGR system for progress reporting and accessing funds. Any locality that receives a grant must submit quarterly performance progress reports through the DRGR system.
U.S. Small Business Administration (SBA)
Businesses of any size and private, nonprofit organizations damaged in a disaster may be eligible for financial assistance from the SBA once the affected county has been declared a disaster. This could include businesses and organizations that provide transportation services or help build and operate transportation and transit infrastructure.
Business physical disaster loans and economic injury disaster loans are made available to businesses and private, nonprofit organizations after a disaster. Business physical disaster loans (which are limited to $2 million) help these entities repair or replace real estate, inventories, supplies, machinery, and equipment damaged by the disaster. Economic injury disaster loans (which are also limited to $2 million) are working capital loans designed to help small businesses and organizations meet their ordinary and necessary financial obligations that can no longer be met because of the disaster's impact.
Economic injury disaster loans are granted only to entities that cannot provide for their own recovery from nongovernment sources. Combined physical and economic injury disaster loans are limited to $2 million.
If the SBA approves a loan application, that business/organization may qualify for additional funds to cover the cost of improvements that will protect its property against future damage. Examples of improvements include retaining walls, seawalls, sump pumps, etc.
In addition to loans to individuals, businesses, and nonprofit organizations, the SBA offers services to small businesses through its district offices to provide managerial, technical, and procurement assistance—including assistance and training relevant to recovering a business in a post-disaster environment.
U.S. Department of Commerce (DOC)
The Economic Development Administration (EDA) of DOC will provide funds to qualified applicants in areas that are economically distressed, provided those applicants can demonstrate that the funds can be used effectively to create jobs and build economic growth. Also, EDA grants are available to nonprofit organizations for qualified purposes, in addition to State governments and sub-State governments.
The funding programs described above may help your community recover your transportation network and increase its resiliency against future hazards. We encourage you to contact the agencies or visit their websites to learn more about their programs.
Two of EDA's seven programs may help communities with transportation improvements following a disaster.
Public Works and Economic Development Program

According to EDA, "Public Works and Economic Development investments help support the construction or rehabilitation of essential public infrastructure and facilities necessary to generate or retain private-sector jobs and investments, attract private-sector capital, and promote regional competitiveness, including investments that expand and upgrade infrastructure to attract new industry, support technology-led development, redevelop Brownfield sites, and provide eco-industrial development."
Public Works and Economic Development funds can be used to:
• Acquire or develop land and improvements for use in a public works, public service, or other type of development facility; or
• Acquire, design and engineer, construct, rehabilitate, alter, expand, or improve such a facility, including related machinery and equipment.
The project must, either directly or indirectly, improve opportunities for the successful establishment or expansion of industrial or commercial plants or facilities in the designated area and help with creating additional long-term employment opportunities in the region. This program does not require a Presidentially declared disaster in the area.
Economic Adjustment Assistance Program

According to its website, the Economic Adjustment Assistance Program "provides a wide range of technical, planning, and infrastructure assistance in regions experiencing adverse economic changes that may occur suddenly or over time. This program is designed to respond flexibly to pressing economic recovery issues and is well suited to help address challenges faced by U.S. regions and communities."
EDA does not offer grants for community planning. Its authority is limited to economic development planning. EDA grants are available to nonprofit organizations for qualified purposes, in addition to State governments and sub-State governments. These grants require a Presidentially declared disaster for the area applying for the grant.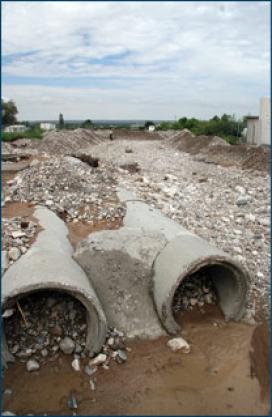 Last updated: Monday, December 8, 2014