Introduction National Disaster Relief
Overview
The U.S. transportation network includes more than 360 seaports, 26,000 miles of navigable water channels, approximately 4 million miles of roads and highways, more than 140,000 miles of freight rail, about 4,450 miles of commuter rail, around 168,000 miles of bus lines, more than 5,200 public-use airports, and well over a million miles of gas and oil pipeline. This network takes millions of people to and from work, school, and vacation destinations every day, and transports goods and services from one coast to the other and everywhere in between, including your own community.
Impact
The societal and economic impact of interrupting the flow of so many people, goods, and services around the country cannot be overstated. Transportation services contribute more significantly to the U.S. economy than ever measured previously, and the efficiency and dependability of the U.S. transportation network plays an important role in supporting the global competitiveness of U.S. products. Perhaps more importantly, the availability of an intermodal transportation network is an essential part in the day to day lives of American citizens everywhere.
Here to Help
When a bridge collapses, a highway washes away, or a pipeline ruptures in your community during a disaster, it is therefore not just your infrastructure that is affected. Your local economy, your surrounding natural environment, your entire community, and even your surrounding region and the Nation as a whole can be impacted. Therefore, transportation recovery must remain one of the highest priorities following a disaster. The purpose of the National Transportation Recovery Strategy (NTRS) is to help you, as a transportation industry stakeholder or a local, tribal, or State government official, prepare for or manage the transportation recovery process following a major disaster.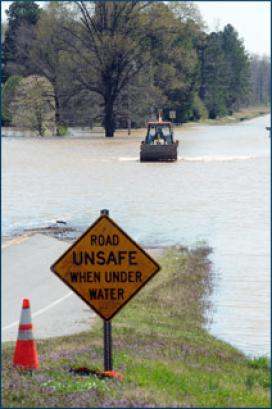 Last updated: Tuesday, March 3, 2015