Aviation Manufacturing Jobs Protection Program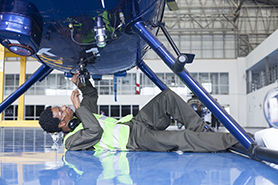 The Aviation Manufacturing Jobs Protection (AMJP) Program is a new program under the American Rescue Plan that can provide funding to eligible businesses, to pay up to half of their compensation costs for certain categories of employees, for up to six months.
In return, the business is required to make several commitments, including a commitment that the company will not involuntarily furlough or lay off employees with that group during the same six-month period.
The AMJP application process is re-opening for a limited time.
The AMJP application process will be open again from Wed., Aug. 4, 2021 at 8:00 a.m. Eastern time, until Wed., Sep. 1, 2021 at 5:00 p.m. Eastern time.
If you submitted an AMJP application before the original July 13 deadline and received confirmation, you DO NOT need to resubmit.  DOT will continue to evaluate and act upon these applications.
All the same requirements apply, including the requirement for the applicant business to have an active registration in the System of Award Management (SAM) before submitting an AMJP application.  For more information about the DUNs and SAM registration process.
Last updated: Monday, July 26, 2021