Nathaniel Ford, Sr.
When I started in the transportation industry decades ago, my primary goal was to learn as much as possible about the transportation industry and the operational /technical aspects of running a complex system like the New York MTA. This goal was closely followed by my passion for providing essential transportation for our city's commuters and transit dependent bus and rail riders. Given my families' legacy in transportation beginning with my father, I gained an early appreciation of the importance of transportation to a city (and its economic development) and its citizens, whether it be for the purpose of getting to work, school or to the doctor.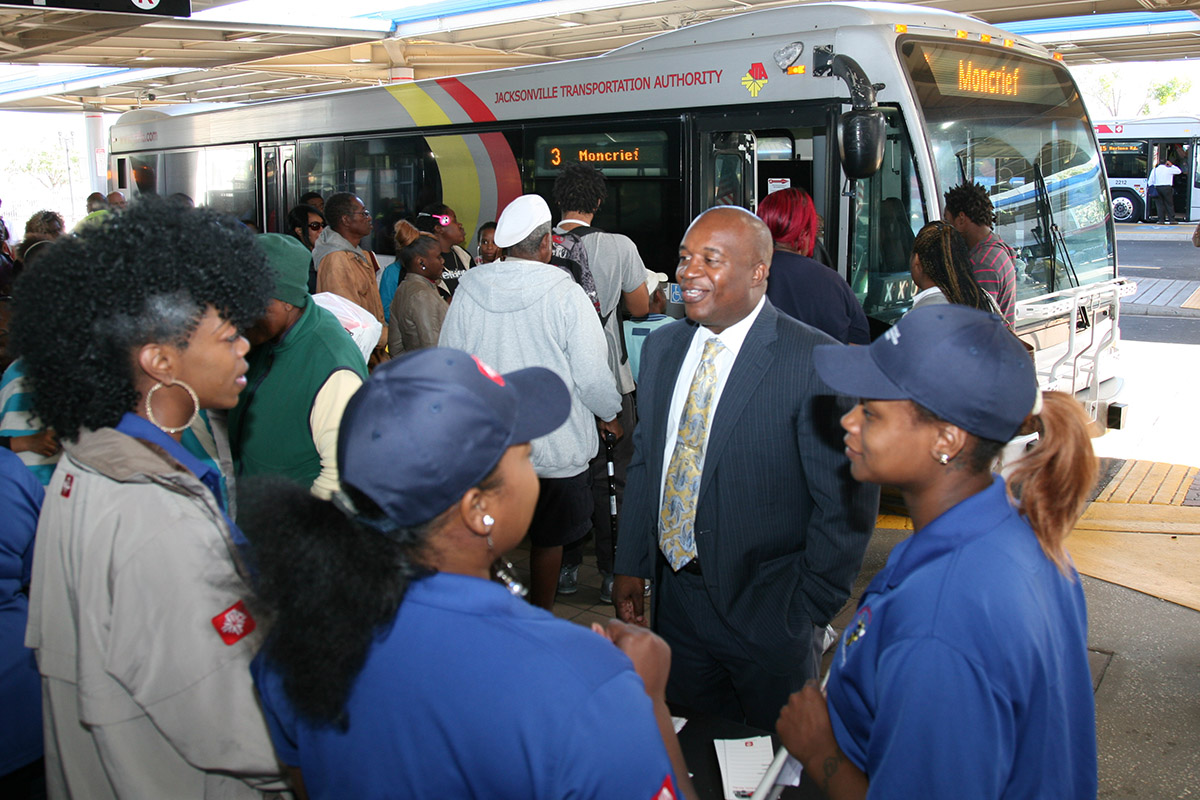 When I came to the Jacksonville Transportation Authority (JTA), I found the system's road and highway programs met the necessary standards, but the transit network – our hours of operation, scheduling, route structure and amenities – did not.  The Jacksonville community deserved better today, not tomorrow or next year, so we developed the Route Optimization Initiative (ROI) to give the system the first, 360-degree overhaul in recent history.
We brought the JTA system up to 21st Century standards by making bus service more frequent, direct, and reliable.  Hours of operation were extended on evenings and weekends and bus stop shelters and signage were enhanced.  Technology was added to give customers real time information on their cell phones about when the next bus will arrive so they can better plan their day.
Although the ROI was about service changes, the heart of the initiative was about people.  We listened to what they needed in the public transit system to make their commutes more pleasant. We responded with comprehensive changes that resulted in reliability that will help stimulate economic development by providing a robust, world-class transportation network that customers can depend on and enjoy riding.
Nathaniel P. Ford, Sr., is CEO of the Jacksonville Transportation Authority in Jacksonville, Fl.
Last updated: Wednesday, October 21, 2015