Kyle Wagenschutz
Memphis now has more than 200 miles of dedicated bicycle lanes, trails, and neighborhood routes which have visible successes in communities across the city. Trends on daily bicycle use continue to increase, while the rate at which crashes are occurring are on the decline. More than 140 miles of new bicycle-oriented infrastructure is now under design and is expected to be completed by 2017. As a result, Bicycling magazine named Memphis the "Most-Improved City for Cycling," in 2012, and in 2015, Memphis was officially designated a Bicycle Friendly Community by the League of American Bicyclists.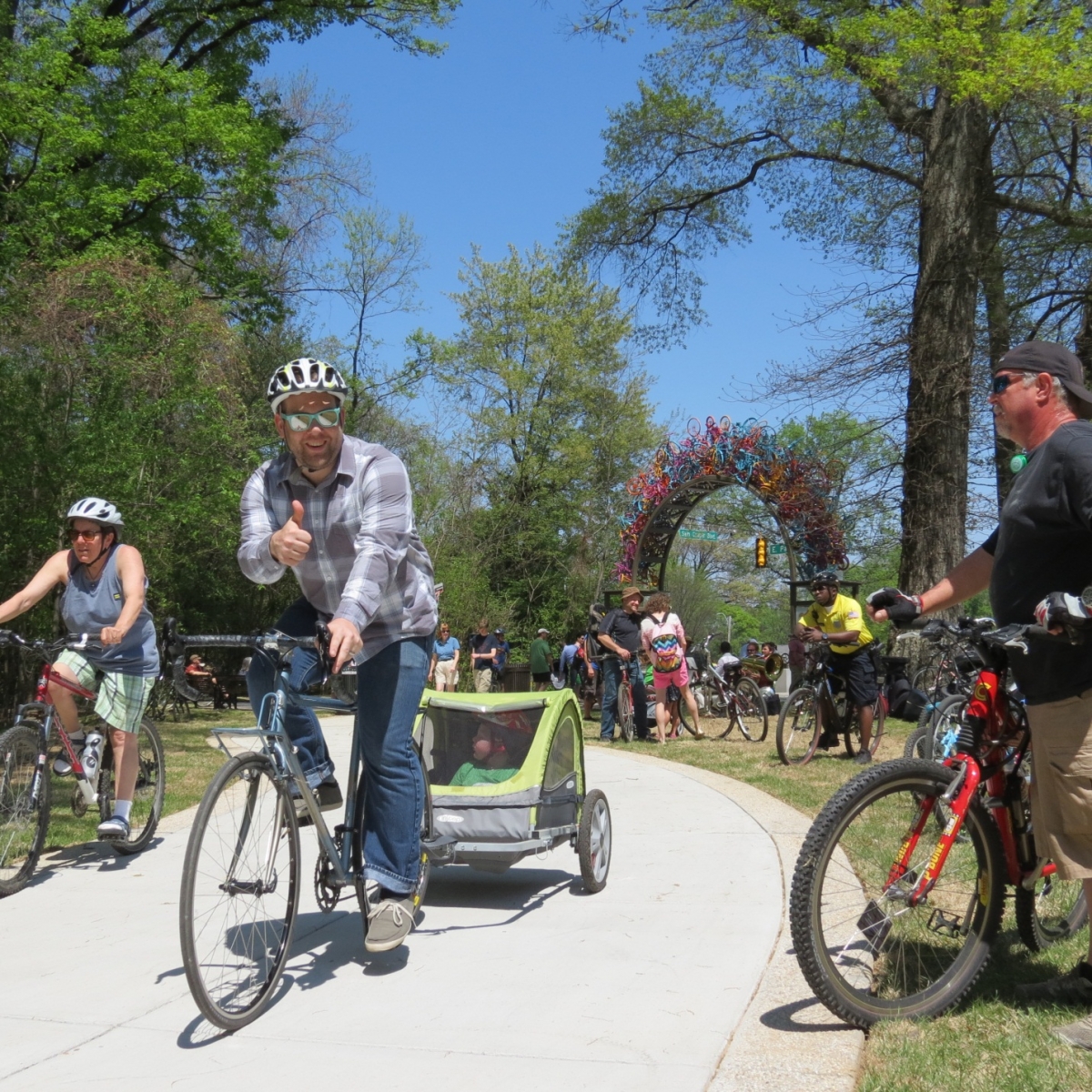 Recent completion of the Memphis Pedestrian and School Safety Action Plan establishes a new vision for the construction of a quality pedestrian realm. Utilizing a number of data-driven measures, this plan prioritizes $200 million in pedestrian improvements over the next twenty years. Upon completion, it will ensure all children in Memphis have safe, convenient, and accessible routes for walking to school.
Several landmark projects are currently underway. These include the Harahan Bridge, a bicycle/pedestrian bridge crossing the Mississippi River into Arkansas, the Hampline, a two-way protected cycle track connecting Overton Park to the Shelby Farms Greenline, several additional miles of the Wolf River Greenway, a 22-mile shared-use path currently under construction – sections open today are receiving 180,000 annual users, and Explore Bike Share, a public bike share system currently under development with around 60 stations and 600 bikes that will connect the city's downtown, midtown and surrounding neighborhoods.
Efforts to improve conditions for bicycling and walking continue to be a work in progress in Memphis. Nonetheless, recent success has established a new paradigm for transportation. In its not dissimilar cultural, political, and socioeconomic environment, the City of Memphis plays an important role in setting an example for many other US cities to follow.
Kyle Wagenschutz is the Bicycle/Pedestrian Program Manager for the City of Memphis, Tennessee.
Last updated: Wednesday, October 21, 2015