Updated International Air Travel COVID-19 Policy
⚠ The COVID-19 Public Health Emergency expired as of May 11, 2023. This site will no longer be updated and will remain online for historical purposes only.
For current COVID-19 guidance, please visit the Centers for Disease Control and Prevention (CDC).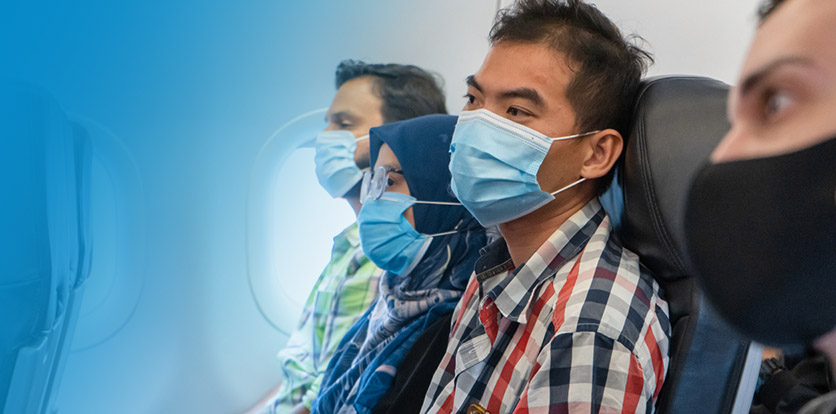 International travel is critical to connecting families and friends, to fueling small and large businesses, and to promoting the open exchange of ideas and culture. The international air travel policy follows the science and both enhances the safety of Americans here at home and the safety of international air travel.
Testing Requirement
On March 10, 2023, CDC removed the requirement for air passengers from China, Hong Kong or Macau to show a negative COVID-19 test or documentation of recovery before boarding a flight to the United States.
Vaccination Requirement
As of 12:01am EDT on May 12, 2023, noncitizen nonimmigrant air passengers will no longer need to show proof of being fully vaccinated with an accepted COVID-19 vaccine to board a flight to the United States. See here for more information.
Masking
While masks are no longer required on flights, The CDC still recommends wearing them. 
Last updated: Thursday, May 11, 2023