Plan your Travel
⚠ The COVID-19 Public Health Emergency expired as of May 11, 2023. This site will no longer be updated and will remain online for historical purposes only.
For current COVID-19 guidance, please visit the Centers for Disease Control and Prevention (CDC).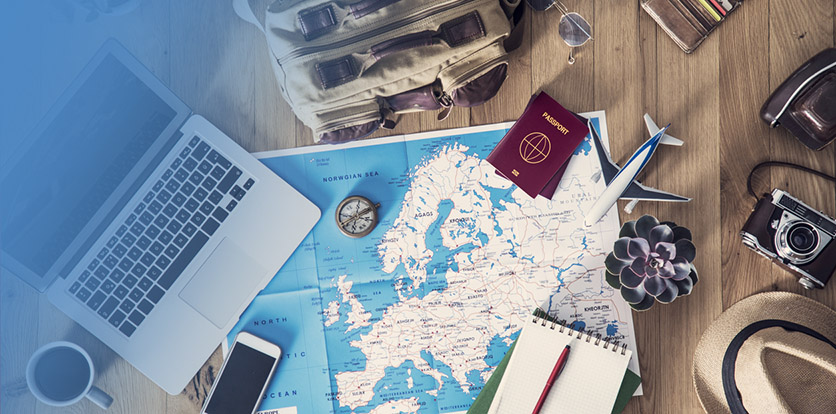 Before booking your trip, check for international travel advisories and destination-specific COVID-19 risk. Refer to individual state, territorial, tribal, and local government websites for domestic travel advisories and information about quarantine or other restrictions. 
 
The UNWTO-IATA Destination Tracker is a free online tool for travelers to get information on COVID-19 requirements for international travel and the measures in place at the destination.
 
Review CDC's considerations for Travel During COVID-19 before you go to determine your personal risk.
 
Pack Smart! Pack Safe! Know what is in your carry-on and checked bags and make sure there are no prohibited items inside before arriving at the checkpoint. As a temporary exemption from the 3-1-1 rule, TSA is allowing one oversized liquid hand sanitizer container, up to 12 ounces per passenger, in carry-on bags. These will need to be placed in a bin during the screening process. Passengers may also bring hand wipes through checkpoints.
 
Unused COVID-19 test kits do not contain dangerous goods and are typically allowed in both carry-on and checked baggage.
 
COVID-19 test kits containing diagnostic samples (e.g., nasal swabs and vials of sputum) are not allowed in carry-on baggage. These samples must be properly packaged, handled, and identified as a UN3373 Category B Infectious Substance (PDF) during transportation. Passengers should check with their carrier before packing COVID-19 test kits containing diagnostic samples in checked baggage or shipping as cargo. Individual carriers and international requirements may be more restrictive than domestic regulations. Visit FAA's Pack Safe site for more information.
 
CDC recommends wearing a mask throughout your travel experience. 
 
Consider joining TSA PreCheck™. Members continue to be eligible for expedited screening procedures and have the shortest wait times. TSA PreCheck provides the most convenience and least amount of physical contact at the TSA checkpoint. Visit TSA PreCheck to enroll today. 
 
Have a travel plan that does not rely on the U.S. government for assistance. Visit travel.state.gov for more information. 
 
Make two copies of all your travel documents in case of emergency, and leave one with a trusted friend or relative.
 
Remember, if you are sick, stay home and do not travel! Contact your airline regarding their re-booking and cancellation policies. 
*All information developed in accordance with CDC guidelines. 
Last updated: Thursday, May 11, 2023