Habib Dagher
The Advanced Structures and Composites Center at the University of Maine is a world leader providing research, education, and economic development encompassing material sciences, manufacturing and engineering of composites and structures.
One of our signature research and development projects, the composite arch bridge system, rapidly and sustainably addresses one of the nation's largest transportation challenges: aging infrastructure.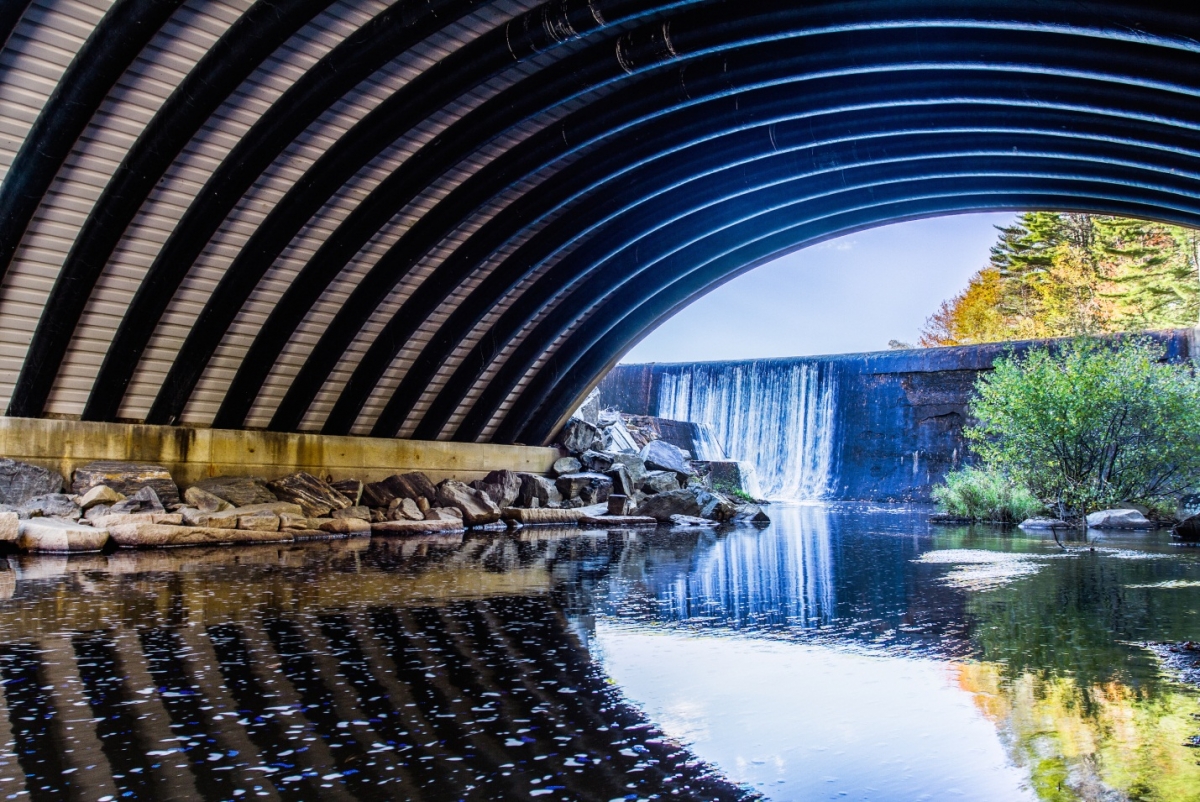 The system, now approved in the AASHTO code, is a lightweight, corrosion resistant system for short to medium span bridge construction using FRP composite arch tubes that act as reinforcement and formwork for cast-in-place concrete. Composite arch bridges have been built in less than two weeks, including removing the existing structure – this means less road closures and traffic diversions.
In recognition of the composite arch bridge system technology and the efforts of our research team, we received the 2011 Charles Pankow Award for Innovation by the American Society of Civil Engineers (ASCE), the 2011 Engineering Excellence Awards by the American Council of Engineering Companies (ACEC), and the 2010 Most Creative Product Award by the American Composites Manufacturers Association (ACMA).
The Composite Arch Bridge System, commonly known as Bridge-In-A-Backpack, has been used in 18 bridges in the US and beyond. Advanced Infrastructure Technologies, a privately held company, is licensed by the University of Maine to produce these bridges.
This technology accelerates bridge construction time, reduces life cycle costs, has received top industry recognition, and is a shining example of knowledge transfer to private sector and a valuable innovation to the transportation industry.
Dr. Habib Dagher is Director of the University of Maine Advanced Structures and Composites Center and Professor of Civil/Structural Engineering.
Last updated: Wednesday, October 21, 2015