U.S. Transportation Secretary Elaine L. Chao Urges Railroads to Deliver PTC Implementation by Congressional Deadline
Tuesday, January 2, 2018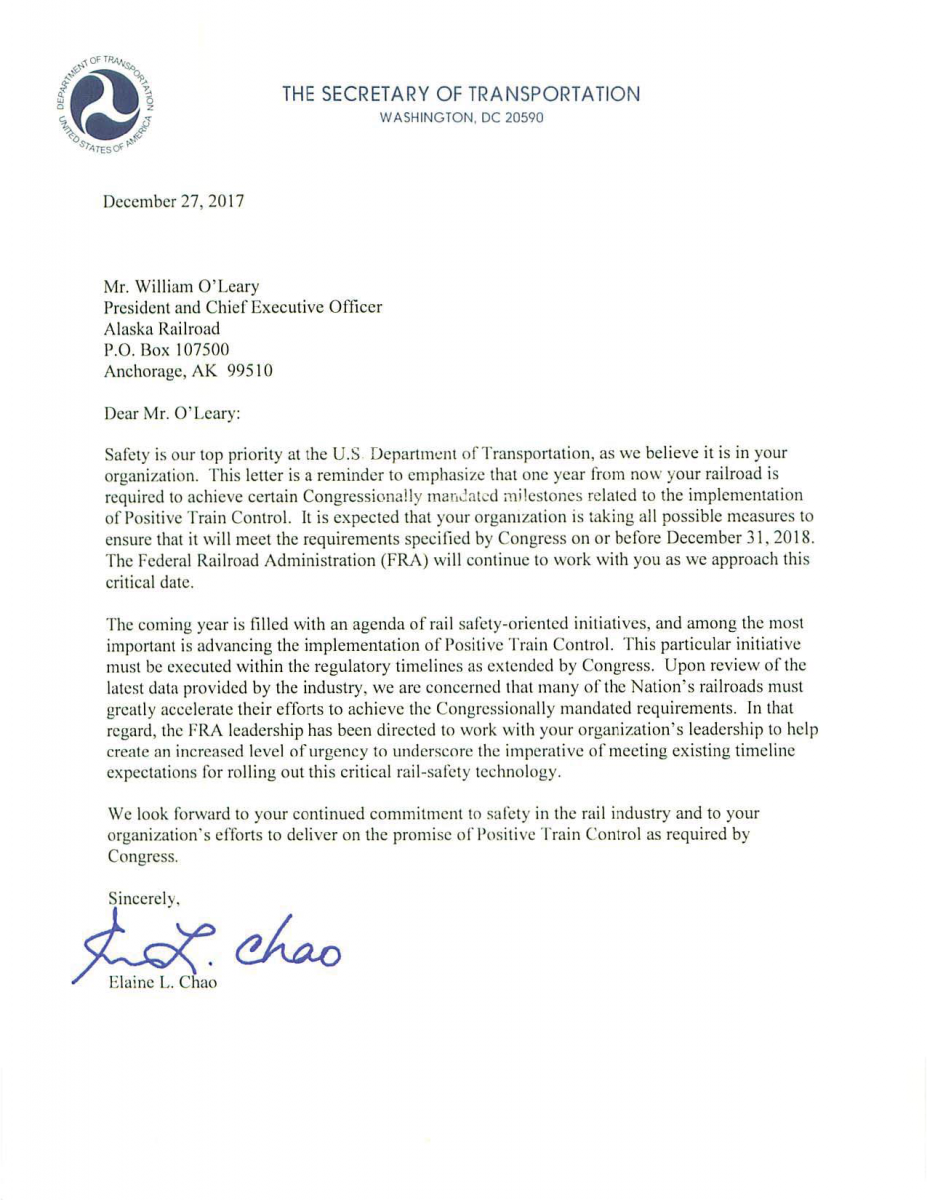 Click the image above to read Secretary Chao's letters to the nation's Class I railroads, intercity passenger railroads, and state and local transit authorities.
Learn more about PTC implementation and congressional deadlines on our PTC Background page.
DOT is committed to ensuring that information is available in appropriate alternative formats to meet the requirements of persons who have a disability. If you require an alternative version of files provided on this page, please contact lori.irving@dot.gov.