Partners for Electric Bus Fleet Operators
The deployment of charging infrastructure for battery electric buses (BEBs) by transit agencies requires coordination with many of the same partners described in this toolkit for light-duty electric vehicle (EV) chargers.
Relationships and coordination with State and Federal agencies can provide access to information, resources, and funding to assist in the planning for and development of infrastructure. Local governments are a key partner to ensure that the installation of infrastructure follows local laws and regulations.
Additionally, electric utilities are investing in transit and school bus electrification programs. Utilities are partnering with school districts to lower their electricity costs through smart charging programs or by financing upfront costs for charging infrastructure.
As discussed in Electric Utilities as EV Planning Partners, early and continuous coordination with the utility helps to build a relationship and ensure that the utility can meet the needs of the transit agency. Depending on the size of the infrastructure investment, the transit agency could be a large, new customer for the utility, which will require early planning on both sides. This early coordination can also allow the transit agency to discuss their infrastructure needs, existing or planned rate schedules, and opportunities to plan charging sessions to minimize costs.
Transit agencies may also want to reach out to their local government to discuss alternatives for electricity purchase or generation, such as on-site energy generation and storage, power purchase agreements, or community microgrids.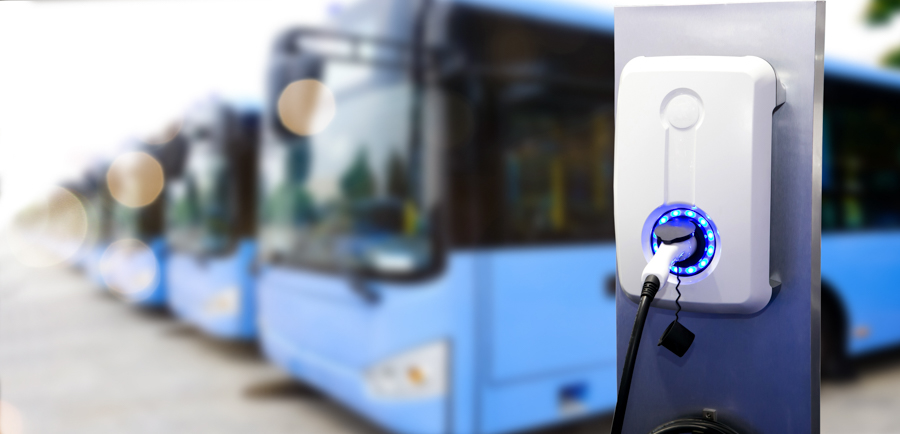 Other partners for transit agencies include bus manufacturers, which help agencies understand their vehicle options and infrastructure needs and plan for each deployment. Labor unions are another key partner, as the usage of BEBs requires employees to take on new job tasks to test, operate, and maintain the buses.
Early communication with these partners will help transit agencies address any concerns during the planning process and prior to implementation.
Other sources of transit electrification support include the Zero Emission Bus Resource Alliance (ZEBRA), a professional association for transit agencies that began in 2015 to bring together transit leaders to share information and research, and the World Resources Institute's Electric School Bus Initiative, which provides guides, tools, and other resources.
The Joint Office of Energy and Transportation has technical assistance resources available by request for both school bus and transit bus deployments. 
Also in this Section

Partnership Opportunities for Electric Mobility Infrastructure
Next Section

Electric Mobility Infrastructure Planning for Urban Areas
Last updated: Thursday, June 29, 2023