Background and Context for Urban Electric Mobility
Electric Mobility: A Fundamental Shift in Transportation 
The rapid growth in electric mobility today is part of a fundamental shift in transportation, a change that promises substantial benefits to individuals, businesses, communities, and the entire Nation.
Together with USDOT's Rural EV Toolkit, this Urban Electric Mobility Toolkit reflects the Federal Government's commitment to providing all Americans, regardless of where they live, the opportunity to benefit from the lower operating costs, reduced maintenance needs, and improved performance that electric mobility provides.
In addition, all communities—including underserved communities—should have access to the economic opportunities and improved air quality that electric mobility offers. Providing more Americans with the option to utilize electric vehicles (EVs) is one element in the Federal Government's long-term strategy to eliminate climate-related emissions from transportation, alongside investments in other mobility modes that give Americans real choices in how to travel.
This transformation of the U.S. transportation system combined with Buy America requirements that maximize the use of American-made products and materials provides the Federal government with an opportunity to support the creation of good-paying jobs with the free and fair choice to join a union and the incorporation of strong labor standards and diverse workforce programs, in particular registered apprenticeships, labor management partnerships, and Local Hire agreements, in project planning stages and program delivery. Federal funding can also be used to support wealth creation through the inclusion of local inclusive economic development and entrepreneurship. 
Reducing Costs, Meeting Transportation Needs, and Minimizing Environmental Impacts
About 71 percent of Americans live in communities with a population of 50,000 or greater. In high-density urban environments, people seek out diverse mobility options based on differences in convenience, cost, and environmental impact. Depending on the trip purpose, distance, and personal preferences and needs, people may choose to walk, bike, use a scooter, take transit, use a shared vehicle, or drive.
Cities increasingly seek to design their streets and provide infrastructure to help facilitate these choices and ensure all options are as sustainable, accessible, and cost-effective as possible.
Electrification of these mobility options, including shared mobility, will help reduce costs for consumers and meet the diverse transportation needs of urban areas while minimizing the environmental impacts of transportation.
Achieving a Large-Scale National Transition to Electric Mobility
Publicly accessible charging stations, along with charging options for electric transit, will play a key role in achieving a large-scale national transition to electric mobility.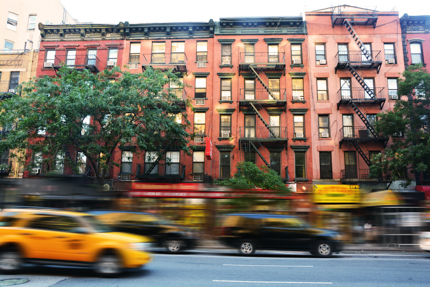 While most EV owners will primarily charge their vehicles at home or at work, many individuals and businesses will also depend on public charging to enable access to electric mobility options. These include renters, residents of multifamily housing, and others who may not have accessory parking in which to set up their own chargers at home, as well as drivers on longer trips and people using shared micromobility devices.
Increasing the availability of affordable and accessible public charging can help make electric mobility of all types more convenient for residents and visitors of urban areas, including people with disabilities, and give electric mobility users the confidence that they will be able to recharge when and where they need to, just as reliably as they can refuel a conventional vehicle today.
Investing in EV Infrastructure
Building a Network of Half a Million Chargers
The Biden-Harris Administration has set a goal to make half of all new vehicles sold in the U.S. in 2030 zero-emissions vehicles, and to build a convenient and equitable network of 500,000 chargers to help make EVs accessible to all Americans for both local and long-distance trips.
On November 15, 2021, President Biden signed the Bipartisan Infrastructure Law, also referred to as the Infrastructure Investment and Jobs Act, which contains up to $7.5 billion in new funding for EV charging stations, makes EV charging infrastructure eligible for additional Federal funding programs, and provides funding for numerous other electric mobility-related initiatives. This funding will benefit communities across the country by providing a ready source of capital for electric mobility infrastructure projects.
Addressing Climate Change
More recently, on August 16, 2022, President Biden signed the Inflation Reduction Act (IRA), which will be the largest investment in addressing climate change in U.S. history and includes several funding programs and tax credits for EVs and charging infrastructure.
Underlying these new EV-related laws, the Biden-Harris Administration's Justice40 Initiative establishes a goal that 40 percent of the benefits from Federal investment in clean energy and energy efficiency, clean transportation, and climate change, among other key areas, flow to disadvantaged communities.
Advancing Communities' EV Readiness
Developing EV Infrastructure, Policies, and Services
To prepare for the growing number of plug-in electric vehicles on the road, State and local leaders can advance their communities' EV readiness by developing EV-related infrastructure, policies, and services.
While the path to installing and operating EV charging infrastructure varies across States, municipalities, and utilities, organizations and initiatives have made strides in advancing EV readiness across the United States.
For example, in Austin, Texas, an electric utility partnered with local governments and planning organizations to develop a regional EV action plan, and cities like Orlando, Florida, have adopted an EV Readiness code for new construction projects.
Collaboration and Knowledge Exchange
Urban communities are also collaborating and exchanging knowledge in support of EV readiness. The Metropolitan Mayors Caucus convenes municipal leaders from across the greater Chicago area and has developed an EV Readiness guide and checklist for its member communities. In a national initiative, the Climate Mayors network of more than 400 U.S. mayors launched the Climate Mayors EV Purchasing Collaborative to support cities in transitioning their fleets to electric and assessing infrastructure options.
Coordinating Beyond City Lines
Importantly, regional EV readiness will require coordination beyond city lines, with States, local governments, transportation planning agencies, electric service providers, and other stakeholders working together to address regional challenges, including developing an EV workforce to install and maintain a growing EV infrastructure network.
Funding and Financial Incentives
Funding and innovative financing opportunities for electric mobility-related initiatives also continue to develop. Many States and utilities offer funding and financial incentives for EV infrastructure, showing a continued commitment to EV readiness.
Combining Dispersed EV Resources in One Toolkit
While there is significant information available on how to plan and develop charging infrastructure, these resources are spread across Federal agencies and do not specifically address the diverse forms of electric mobility available to Americans living in urban areas.
Similarly, funding programs for electric mobility infrastructure are distributed across numerous Federal and State agencies, making it difficult for stakeholders to determine which programs they are eligible for.
Equipped with the resources in this toolkit, urban communities will have the tools and information they need to start planning and implementing electric mobility infrastructure projects and to ultimately realize the benefits of electric mobility.
Next Section

Electric Mobility Basics
Last updated: Thursday, June 29, 2023