USDOT Mode and Resource Description: Federal Highway Administration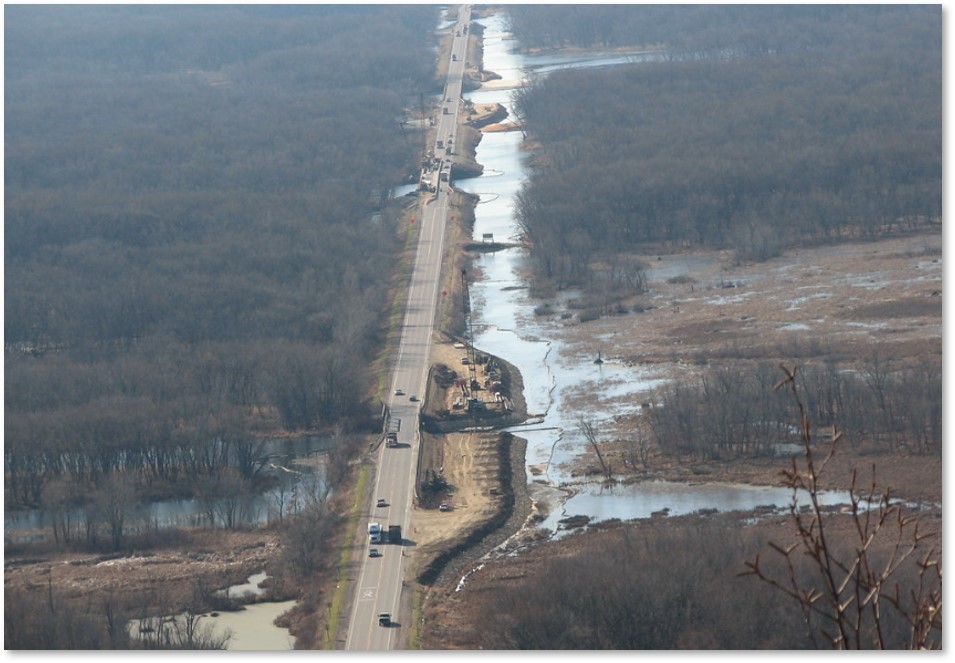 FHWA's mission is to enable and empower the strengthening of a world-class highway system that promotes safety, mobility, and economic growth, while enhancing the quality of life of all Americans. Through financial and technical assistance to State, tribal, and local governments and other entities, FHWA is responsible for the Nation's roads and highways continuing to be among the safest and most technologically sound in the world.
Accelerated Innovation Deployment (AID) Demonstrations
The AID Demonstration program provides incentive funding for eligible entities to accelerate the implementation of proven innovation in highway transportation. Eligible activities may involve any phase of a highway transportation project between project planning and project delivery, including planning, financing, operation, structures, materials, pavements, environment, and construction.  The FHWA will provide AID Demonstration grants to eligible State DOTs, Federal Land Management Agencies, and tribal governments. These entities are the most likely to fulfill the deployment goals of the AID Demonstration program, since they are actively engaged in the deployment of new technologies. Metropolitan planning organizations and local governments may apply through the State DOT as a subrecipient.
In the FY19 NOFO, approximately $10 million of Technology and Innovation Deployment Program (TIDP) funding was available for AID Demonstrations. The AID Demonstration award is based on the cost of the innovation in a project (rather than the total project cost). As stated in the FY19 NOFO, while the award amount may be up to the full cost of the innovation in the project (to a maximum of $1 million), AID Demonstration funds require a minimum 20% match to cover project costs outside of the cost of the innovation itself. The NOFO states that awards are limited per fiscal year of up to two per State DOT applicant, with up to one award for a State DOT, and up to one award for a subrecipient applying through the State DOT. Awards are also limited to one award per applicant for Federal Land Management Agencies and tribal governments, subject to the number of eligible applications and the availability of funds.
Advanced Transportation and Congestion Management Technologies Deployment (ATCMTD)
The Advanced Transportation and Congestion Management Technologies Deployment Program aims to develop model deployment sites for the large-scale installation and operation of advanced transportation technologies to improve safety, efficiency, system performance, and infrastructure return on investment.
This program typically funds demonstration projects. In the FY19 NOFO, the maximum possible award was $12 million, and projects required a 50% funding match. 
Nationally Significant Federal Lands and Tribal Projects
The Nationally Significant Federal Lands and Tribal Projects program provides funding for the construction, reconstruction, and rehabilitation of nationally-significant projects within, adjacent to, or accessing Federal and tribal lands. This Program provides an opportunity to address significant challenges across the Nation for transportation facilities that serve Federal and tribal lands.
The NSFLTP program provides discretionary funding for projects that have an estimated construction cost of at least $25 million, as stated in the FY18 NOFO. Construction projects with an estimated cost equal to and exceeding $50 million received priority consideration in the selection process, per FY18 NOFO guidance. In the FY18 NOFO, a 10% funding match was required. 
Tribal Transportation Program Safety Fund (TTPSF)
The Tribal Transportation Program Safety Fund program is targeted to address the higher rates of fatal injuries associated with transportation for the Native American and Alaska Native populations of our country. This program typically funds planning and capital projects. Per the FY19 NOFO, applicants were not required to provide matching funds, meaning the Federal share of the total project costs under this program could be 100%.
Additional FHWA Resources
For more support with FHWA grant programs, refer to the following resources and links.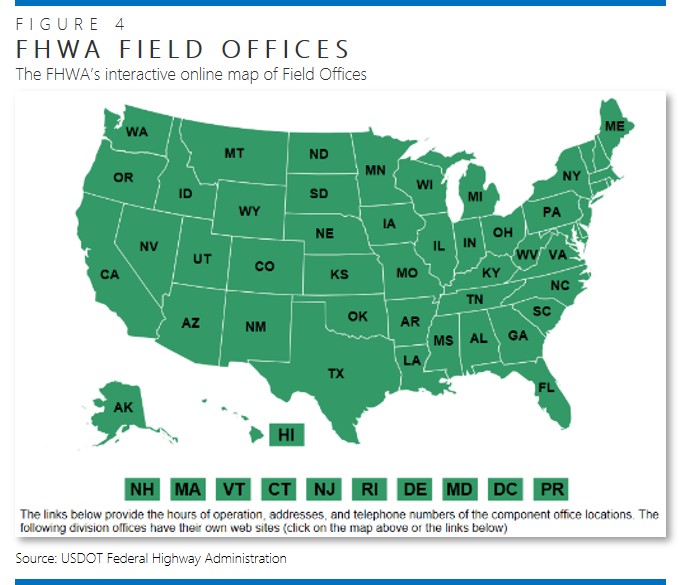 FHWA Field Offices | The FHWA maintains an interactive map that can provide more information on each State's highway division office, hours of operation, and contact information. The FHWA also provides a Key Field Personnel Directory.
The Office of Federal Lands Highway (FLH) | The FLH was established to promote effective, efficient, and reliable administration for a coordinated program of roads and bridges to and within Federal and tribal lands; to protect and enhance our Nation's natural resources; and to provide needed transportation access for Native Americans.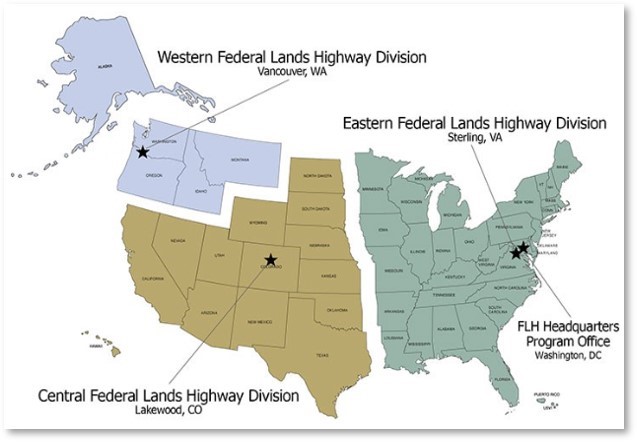 The FLH's primary purpose is to provide financial resources and transportation engineering assistance for public roads that service the transportation needs of Federal and tribal lands. The FLH provides these services in all 50 States, the District of Columbia, Puerto Rico, and U.S. Territories through its Headquarters, Eastern, Central, and Western Federal Lands Highway Division offices.
Local Technical Assistance Program (LTAP) | FHWA has long  supported local and rural road agencies across the country by providing training, technical assistance, and technology transfer services to help them manage and maintain their roadway systems. LTAP, a network of 51 centers across the U.S. and Puerto Rico funded by FHWA's Office of Innovative Program Delivery, serves as a primary mechanism for this support. 
Tribal Technical Assistance Program (TTAP) | Funded out of FHWA's Office of Innovative Program Delivery, TTAP is a one-stop transportation resource for tribal communities across the country. The program provides comprehensive transportation training and technical assistance to tribal communities, building skills and expertise to improve the safety and performance of tribal roads. 
National Highway Institute (NHI) | As FHWA's training and education arm, NHI has a long and rich history of innovation and expertise in delivering transportation training. Improving the conditions and safety of our Nation's roads, highways, and bridges means continuously building on the skills of highway professionals and enhancing job performance in the transportation industry across the country. NHI's course catalog includes hundreds of instructor-led in-person and virtual trainings in more than 18 transportation industry-related program areas. 
Last updated: Friday, July 23, 2021