Updated: Thursday, January 26, 2017
Transportation and Climate Change Clearinghouse
The Transportation and Climate Change Clearinghouse is designed as a one-stop source of information on transportation and climate change issues. It includes information on greenhouse gas (GHG) inventories, analytic methods and tools, GHG reduction strategies, potential impacts of climate change on transportation infrastructure, and approaches for integrating climate change considerations into transportation decision making.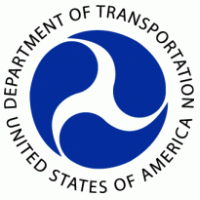 Our Sustainability Activities
DOT demonstrates its commitment to sustainability, in both their internal operations and their mission critical work.  The agency and its employees continue to integrate environmental, economic, and social considerations that embrace sustainability into its day-to-day activities, operations and facilities to reduce the Department's environmental impacts.



Climate Change and Greenhouse Gas Emissions
A resource from the Federal Transit Administration that includes research on transit and climate change, tools for measuring and reducing carbon footprints, and information on transportation-related climate change adaptation.