Covered Programs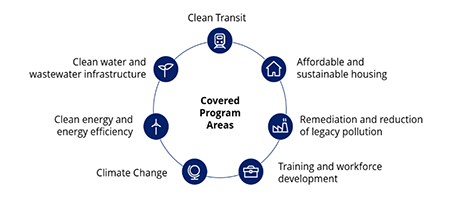 There are seven areas of Federal investments covered by the Justice40 Initiative. On August 18, 2022, the White House announced USDOT's official Justice40 covered programs list.  USDOT currently has 39 programs, across five modes, totaling $204 billion in Bipartisan Infrastructure Law authorizations. Over time, additional programs might be added or subtracted. 
Please visit the links below to learn more about each program.  Programs without a link are new and still under development. 
For more information on NOFO open and close dates visit the following pages: 2022 Key Notices of Funding Opportunity (2022) and 2023 Key Notices of Funding Opportunity (2023).
 
Last updated: Tuesday, April 4, 2023