Veteran-Owned Small Business (VOSB) Outreach and Matchmaking Event


Thursday, November 7, 2019
Doors will open at 8:00 a.m. The event will commence at 9:00 a.m.
U.S. Department of Transportation Headquarters
West Atrium, 1200 New Jersey Avenue, S.E.
Washington, D.C. 20590
The U.S. Department of Transportation (DOT) will host its first Veteran-Owned Small Business (VOSB) outreach and Matchmaking Event. This event will target VOSB firms and provide them the opportunity to network, and increase their knowledge on the procurement aspect within DOT. Activities include a panel where small businesses will listen to experts within the DOT, and other Federal agencies, engage in discussions that will focus on challenges being faced by the Federal government, and ways VOSBs can help solve those problems. Event participants will also have the opportunity to:
Gain knowledge on what kind of products and services U.S. DOT and what other Federal agencies are procuring
Attend workshops designed to increase small business knowledge of the federal procurement process
Attend matchmaking sessions with DOT Operating Administrations, other federal agencies and DOT prime contractors
More than 20 representatives from a variety of agencies at the state, local, and federal level, as well as Prime Contractors, and Small Business Specialists will provide information throughout the event, as well as during the matchmaking sessions. Participants will have the opportunity to talk and network individually with government officials from these agencies.
To register for this event, please visit the following link: https://dotvosboutreach.eventbrite.com, and add the password: vosb2019
Registration closes by COB October 17th,2019, or once full capacity has been reached.
For additional questions regarding this event, please contact Edens Duphresne, Small Business Specialist, at 202.366.1930 or email at dot-osdbu@dot.gov.
FOR DISABILITY ACCESS ONLY: The U.S. Department of Transportation is committed to providing equal access to all participants. If you need alternative formats or services because of a disability, please contact Dr. Duronne Walker via email at Duronne.walker@dot.gov or phone (202)366-5305 with your request by close of business Thursday, October 17, 2019.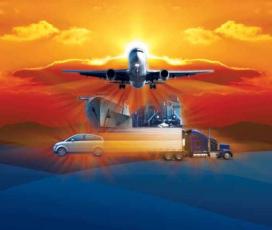 Last updated: Monday, October 7, 2019