U.S. DOT Small Business Matchmaking Event
U.S. DOT Small Business Matchmaking Event
Wednesday, December 12, 2018
Doors will open at 8:00 a.m.  The event will commence at 9:00 a.m.
U.S. Department of Transportation Headquarters
West Atrium, 1200 New Jersey Avenue, S.E.
Washington, D.C. 20590 
---
****CAPACITY IS LIMITED AND PARTICIPANTS MUST BE PRE-REGISTERED****
Attend matchmaking session bringing prime and subcontractors together
Understand the federal procurement process to win contracts
Learn how to market your business with Federal, State, and Local Government agencies
Meet acquisition officials and Small Business Specialists from U.S. DOT Operating Administrations
Network and share best practices with other small businesses
This event is open to all small business owners interested in learning about, competing for, or providing services or products at the state, local or federal government level. Representatives from a variety of agencies at the state, local and federal level, as well as Prime Contractors, and Small Business Specialists will provide information through matchmaking sessions.  
More than 45 government buying offices and prime contractors have been invited to present information and resources to small businesses. Participants will have the opportunity to talk and network individually with government officials from these agencies.  
To register for this event, please visit the following link:https://www.surveymonkey.com/r/93N7WN7
The U.S. Department of Transportation is committed to providing equal access to all participants.  If you need alternative formats or services because of a disability, please contact Dr. Duronne Walker via email at Duronne.walker@dot.gov with your request by close of business Wednesday, November 28, 2018.  If you have other questions about this event, please reach out to Mr. Randall Nossaman on 202-366-5325 or via email to Randall.nossaman@dot.gov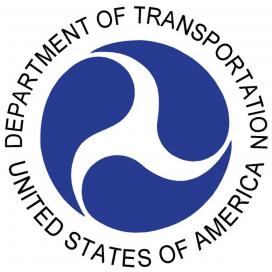 Last updated: Thursday, October 25, 2018