The U.S. Department of Transportation's (USDOT), Office of Small and Disadvantaged Business Utilization (OSDBU) is proud to highlight J. Keiser & Associates LLC and its recent surety bonding success.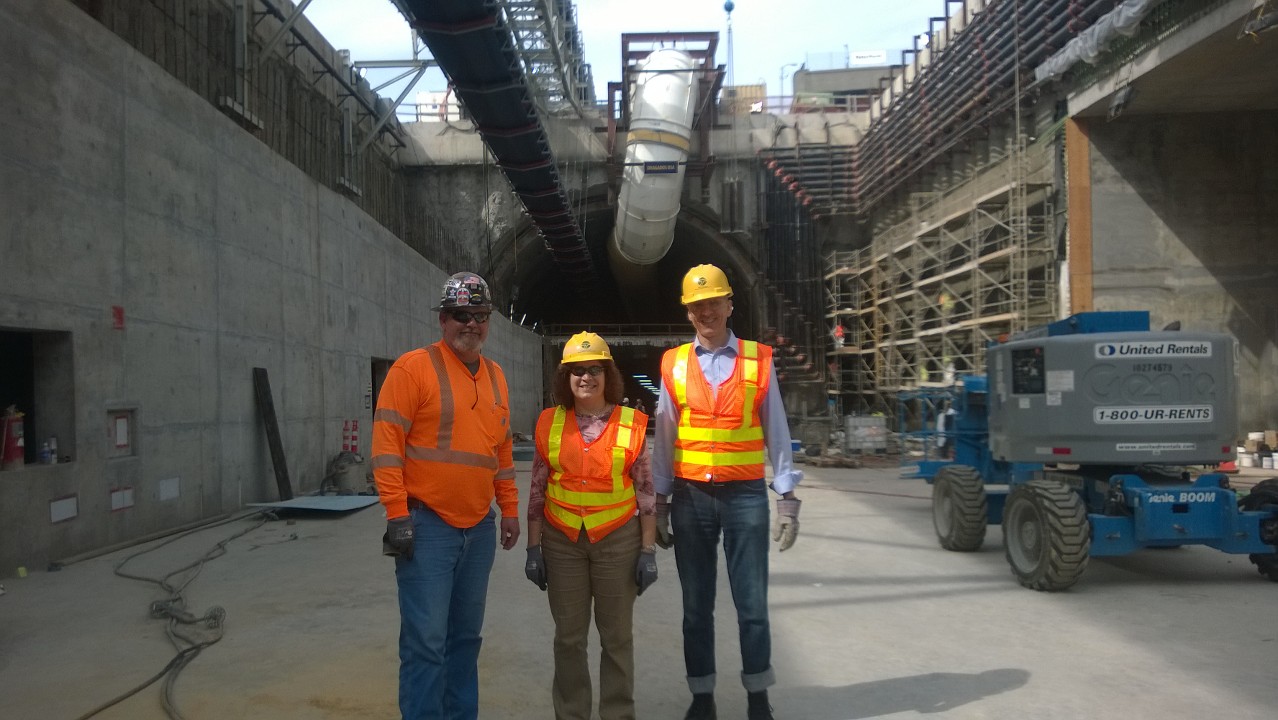 Janette Keiser, PE, JD, Owner of J. Keiser & Associates LLC (Center)
In 2006, Janette Keiser, PE, JD started J. Keiser & Associates LLC (JKA) as a sole proprietor consulting firm in Poulsbo, WA. JKA provides services such as electrical engineering, quality management, construction management, and contract management. To achieve a more effective platform for expansion and position the firm for new levels of growth, Janette re-engineered the company by transforming it to a LLC to pursue new ventures.
Janette wanted to connect with prime contractors and government agencies, receive cash flow and payroll assistance, and make her firm surety bond ready. To address her business needs Janette engaged with OSDBU's Northwest Region Small Business Transportation Resource Center (SBTRC) and participated in their Tacoma, WA Bonding Education Program (BEP) in March 2017. Prior to participating in the BEP, JKA did not have any surety bonding capacity. Since participating in the BEP, JKA achieved $750,000 in aggregate surety bonding capacity and was awarded a subcontract on Sound Transit's $3.7 billion East Link Extension project.
"It's a breath of fresh air to have an agency like yours be proactive and find concrete ways to help. We appreciate it!" - Janette Keiser, PE, JD, Owner of J. Keiser & Associates LLC
The Economic Alliance of Snohomish County – Center for Employment Development serves as OSDBU's Northwest Region SBTRC and services the states of Alaska, Idaho, Oregon, and Washington. The USDOT's BEP is conducted in partnership with the Surety and Fidelity Association of America to increase small businesses' economic competitiveness to maximize opportunities by becoming surety bonded and compete for transportation-related contracts. For more information on OSDBU's SBTRCs, programs, and services, please click here.
Updated:
Friday, September 22, 2017