Bonding Education Program Success in Alaska, Oregon & Florida
In January 2019, the U.S. DOT Northwest Small Business Transportation Resource Center (NW SBTRC) conducted a Bonding Education Program (BEP) workshop in Portland, Oregon with the Oregon Department of Transportation.  The mission of the BEP is to increase small businesses' economic competitiveness to maximize opportunities by becoming surety bonded and compete for transportation-related contracts through education and resources to understand risk management, safety, workforce development and company capabilities. 
The BEP is a hands-on, multi-component program designed to address what businesses need to do to become bond-ready, as well as one-on-one sessions with local surety bonding professionals to help in assembling the materials necessary for a complete bond application. This program is tailored to businesses competing for transportation-related contracts.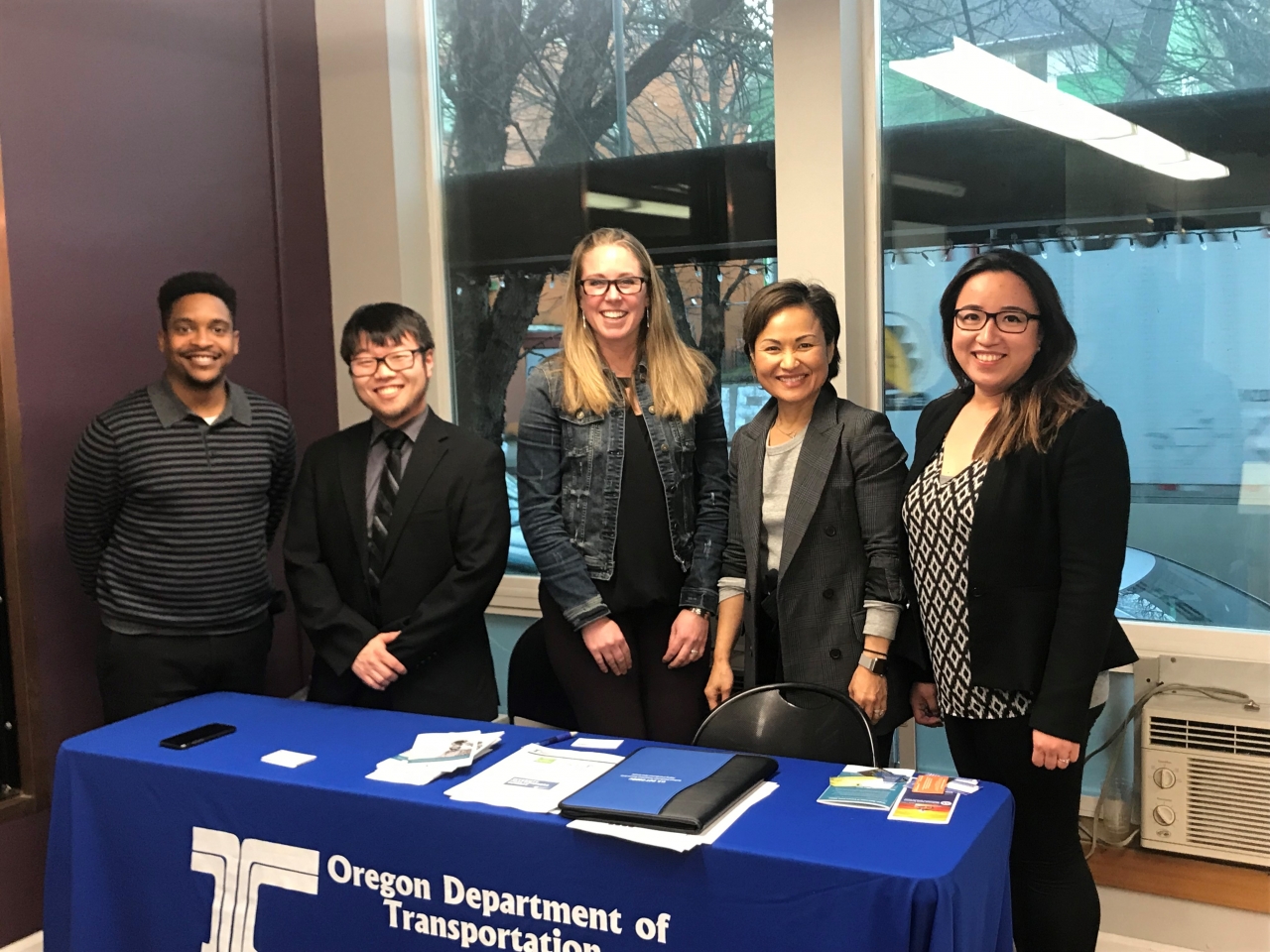 In Oregon, Left to right: Andre Bealer, NAMC- Oregon Chapter; Andrew Warren & Katie Gillespie, ODOT; Lily Keeffe & Alicia, Northwest SBTRC
In February 2019, the NW SBTRC partnered with Alaska DOT, and AGC of Alaska to conduct a 2-day BEP workshop, during the 16th Annual Alaska DBE & Subcontractor's Conference. The target audience for these programs included minority and woman-owned, small & emerging contractors/consultants, 8(a) firm, and Alaskan Native American firms in the transportation field, who are seeking to increase their business capacity and run their operation more effectively.  There were more than 100 attendees for the Alaska event alone!
In Alaska, Left to Right: John Teamer, M. Alicia, Norma Lucero, Ann Pham, Rashaud Joseph
In July 2018, the City of Doral partnered with U.S. DOT Southeast SBTRC for a BEP benefitting small businesses in Florida.  Please take a moment to watch this short video reporting on the program success.
The Office of Small and Disadvantaged Business Utilization established the Small Business Transportation Resource Centers (SBTRCs) through a network of grantees across the country. The SBTRCs work closely with the transportation contracting community and other technical assistance providers to serve small disadvantaged transportation businesses. For additional information on the SBTRC program, please click here.
Last updated: Monday, May 6, 2019