2018 Small Business Week - Pacific Dynasty International, Inc. (PDI Group)
The U.S. Department of Transportation (USDOT), Office of Small and Disadvantage Business Utilization (OSDBU) is proud to highlight Pacific Dynasty International, Inc. (PDI Group).
Henry Yiu, PDI Group (Left), Kathy Dress, PDI Group (Right)
PDI Group is a Disadvantaged Business Enterprise (DBE) and HUBZone certified firm based in Dallas, TX and owned by Henry Yiu.
When Mr. Yiu first went into business, his business started as an online LED lighting distributor selling LED headlamps and flash lights. Mr. Yiu's business began to expand to new levels after meeting his business partner, Kathy Dress who was also an Asian American small business owner, in 2010. Kathy's prior experience working for Dallas Area Rapid Transit provided her with the government contracting and branding knowledge necessary to help Henry Yiu expand his business. PDI Group grew from a LED supplier and authorized distributor to companies like General Electric, to installing lighting and erecting steel on infrastructure projects.
In November 2014, PDI Group sought technical assistance from OSDBU's Gulf Region Small Business Transportation Resource Center (SBTRC) to obtain surety bonding for installing lighting and erecting steel on federal infrastructure projects.  Thanks to the education and guidance of the Gulf Region SBTRC, PDI Group was able to obtain an aggregate bonding level of $2,000,000 and as a result of this new bonding level, PDI Group received procurement opportunities from Dallas-Fort Worth International Airport, the City of Dallas, TX, and the City of Fort-Worth, TX.
"We are so glad we participated in the USDOT BEP in Dallas, TX. We were bonded without issues and our business has grown tenfold because of this. Thank you USDOT" - Henry Yiu, Owner, PDI Group
The Greater Dallas Hispanic Chamber of Commerce serves as OSDBU's Gulf Region SBTRC. OSDBU's Gulf Region SBTRC administers the USDOT's small business assistance programs and provides technical assistance to small businesses throughout the states of Texas, Louisiana, New Mexico, and Oklahoma. For more information on the SBTRC please click here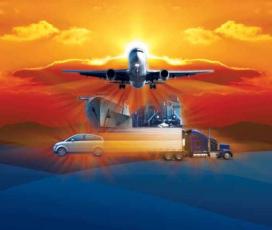 Last updated: Monday, May 14, 2018