Joel Szabat - performing the functions and duties of the Under Secretary Transportation for Policy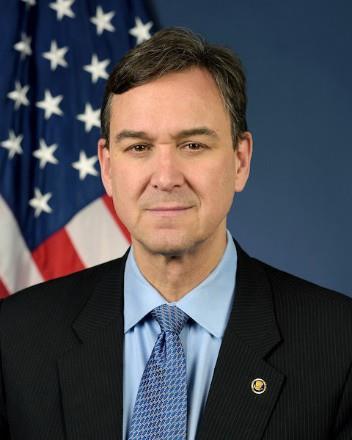 In June, 2019 Joel Szabat became the Acting Under Secretary Transportation for Policy.  In this role, Joel provides leadership in the development of policies for the Department, generating proposals and providing advice regarding legislative, budget and regulatory initiatives across all modes of transportation.
Joel is a member of the Amtrak Board of Directors, as the Secretary's designated representative. He is the civilian co-chair of the Executive Steering Group of the Space-Based Position, Navigation & Timing Executive Committee (EXCOMM) that determines government policy on GPS and shapes the government position on spectrum use. In January, 2020, Joel was named to the President's Coronavirus Task Force.
On January 2nd, 2019, the United States Senate confirmed Joel by unanimous voice vote to be the Assistant Secretary for Aviation and International Affairs (A&I/A). He leads staff that: negotiates agreements for US air carriers to operate internationally; licenses all air carriers that operate in the United States; rules on airline joint venture requests; manages rural aviation grant programs; and coordinates international activities and policy for the Secretary across the Department of Transportation (DOT).  Joel led the office as Deputy Assistant Secretary, starting in January, 2018, in the absence of an Assistant Secretary.
Joel has served extensively across DOT since 2002. His previous positions include DAS, Transportation Policy, and DAS, Management and Budget.  He was the federal official responsible for DOT's $48.1 billion share of the Recovery Act in 2009.  In 2005, he oversaw the US government's reconstruction of Iraqi airports, ports and railroads, and served as the Transportation Counselor in the US Embassy in Baghdad.  Joel was the Chief of Staff for the Small Business Administration from 2006-2008, after which he returned to DOT. Most recently, he was the Executive Director of the Maritime Administration, from 2012, until he joined A&I/A in 2018.
During the Cold War, Joel commanded tank units along the East-West German border. He has worked as a management consultant in the private sector, as a transportation staffer in the California State legislature, and in the US Environmental Protection Agency. He graduated from Georgetown University and Harvard Business School. His wife, Chiling Tong, is a prominent Asian Pacific American activist.
Among his awards and recognitions, Joel has received the Presidential Rank Award of Meritorious Executive for the construction of over 15,000 transportation projects during the Recovery Act; DOT's War on Terrorism Medal for his service in Iraq; the Army's Meritorious Service Medal; and the Ellis Island Medal of Honor for work with immigrant communities.
Last updated: Monday, March 2, 2020