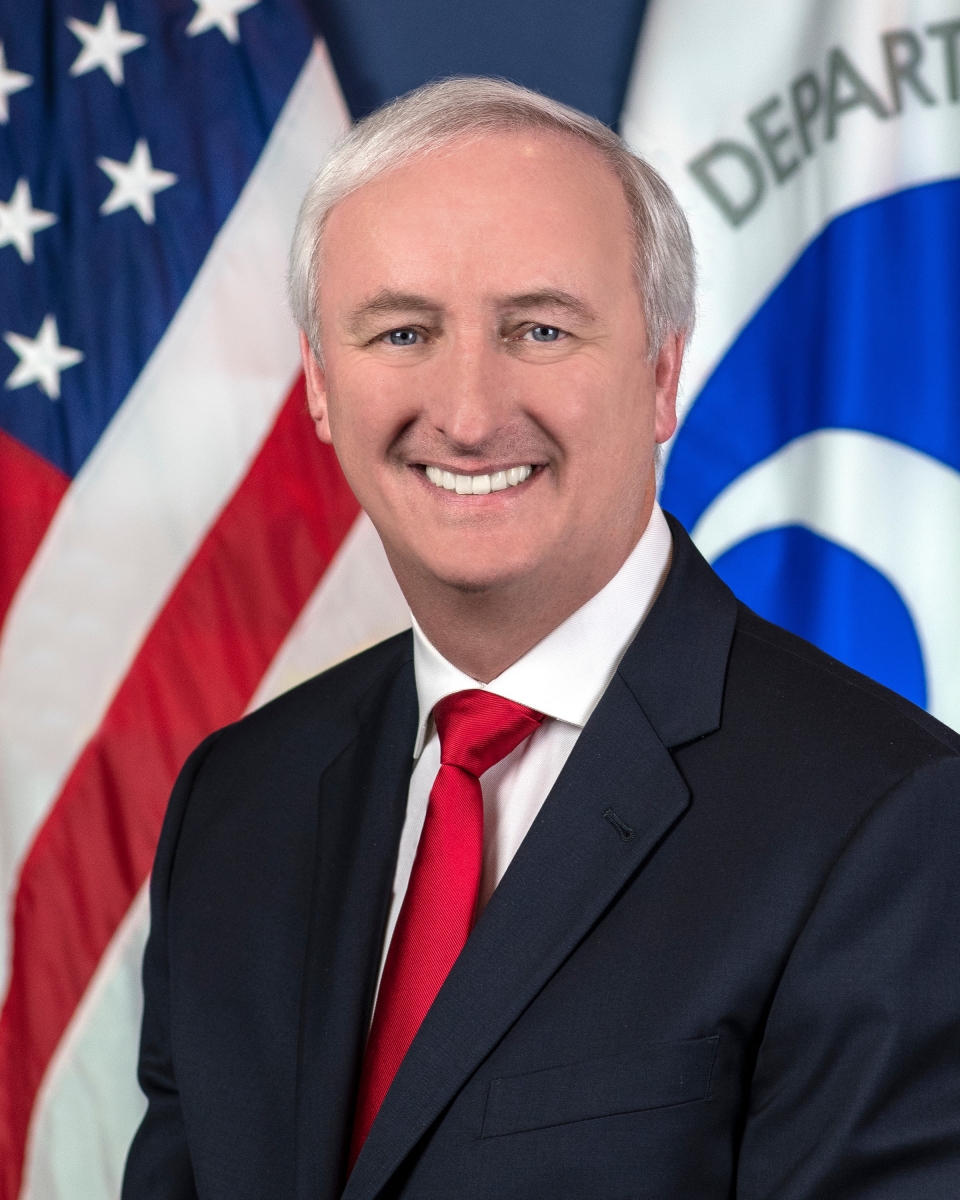 Jeffrey A. Rosen is the 21st Deputy Secretary of the U.S. Department of Transportation.  In this role, he acts as the Department's Chief Operating Officer and advises and assists the Secretary in leading the Department's Operating Administrations and more than 50,000 employees.  Mr. Rosen helps implement the Department's critical priorities, including the safety of our country's transportation systems and technologies, and advancing the infrastructure that is vital to our nation's economic competitiveness and growth in both the urban and rural areas of our country.
Among other responsibilities, the Deputy Secretary serves as Chair of DOT's Council on Credit and Finance, as Chairman of the Union Station Redevelopment Corporation, as a member of FAA's Management Advisory Council, and as a member of the President's Management Council. He also serves as Chair of DOT's Safety Council, Chair of DOT's Economic Growth Council, and as DOT's Regulatory Reform Officer.
As the Department's Chief Operating Officer, Mr. Rosen works closely with each of the Department's operating Administrations to ensure that the Administration's key transportation priorities are achieved.  These focus on safety, infrastructure, and preparing for future technologies, while improving the regulatory process. He also participates in the development and implementation of the Department's budget, which exceeds $75 billion annually.
Mr. Rosen returned to the Department of Transportation in 2017, having had previous experience at the Department, at OMB, and in the private sector. Before assuming his current position as Deputy Secretary, Mr. Rosen was a Senior Partner at Kirkland & Ellis LLP, where he had worked for nearly 30 years before and after two public service appointments. Mr. Rosen was previously appointed as General Counsel and Senior Policy Advisor for the White House Office of Management and Budget (2006 to 2009) and as General Counsel at the U.S. Department of Transportation (2003 to 2006).  During his years at Kirkland & Ellis LLP, Mr. Rosen held positions of Associate, Partner, Co-Head of the Washington, D.C. office, and member of Kirkland's Global Executive Management Committee, and he litigated cases in courts across the nation.  He was also the Chair of the American Bar Association's Section of Administrative Law and Regulatory Practice in 2015-2016, a Public Member of the Administrative Conference of the United States, and a writer and speaker on regulatory, budget, and transportation topics. Among his publications was "Putting Regulators on a Budget" (National Affairs, Spring 2016). He previously served as an adjunct professor at Georgetown University Law Center as well.
Mr. Rosen received a B.A. in economics with Highest Distinction from Northwestern University (1979) and a J.D. Magna Cum Laude from Harvard Law School (1982). Mr. Rosen is married to Kathleen N. Rosen, M.D., and has three adult children.  He is a longtime resident of the Commonwealth of Virginia.
Updated:
Tuesday, November 20, 2018