Ann Carlson
Acting Administrator 
National Highway Traffic Safety Administration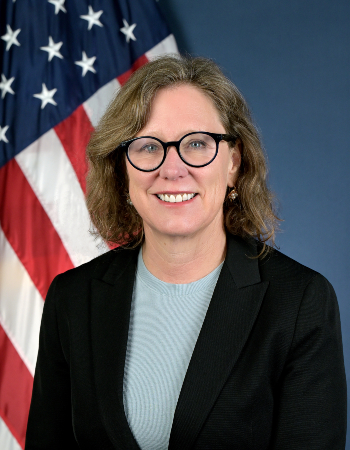 Ann Carlson, NHTSA's Acting Administrator, oversees the nation's vehicle safety agency that sets vehicle safety standards, identifies safety defects and manages recalls, and educates Americans to help them drive, ride, and walk safely. NHTSA's work also includes establishing fuel economy regulations and helping facilitate the testing and deployment of advanced vehicle technologies. Carlson first joined NHTSA in 2021 as the agency's chief counsel.
Before joining NHTSA, Carlson's work primarily focused on climate change and air pollution law and policy. At the UCLA School of Law, Carlson was the Shirley Shapiro Professor of Environmental Law and the faculty co-director of the Emmett Institute on Climate Change and the Environment. She also served as the California Assembly's representative to the Independent Emissions Market Advisory Committee and won three teaching awards, including the highest honor awarded by UCLA.
Carlson is a magna cum laude graduate of the University of California, Santa Barbara and Harvard Law School, and has co-authored a leading environmental casebook, co-edited a book Lessons from the Clean Air Act, and written numerous environmental law publications.
Last updated: Monday, September 12, 2022