Digital Outreach
Much of the traveling public gets their information online. This page includes a website badge and accompanying web copy, social graphics, social media messages, and sample email content.
Website Badge
Show your support for Mask Up by displaying this badge on your website. You can hyperlink this badge to the FAQ page to better assist the traveling public with any questions they may have. 
If you need content to accompany the badge, please use: 
U.S. federal law requires the wearing of face masks on all forms of public transportation. Mask Up.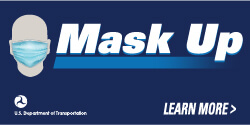 Social Media Messages
Let travelers know about the federal law requiring masks on public transportation with these social media posts—all posts link to the FAQ page. These messages can be used across Facebook, Twitter, LinkedIn, and Instagram. 
Sample Posts
Social Media Graphics
To accompany the above messages, please use these social graphics, sized for all platforms. Previews of the graphics are included below; properly sized graphics are downloadable using the buttons below the preview.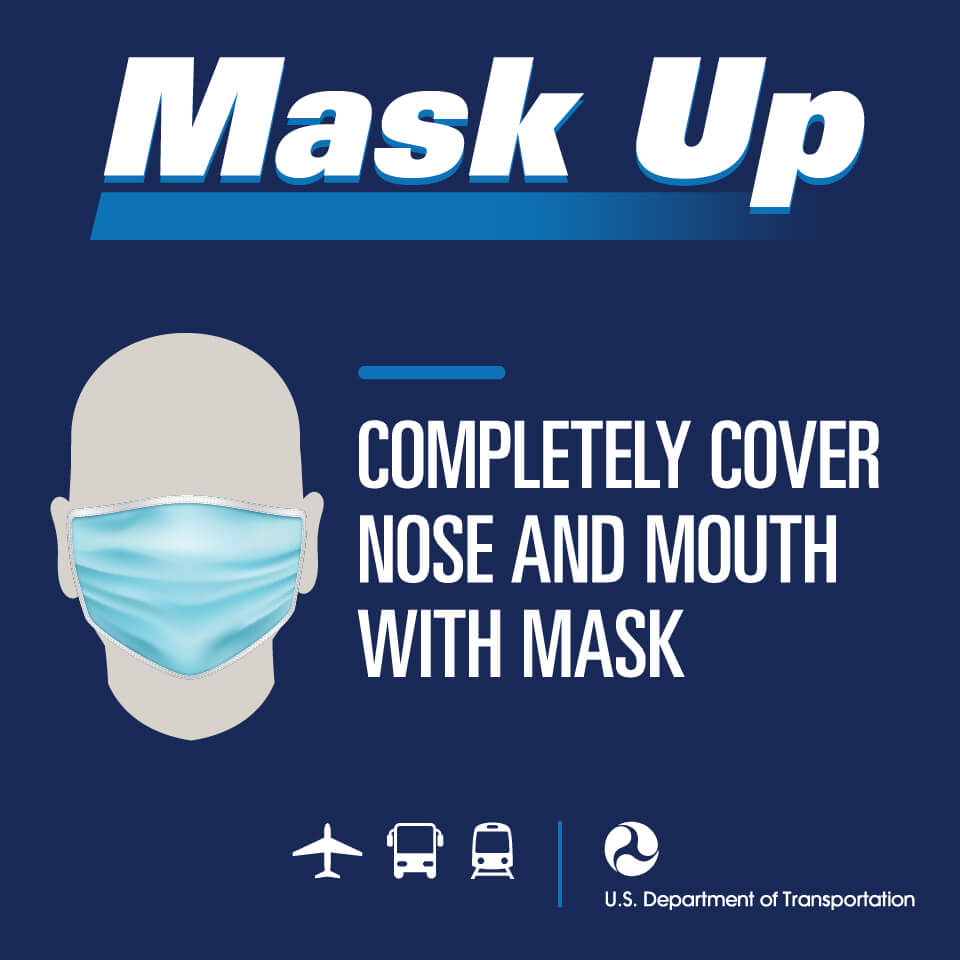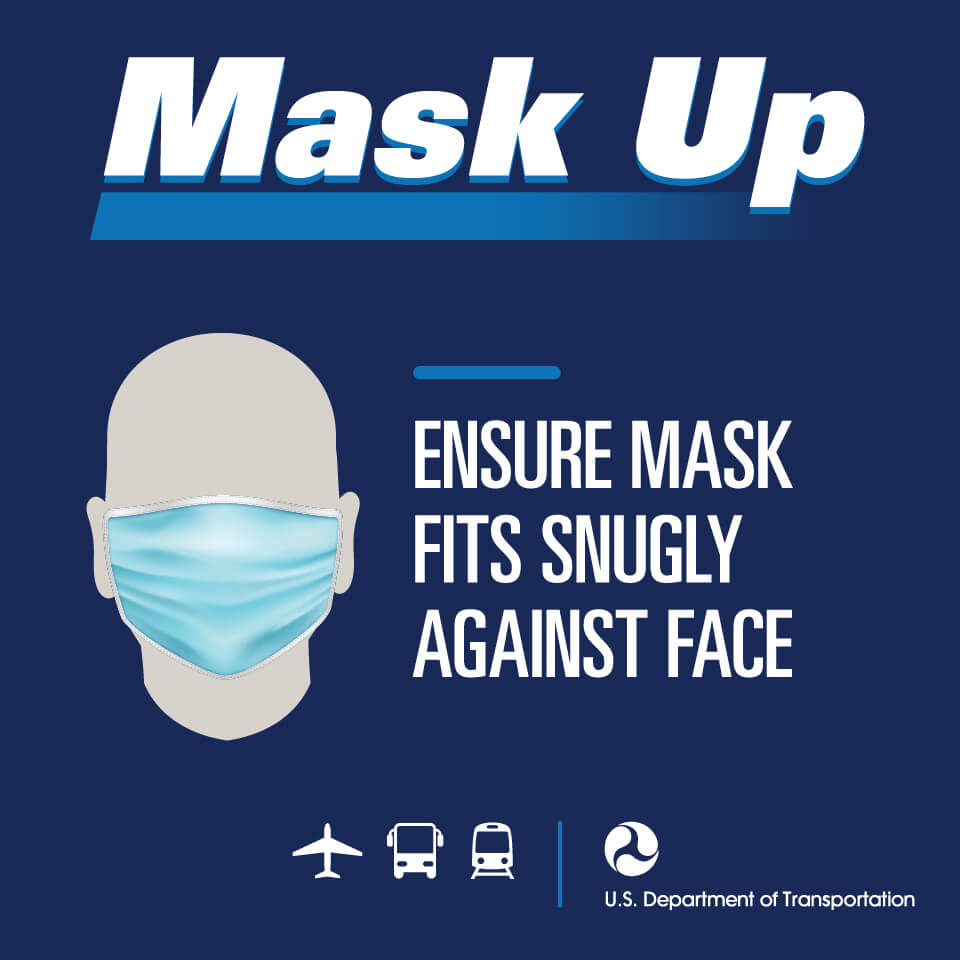 Video
Use this video on your social media platforms, website, or any other digital communication opportunities to help spread the word about the mask requirement.
Last updated: Thursday, March 18, 2021