Mask Up Toolkit
U.S. federal law requires the wearing of face masks on planes, buses, trains, and other forms of public transportation. To get the message out to passengers about this new federal law, the U.S. Department of Transportation started the Mask Up initiative and developed a helpful FAQ page. We've also created materials to help industry and safety partners effectively communicate this mandate to the traveling public.  
This toolkit includes background materials, talking points, digital assets, and print-ready resources to support your outreach efforts. Each item is downloadable and shareable.
Background and Messaging
Informational materials and messaging guidance to help communicate the new federal law requiring masks on public transportation.
Digital Outreach
Multi-media assets, social media graphics and messages, and email content to help communicate to the traveling public online.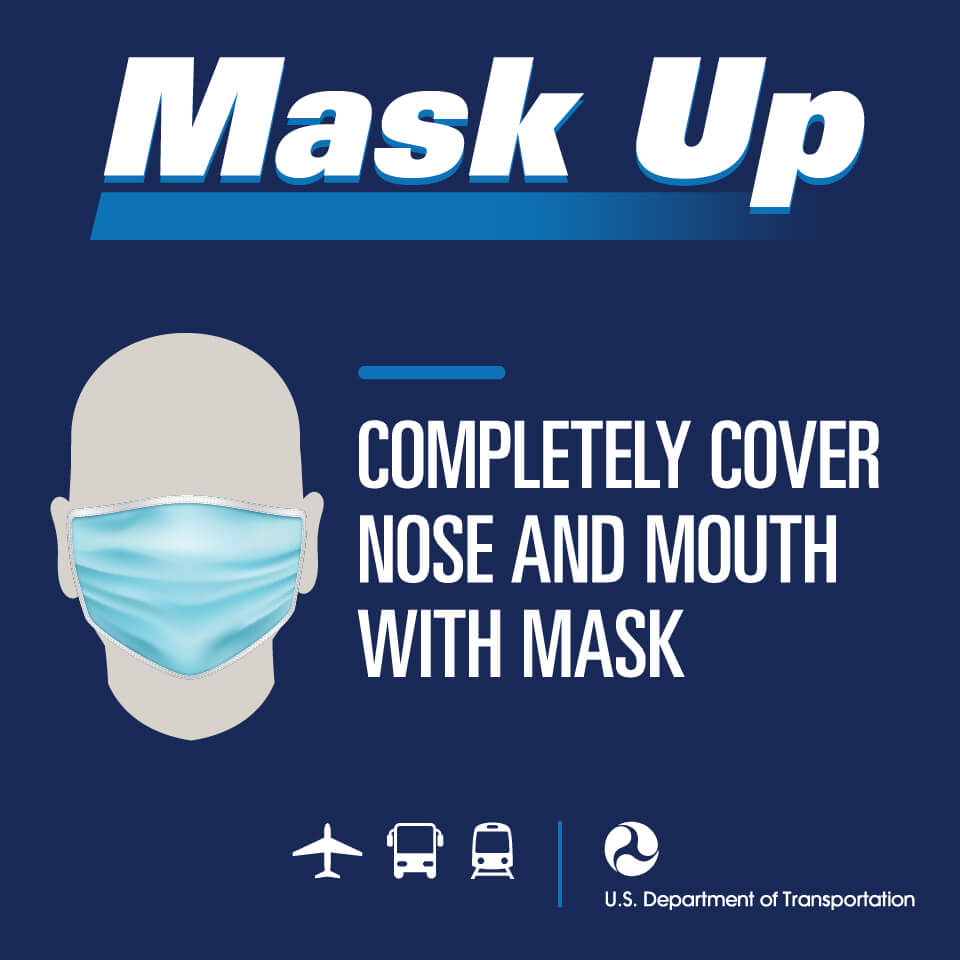 Print and Out-of-Home Materials
Reach travelers as they are approaching or at travel hubs with printable posters, decals, and flyers.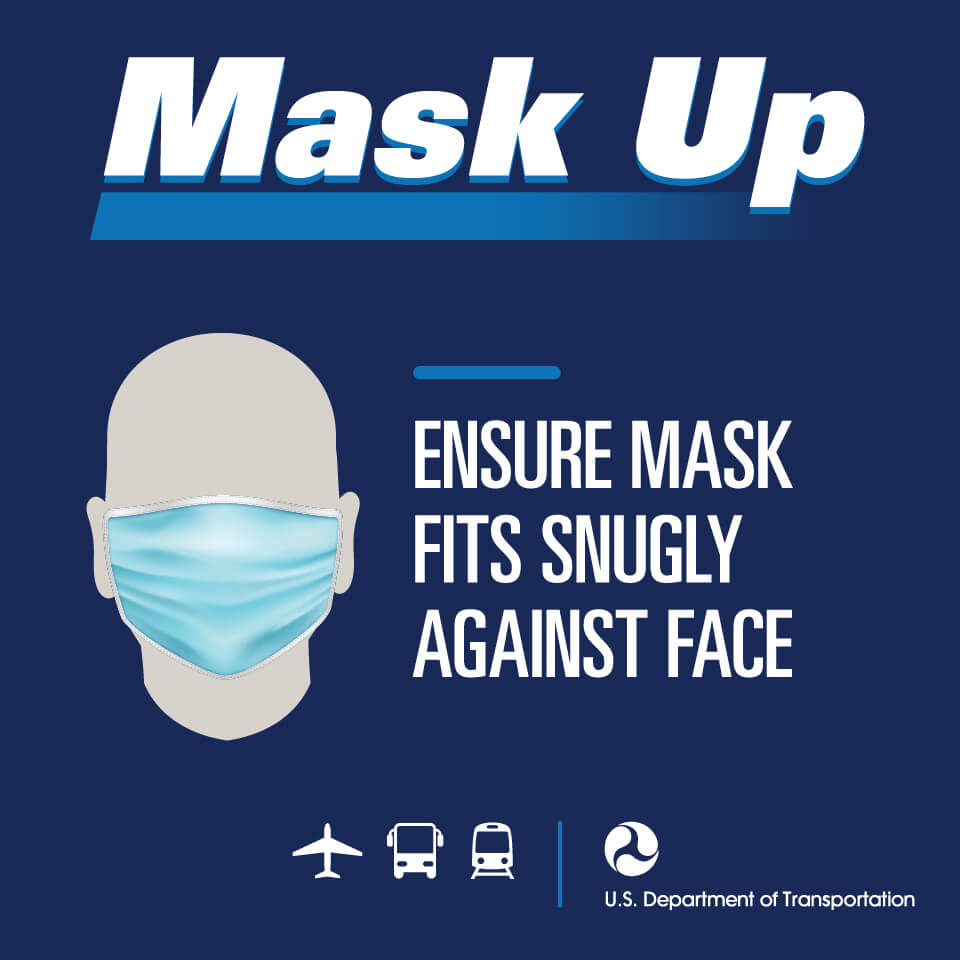 Last updated: Thursday, March 18, 2021