Staying Safe this St. Patrick's Day Weekend
For more than 300 years people have celebrated St. Patrick's Day with feasts, parades and festivals. The holiday is celebrated in more countries than any other national festival, and this weekend the tradition continues.
Unfortunately, with celebration sometimes comes excess and dangerous situations, particularly in this case drunk and buzzed driving. Drunk driving killed 10,265 people in 2015. During the St. Patrick's Day holiday alone it claimed 30 lives.
To raise awareness about staying safe this holiday weekend, the National Highway Transportation Safety Administration on Thursday hosted a Twitter chat to help celebrants stay safe.
NHTSA answered questions from individuals and organizations.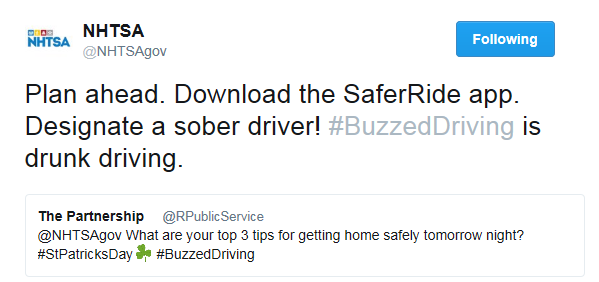 NHTSA's SaferRide app to help anyone call a taxi or a friend for a ride is available for Android and Apple smartphones.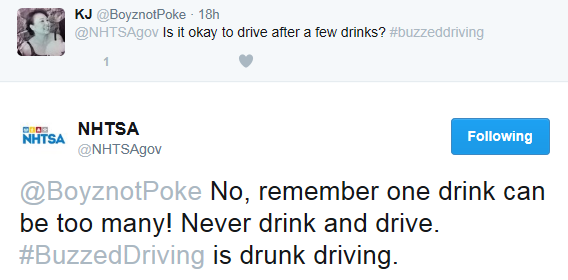 Organizations such as Students Against Drunk Driving participated and offered their perspective.
NHTSA also offered general advice that participants echoed.
NHTSA and the U.S. Department of Transportation want St. Patrick's Day 2017 to be both fun and safe. By taking a moment to plan ahead and consider the devastating consequences that drunk driving can lead to, those who are celebrating this weekend can save their own lives and the lives of others.