National Transportation Noise Map
City planners, elected officials, scholars and residents for the first time ever this month gained access to comprehensive aircraft and road noise inventory data that will help them design infrastructure, create policy and conduct research.
The data are presented on the National Transportation Noise Map, a project from the U.S. Department of Transportation's Bureau of Transportation Statistics (BTS). Interested groups and individuals can access the map to view both national and county-level data about potential exposure to aviation and Interstate highway noise.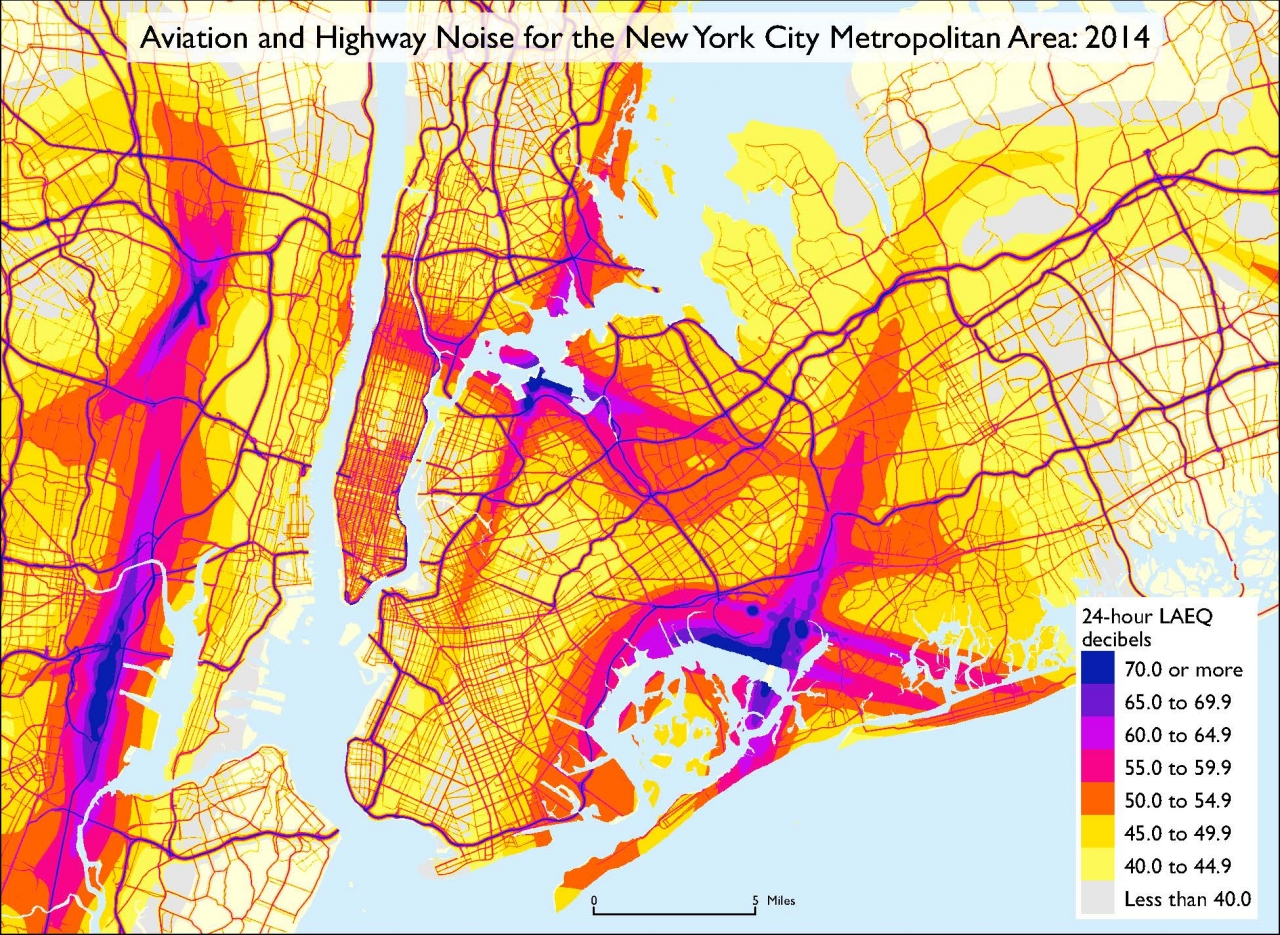 The National Transportation Noise Map will be an addition to the National Transportation Atlas Database (NTAD), a set of nationwide geographic databases of transportation facilities, networks and associated infrastructure available from the BTS Geospatial Data Catalog BTS Geospatial Data Catalog. The layers will be updated on an annual basis and future versions may include additional transportation noise sources, such as rail and maritime. Data layers are available for download.
The data show that more than 97 percent of the U.S. population has the potential to be exposed to noise from aviation and Interstate highways at levels below 50 decibels, or roughly comparable to the noise level of a humming refrigerator. Less than one-tenth of a percent of the population could potentially experience noise levels of 80 decibels or more, equivalent to the noise level of a garbage disposal.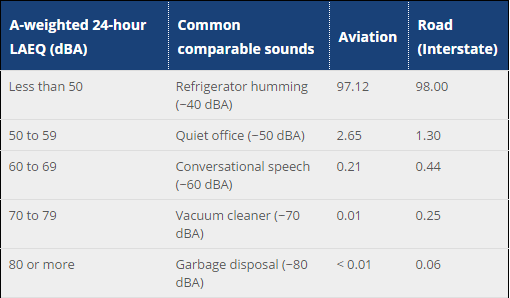 Although this noise map provides a new tool, DOT has long been aware that transportation can be a source for noise. The Federal Aviation Administration has set up a process for reporting aviation-related noise concerns. The Federal Highway Administration requires noise abatement  for construction and reconstruction on the Federal-aid highway program.
The National Transportation Noise Map will be an open public resource that can be used to guide city planning, transportation investment, research and even personal and family decisions, all of which have the potential to improve quality of life and safety for U.S. residents.